Who doesn't love a little something sweet after dinner?! We love a light, refreshing summer treat, but sometimes dessert can be the thing to blow you out of your healthy eating goals and targets. Many of our favourite desserts contain far more energy than you may realise, or are loaded with refined sugars and simple carbs sure to spike your blood glucose levels right before bed, causing a spike in insulin production and compromising your quality of sleep. Ideally, in the evening you want to ensure you're eating balanced meals and desserts, to optimise your digestion and repair processes as you sleep, and prevent your blood sugar levels from bouncing all over the place throughout the night.
The good news? Dessert can actually benefit your health in many ways – provided you know how to choose healthy options and alternatives to the traditional ice creams, cakes, cookies and so on you may have turned to in the past.
Dessert offers another opportunity to pack nutrients and vitamins into your diet – whether you're adding some antioxidant-rich berries into your dessert of choice, or packing in the fibre with an oat-based option. They also offer a psychological reward, and reinforce that, while you may be focusing on your health goals, you don't need to deprive or restrict yourself from the foods you love in order to reach your targets. This is really important in achieving longevity and sustainability with your new healthy lifestyle, and actually helps you achieve your goals, whereas banning yourself from enjoying dessert is more likely to set you up to abandon your healthy eating patterns sooner, due to the feelings of restriction and the psychological and physiological consequences this leads to.
So the key is to find desserts which satiate and satisfy you, taste delicious, pack a nutrient punch and align with your health goals! Sounds complicated? Don't panic, we've got five delicious, healthy summer desserts for you to try for yourself!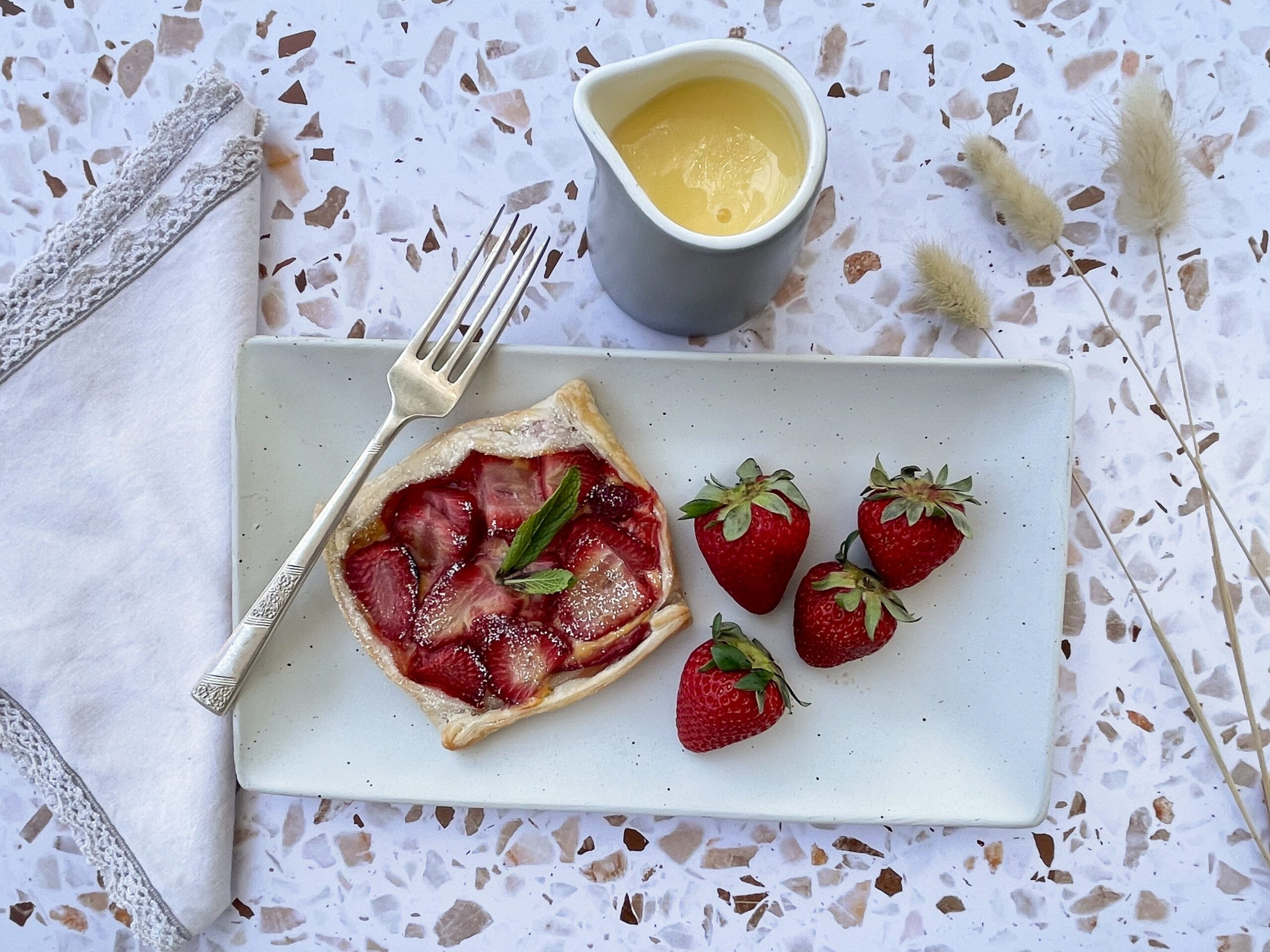 Strawberry & Custard Tart
Calories 168
Protein 4g Fat 5g Carbs 26g Fibre 1g
Ingredients
40g Pampas Light Puff Pastry

50g Strawberries

30g Vanilla Custard
Method
Preheat the oven to 200ºC.

Place puff pastry on a baking tray. Score a thin border around the pastry. Top the pastry with custard and sliced strawberries. Bake in the oven for 15-20 minutes or until golden.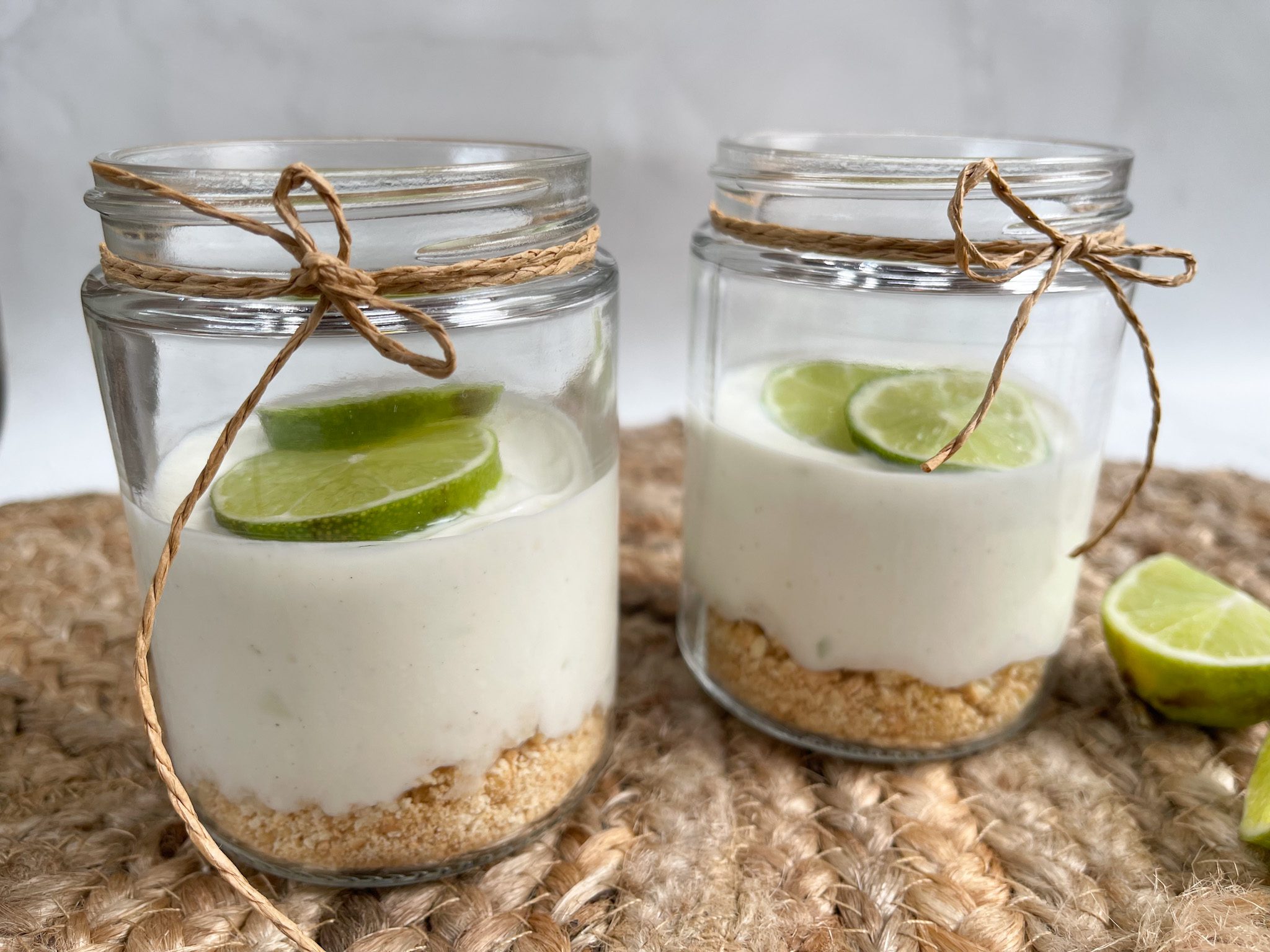 Key Lime Pie Jar
Calories 193
Protein 8g Fat 8g Carbs 21g Fibre 1g
Ingredients
50g YoPRO Vanilla Yoghurt

30g Light Cream Cheese

5ml Lime Juice

5g Lime Zest

5g White Sugar

2 Arnott's Marie Biscuit

5g 50% Less Fat Butter
Method
Crush the biscuits in a Ziploc bag or food processor until they resemble a crumb-like texture. 

Combine the crumbs with butter and press into the bottom of a small jar.

Combine yoghurt, cream cheese, sugar, lime juice and lime zest in a bowl and mix well.

Add the yoghurt mixture onto the biscuit base. Set in the fridge for at least 5 hours or until set.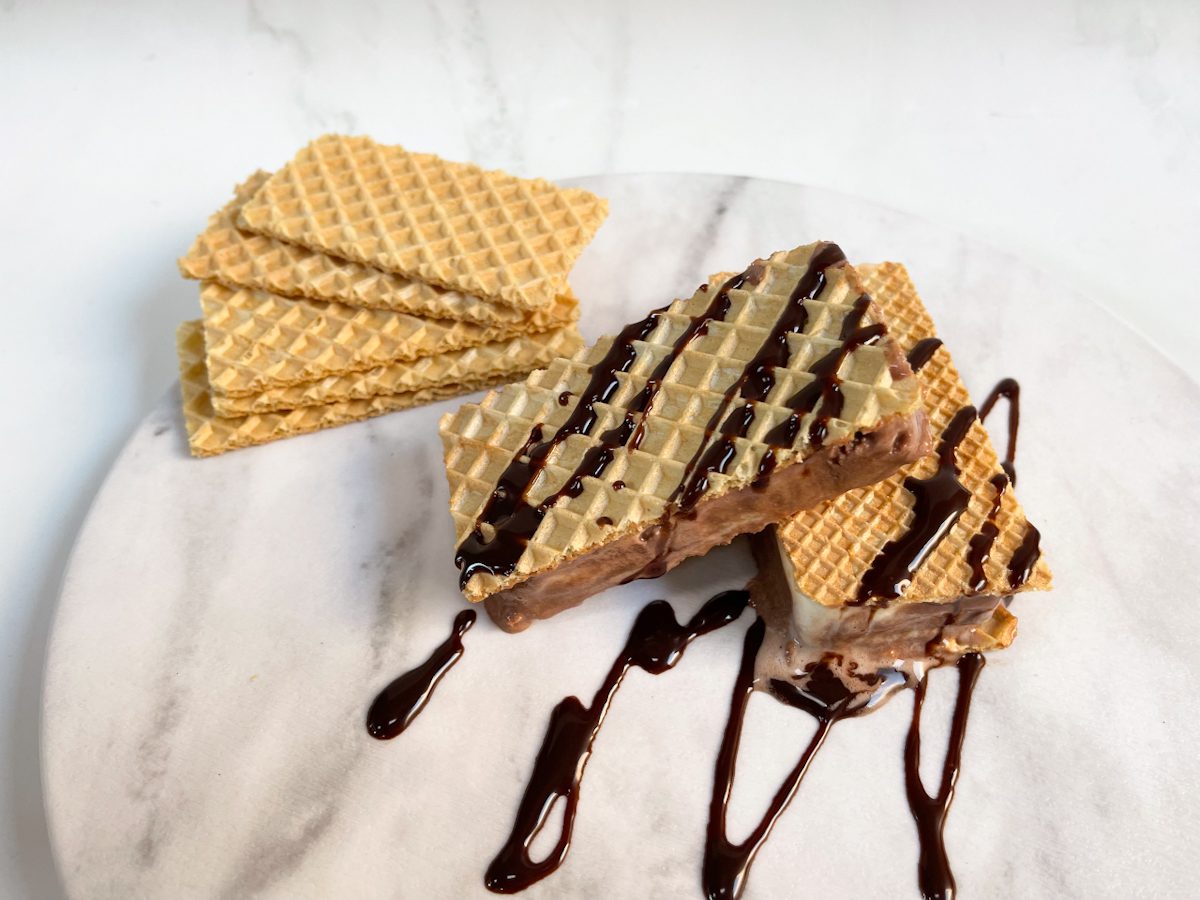 Cookies & Cream Ice Cream Sandwich
Calories 128
Protein 6g Fat 5g Carbs 9g Fibre 6g
Ingredients
2 Altimate Natural Ice Cream Wafer

80g Gym Body Cookies & Cream Ice Cream
Method
Sandwich ice cream between each biscuit.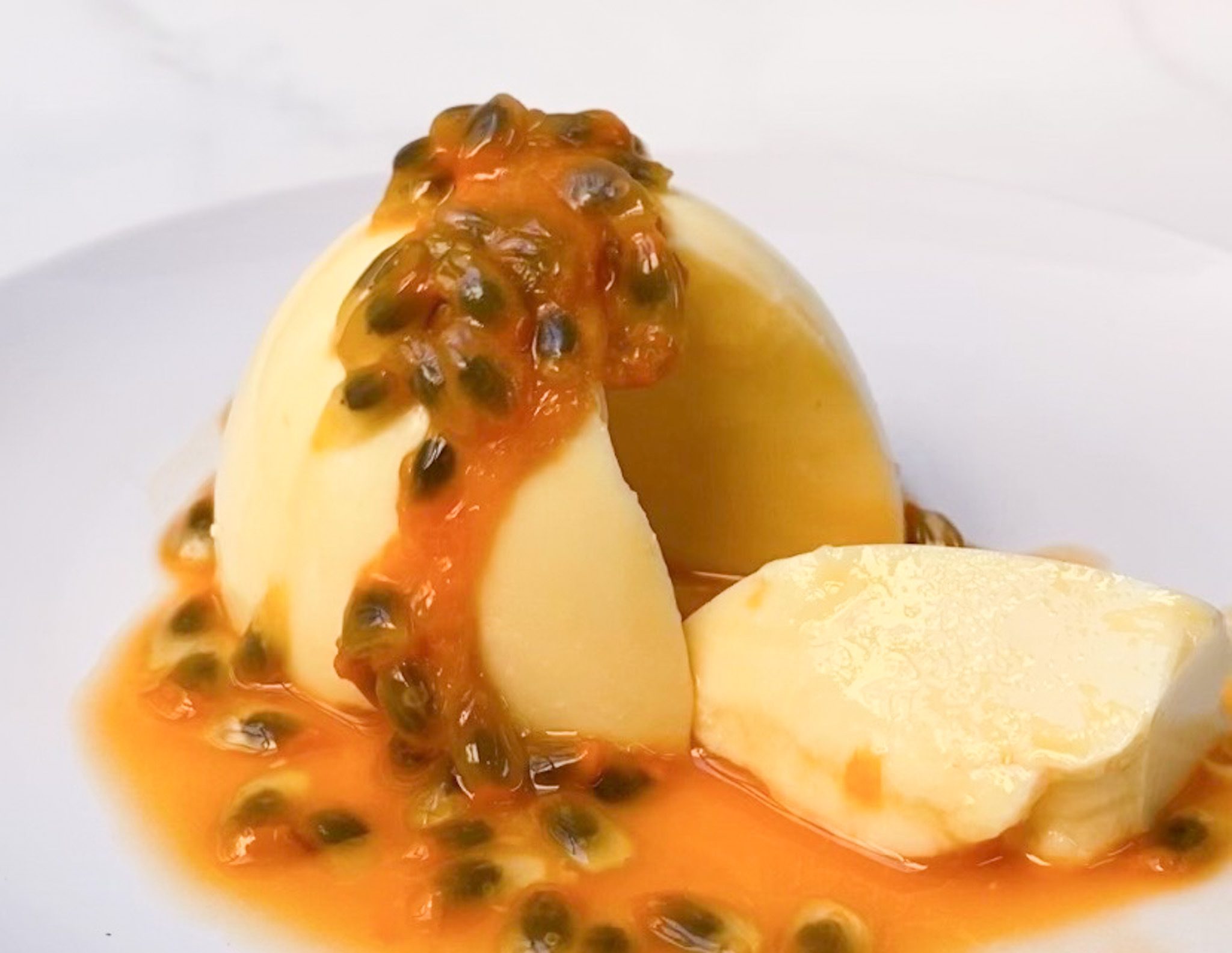 Protein Passionfruit Panna Cotta
Calories 115
Protein 17g Fat 1g Carbs 8g Fibre 3g
Ingredients 
1 Tub YoPRO Passionfruit Yoghurt

1 Passionfruit

125g Aeroplane Jelly Lite – Mango Passionfruit
Method 
Combine jelly crystals with 1 cup of boiling water. Stir continuously until crystals have dissolved.

Add yoghurt and continue stirring until smooth.

Pour into a small cup or dish, then refrigerate for at least 5 hours. Top with passionfruit and enjoy!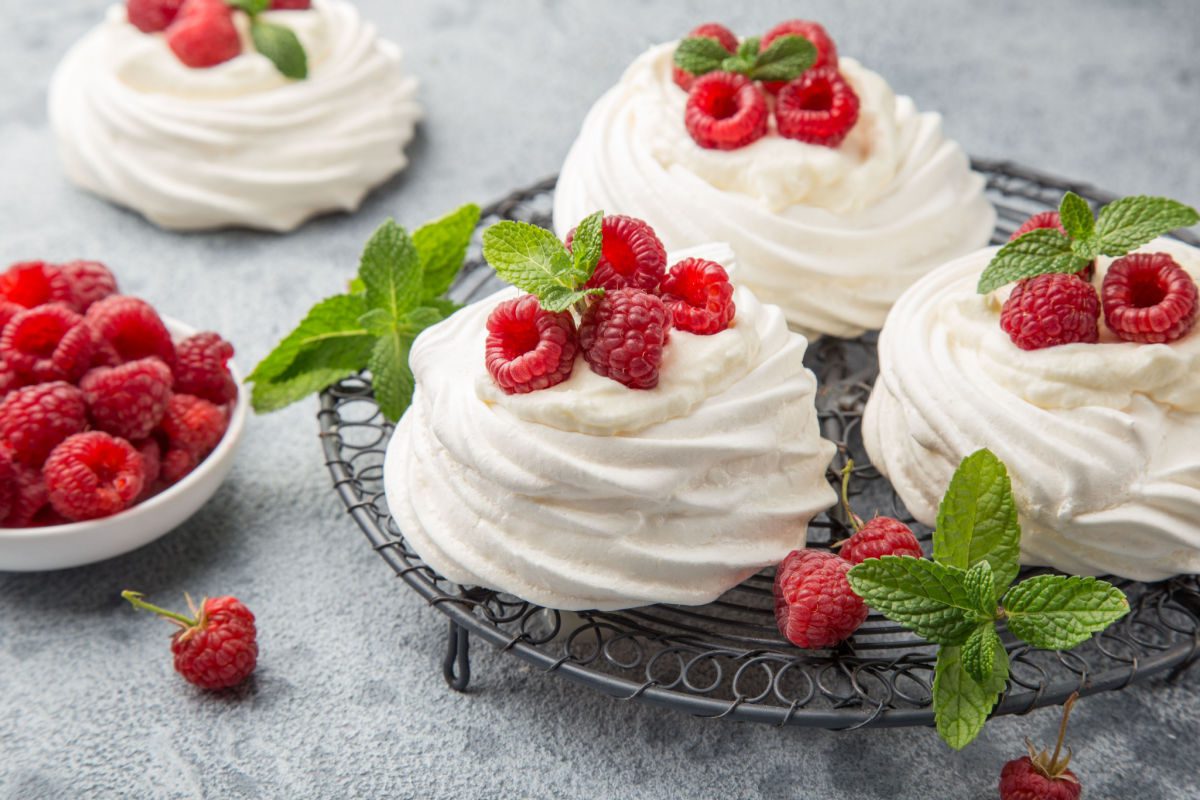 Peach & Raspberry Pavlova
Calories 190
Protein 2g Fat 2g Carbs 40g Fibre 5g
Ingredients
2 Woolworth's Meringue Nests

10g Light Whipped Creme

120g Goulborn Valley Peaches in Juice

50g Raspberries
Method
Top meringue nests with whipped creme and fruit.
There you have it, five super simple, quick and healthy desserts for you to try out this summer. And you'll be pleasantly surprised to hear they're just as nutritious as they are delicious! Because you can have it all – satisfy your sweet cravings and enjoy desserts you love, while still working towards your health and nutrition goals. Enjoy!