This is a paid partnership with Twisted Healthy Treats.
If you're a sweet tooth this blog is for you!
With the release of Twisted Healthy Treats' Frozen Yoghurt Chocolate and Cookie, which is naturally gluten-free and only 75 calories per serve, we wanted to share some delicious calorie friendly treats for you to try at home.
Make sure to tag us if you recreate them. We're @equalution on Instagram in case you're not following us yet!
And if you want to find out how we can create a meal plan for you, including all of the foods you love, check out more about our program here.
Without further ado, let's jump into these recipes…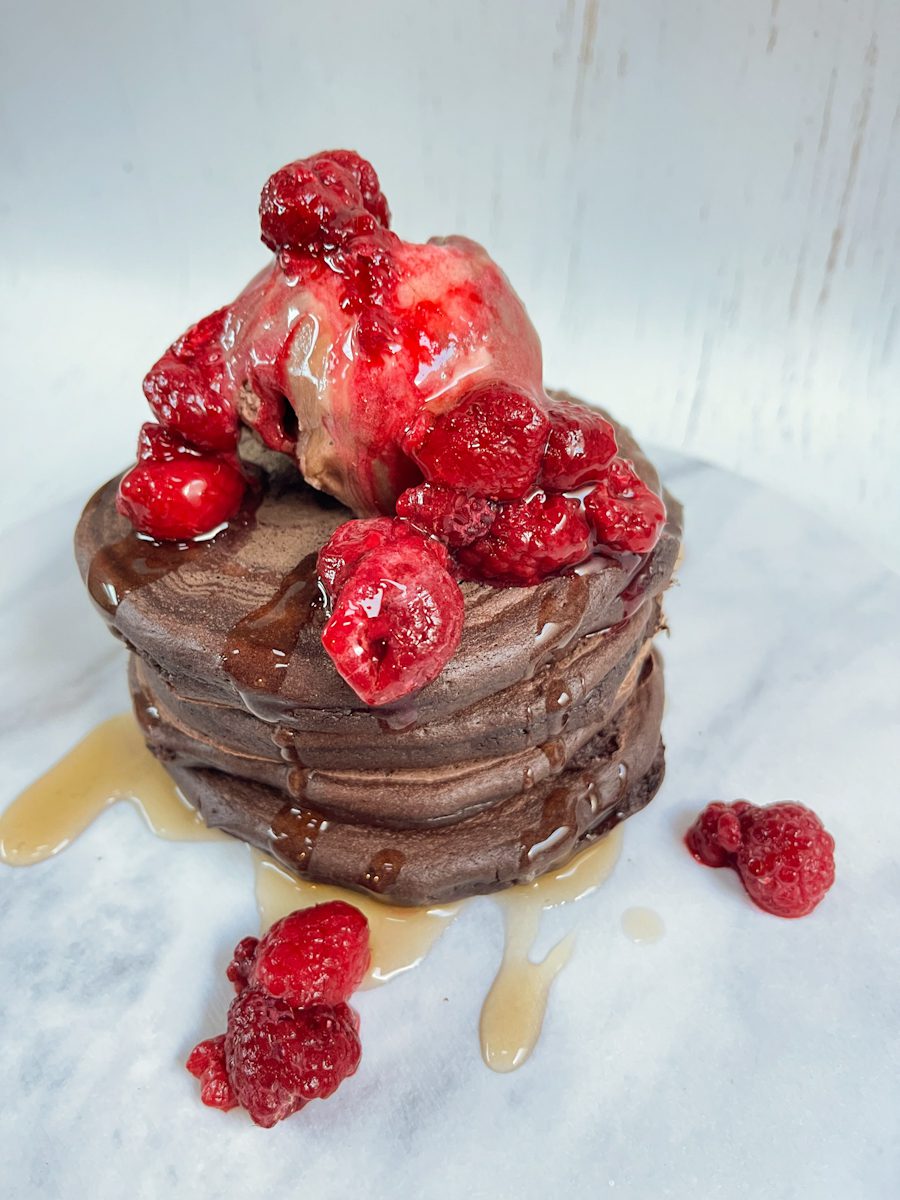 Twisted Chocolate Protein Pancakes
Serves 1
341 calories, 29g protein
Ingredients:
50g Twisted Frozen Yoghurt – Chocolate & Cookie
20g Whey protein powder
20g Vetta Smart Protein Powder
3g baking powder
2g Macro Organic Cacao Powder
1 whole egg
60ml unsweetened almond milk
5ml Queen Natural Vanilla Extract
20ml Queen Sugar Free Maple Flavoured Syrup 
Method:
1. Place protein powder, flour, baking powder and cacao in a bowl. Stir to combine. Add the whisked egg, almond milk and vanilla extract to the bowl and whisk to combine. If too thick, add a splash of water.
2. Heat a non-stick pan over medium heat. Pour small amounts of batter into the pan at a time depending on the preferred pancake size. Cook on one side, until bubbles form. Flip and cook the other side until golden.
3. Top pancakes with thawed berries, maple syrup and frozen yoghurt.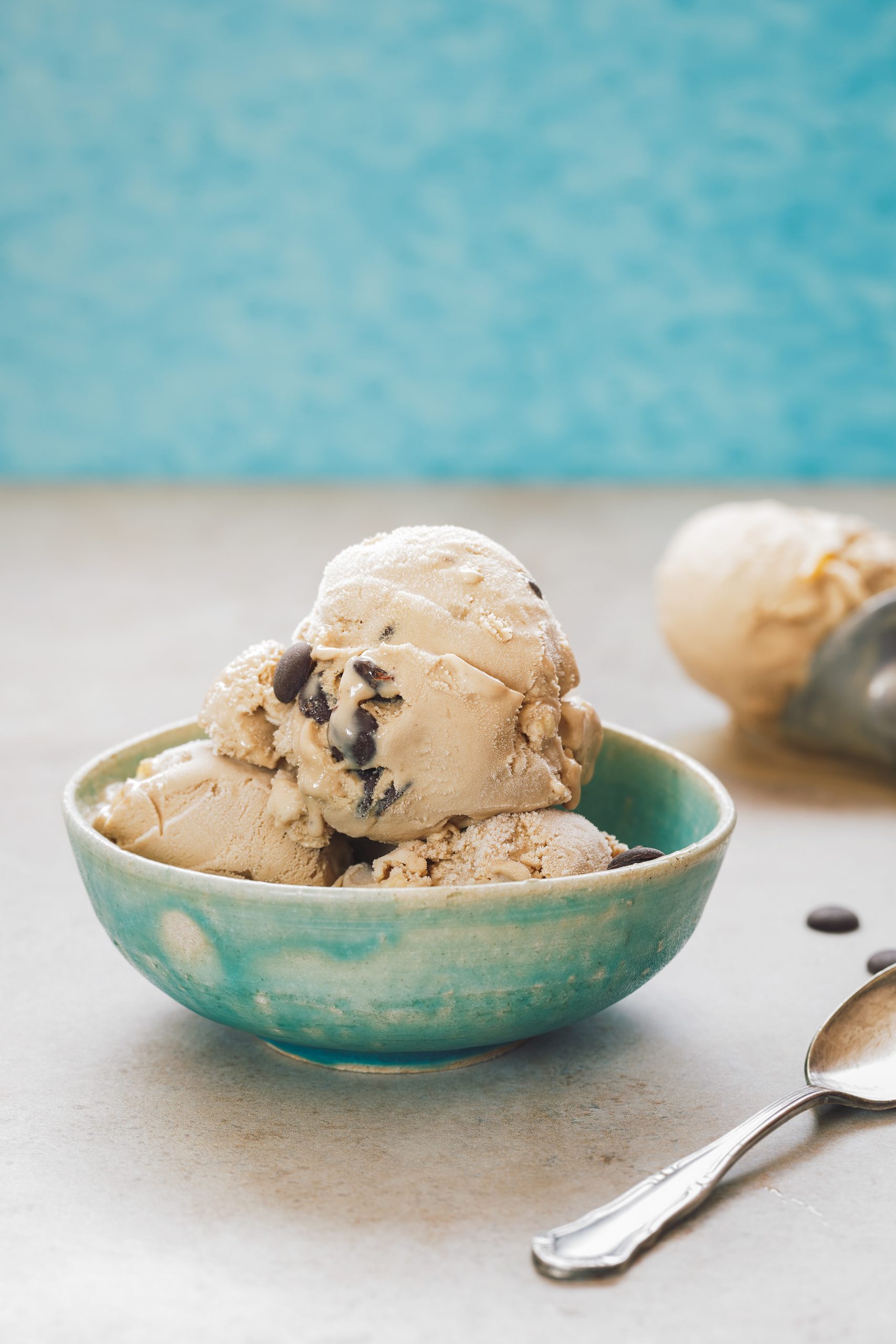 DIY Chocolate & Cookie Froyo with Oreo Crumble
Serves 1
191 calories
Ingredients:
120g Twisted Frozen Yoghurt Chocolate & Cookie
1 Oreo biscuit, crushed
Method:
1. Scoop frozen yoghurt into a bowl.
2. Top with crushed Oreo and serve. Simple!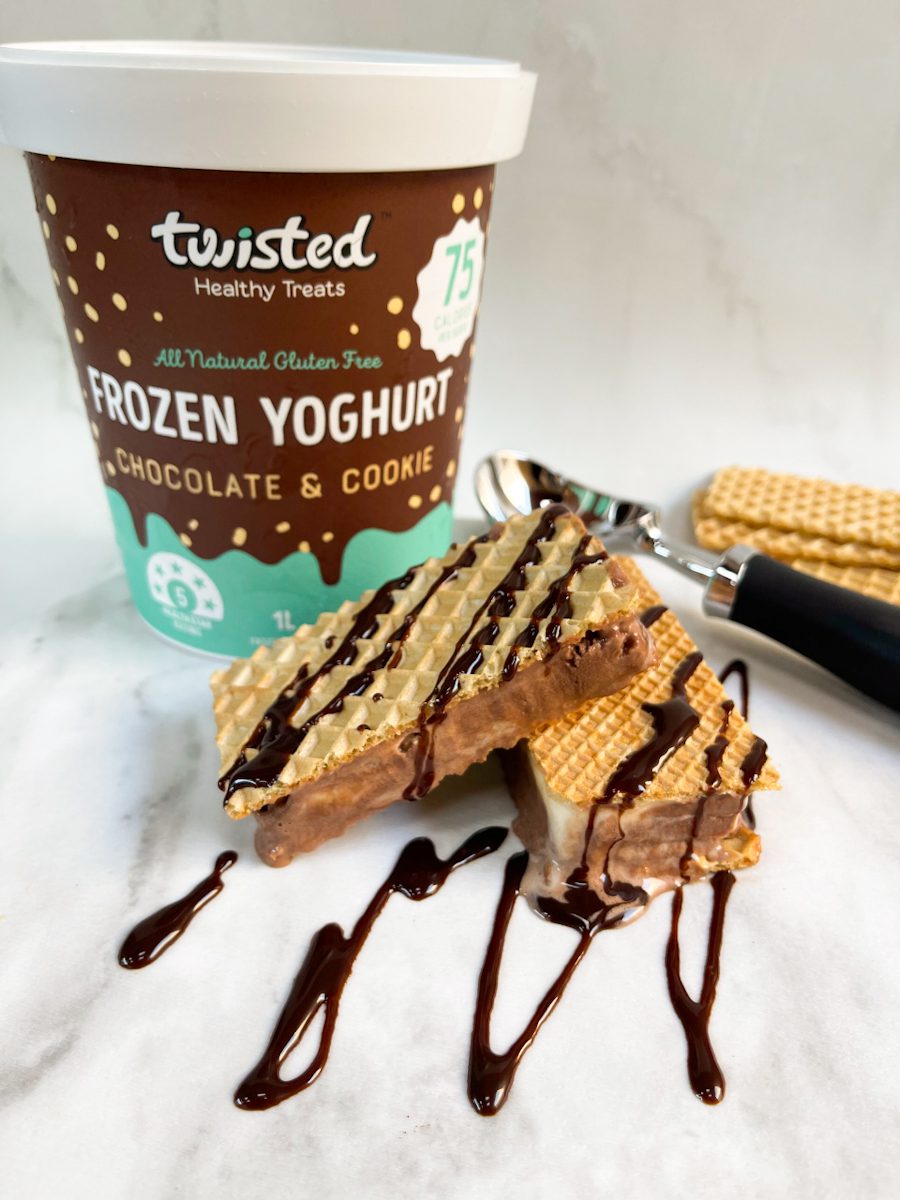 Chocolate & Cookie Ice-Cream Sandwich
Serves 1
52 calories
Ingredients:
30g Twisted Frozen Yoghurt Chocolate & Cookie
2 Altimate Natural Ice Cream Wafers
Method:
1. All you need to do is sandwich the frozen yoghurt between your wafers and voilà!
Twisted Frozen Yoghurt products are available to purchase at Coles and Woolworths stores nationwide. Find your nearest stockist here.