This is a paid partnership with BodyScience. 
We love all the treats that come out at Christmas time!
So we thought we'd add some extra health benefits to some of our favourite Christmas recipes, with the help of BodyScience Collagen Regenerate.
Research shows that collagen may help improve skin health, prevent bone loss and related conditions like osteoporosis and boost muscle mass – among many other benefits.
So why not add an extra boost of it to your Christmas recipes with BodyScience?!
Their Collagen Regenerate is an unflavoured bio-active collagen peptide powder that offers nutrition for the tendons, ligaments and skin.
Because it's unflavoured, you can add it to any of your cooking – its efficacy is also not affected by heat! It also contains vitamin C and can be used by those over the age of 15.
It's available to purchase at Woolworths nationwide or from BodyScience's website.
Now, let's dive into these sweet Christmas recipes…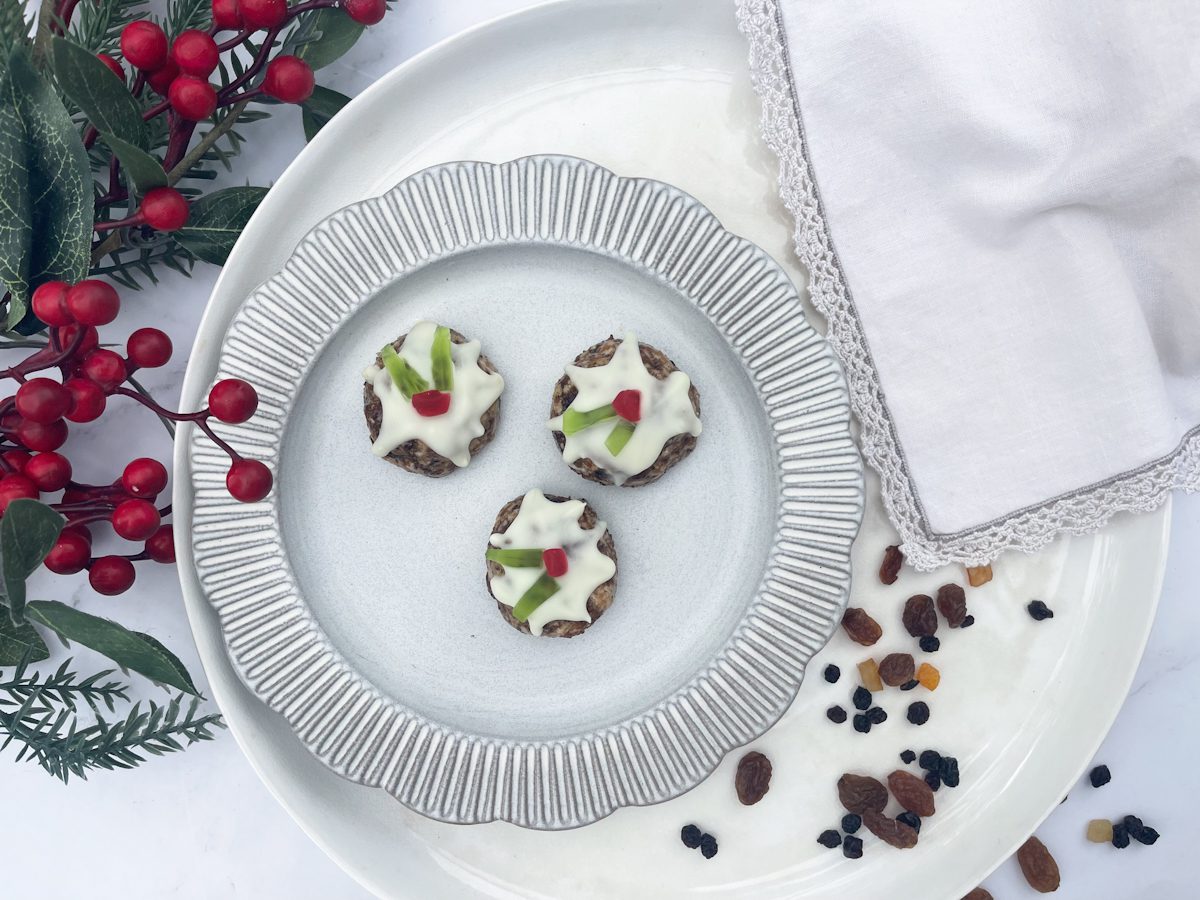 Collagen Christmas Pudding Truffles
Serves 6
Protein 5g Fat 1g Carbs 18g 

160 calories per truffle
Ingredients:
90g BSc Body Science COllagen Regenerate
90g Mixed Fruit with Real Glace Cherries
30ml Vanilla Essence
60g White Chocolate Melts
Method:
Blitz dried fruit in a food processor until it comes together. Add collagen and vanilla and blitz until combined. Roll into 6 balls and place on a plate lined with baking paper.

Melt chocolate in the microwave stirring every 20 seconds, until melted. 

Drizzle the chocolate over each truffle.
Gingerbread & Candy Cane Cheesecake
Makes 1
Protein 12g Fat 9g Carbs 28g 
246 calories per cheesecake
Ingredients:
5g BSc Body Science Collagen Regenerate
1 Ginger Nut Biscuit
10g Light Margarine Spread
30g Light Cream Cheese
40g YoPro Vanilla Yoghurt
15g Candy Cane
Method:
Crush biscuits in a blender or zip-loc bag until they resemble fine crumbs. Pour melted margarine into the crumbs and mix them together.

Press crumbs into the bottom of a small dish or glass.

Chop or crush the candy cane into small pieces. Combine cream cheese, half of the candy cane and yoghurt in a bowl until smooth.

 Add to the top of the biscuit base. Top with remaining candy cane. Refrigerate for 3 hrs or until set.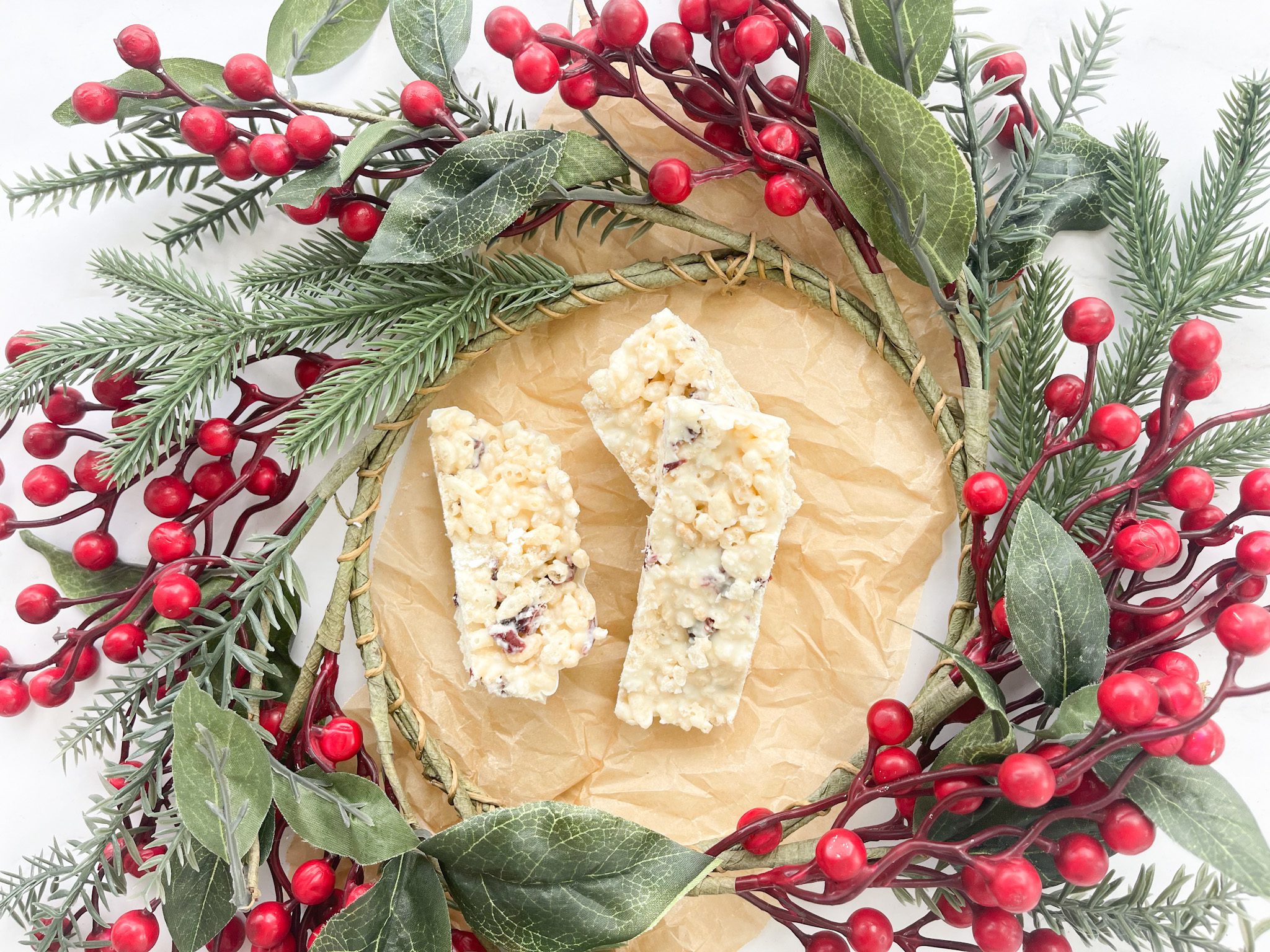 White Christmas Slice
Makes 1
Protein 6g Fat 6g Carbs 17g
184 calories per serve
Ingredients:
5g BSc Body Science Collagen Regenerate
15g White Chocolate melts
5g Coconut Oil
5g Rice Bubbles
2g Chredded Coconut
3g 50% Less Sugar Dried Cranberries
Method:
Melt the chocolate and coconut oil in the microwave until smooth.

Add the protein powder, rice bubbles, shredded coconut, chopped cranberries and almonds. Mix until completely coated in chocolate.

Transfer to a lined dish and refrigerate for 1 hour or until set. Serve!
For more recipes using BodyScience, you can click here. Enjoy!