Consuming a high amount of protein each day has some great health benefits.
It can support muscle growth, enhance weight loss and improve your overall health – among many other pros!
While everyone will have their own optimum calorie target per day (which Equalution can help you with, by the way!), the general rule of thumb is:
Men: 0.84g of protein per kg of body weight per day
Women: 0.75g per kg of protein of body weight per day
Now, let's dive into the 5 simple ways to get more protein every day!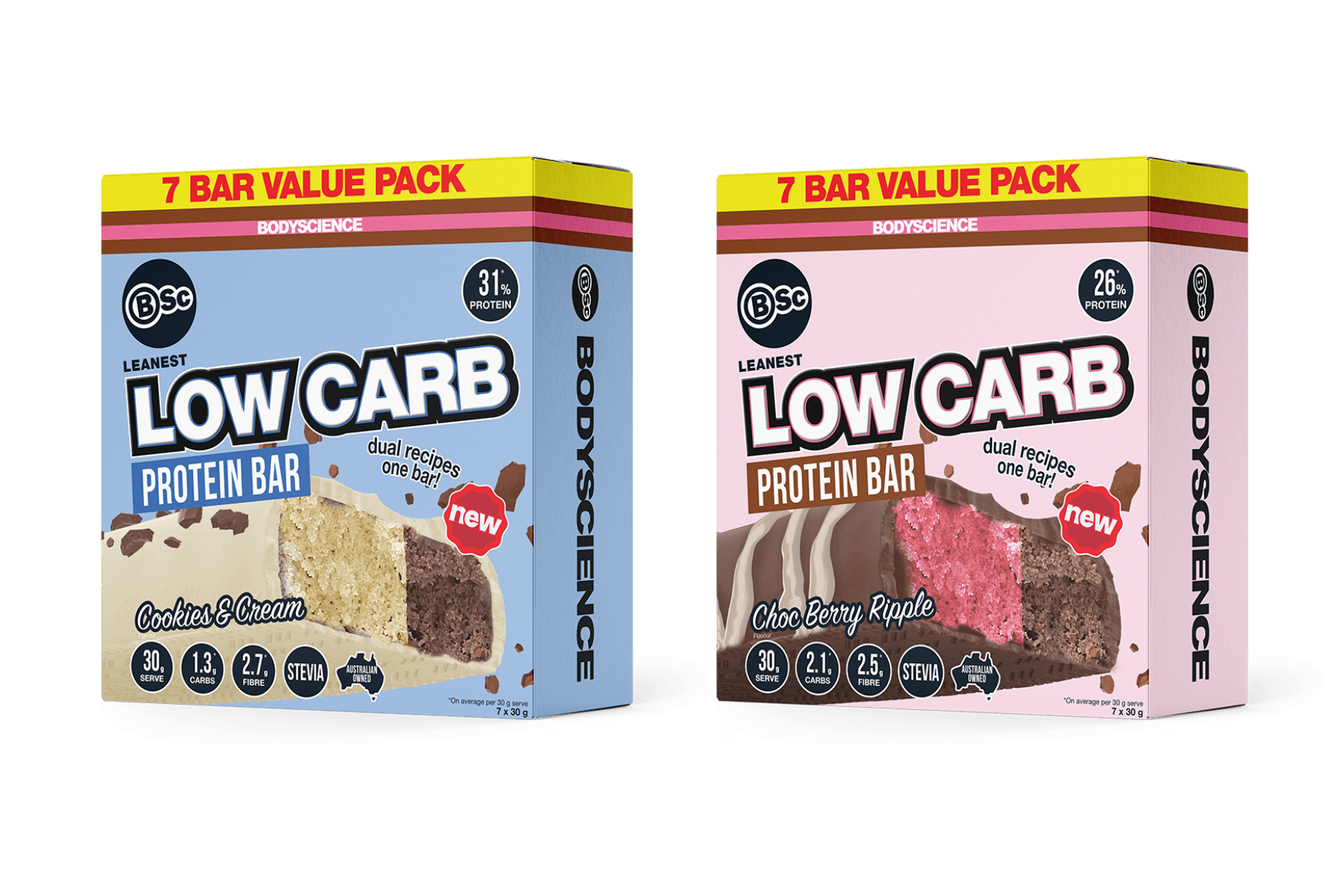 Level up your snacks
While you should be aiming for good serve of protein in each of your main meals per day, you can also give yourself an extra boost by including protein snacks throughout the day.
We're obsessed with BodyScience's Leanest Low Carb High Protein Bars.
Available in Choc Berry Ripple and Cookies & Cream flavours, these bars are easy to throw in your lunchbox or handbag to take on-the-go. They've got around 9g of protein per serve and are less than 110 calories. So good, right?
They're available to purchase at Coles and Woolworths nationwide.
Other high-protein foods you can snack on include:
Protein Greek yoghurt – around 15g protein per 160-170g serve
Plain beef jerky – around 13g of protein per 30g serve
Edamame – around 50g of protein per 50g serve
Cottage cheese – around 7g protein per 50g serve
Boiled eggs – around 6g per 1 large egg
Include protein at every meal
Snacks aside, getting a good serving of protein every meal to reach your daily target is key.
Whether meat or a plant-based product, these are some main protein items you can try (all based on 120g serve, unless specified).
Pair them with a good source of carbs (whole grains, vegetables, fruits, legumes) and fats (vegetable oils such as olive, canola, sunflower and soy, nuts, seeds).
Chicken – 26g protein (breast, weighed raw)
Turkey – 21g protein (mince, weighed raw)
Beef – 26g protein (stir-fry strips, weighed raw)
Pork – 31g protein (tenderloin, weighed raw)
Lamb – 27g protein (rump steak, weighed raw)
Atlantic salmon – 23g protein (no skin, weighed raw)
White fish – 22g protein (no skin, weighed raw)
Prawns – 24g protein (weighed raw)
Firm tofu – 20g protein (plain)
Tempeh – 22g protein
Lentils – 8g protein (weighed cooked)
Quinoa – 7g protein (per 50g serve, weighed dry)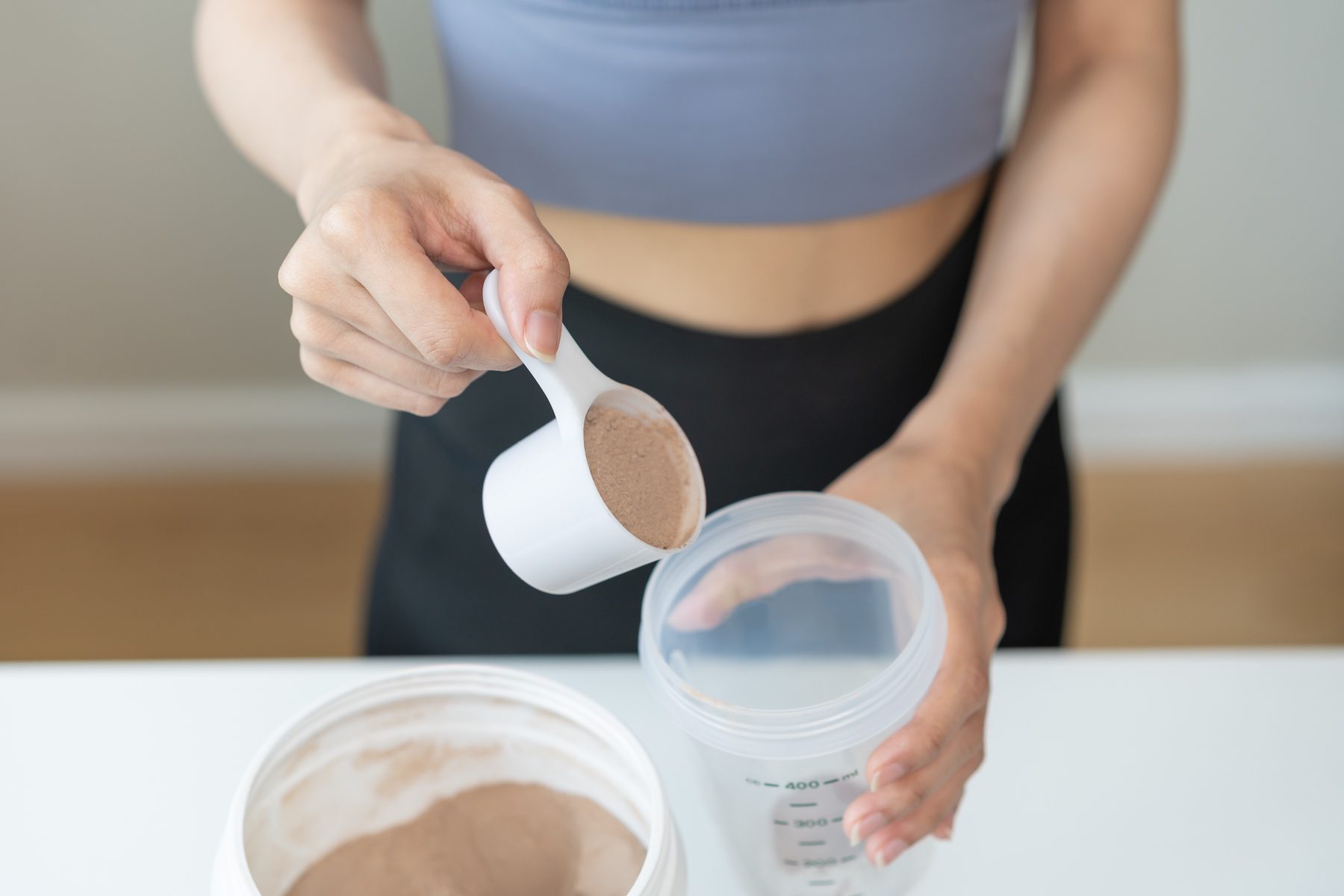 Pick a good protein powder
There are countless types and brands of protein powder out there, so do your research to make sure you choose one that's best for you.
Whey protein is a complete protein and is more easily absorbed. A 'complete' protein will contain the nine essential amino acids (EAAs) that our body cannot produce – so check the packaging on what you're purchasing!
It should ideally also contain branched-chain amino acids (BCAAs), essential building blocks for muscle maintenance and growth. Most protein powders will contain a mix of the BCAAs leucine, isoleucine and valine.
If you're intolerant or allergic to dairy or gluten, there are vegan and gluten-free proteins available to compensate (pea, hemp, etc.), just keep in mind they are not considered a complete form of protein.
Also try to opt for a protein that has no sugar, artificial flavours, colours or sweeteners.
The BodyScience Low Carb High Protein Whey Protein is a great option as it ticks the EAAs and BCAAs criteria, plus also has added prebiotics to support gut health. Just remember, Whey protein contains dairy so if you're lactose intolerant, opt for a vegan alternative.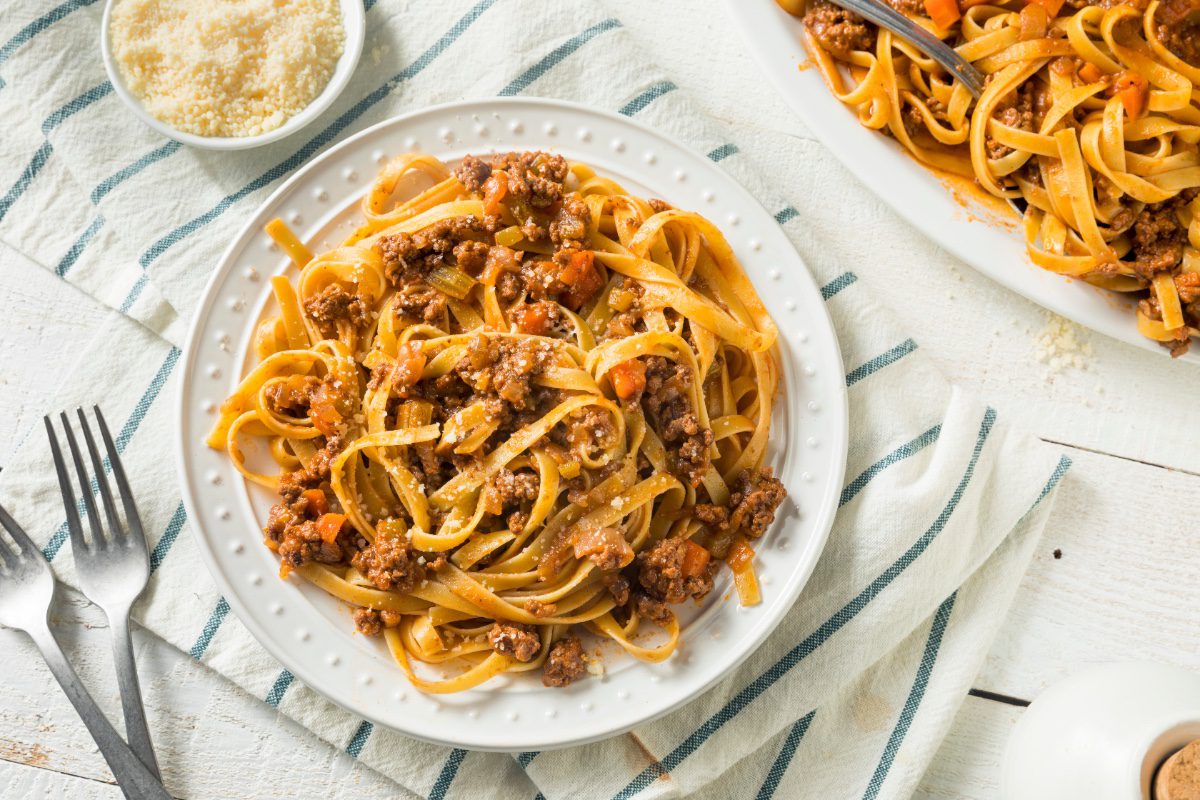 Switch to protein pasta & flour
Yes, you can still eat pasta on a muscle gain and/or weight loss journey – and even better when it's got extra protein!
There is a range of protein pasta and flours (perfect for baking!) on the market currently, including Vetta, I Pastai and Loka.
Prep your food
Failing to prepare is preparing to fail!
If you're purchasing meals during the day, or perhaps even going out for dinner, try to pre-plan your day to ensure you're hitting your protein target.
You can also avoid having to buy lunches and dinners where necessary by meal prepping on a weekend for the week ahead, so you stay on track.
And there you have it, 5 great ways to get more protein into your day!