Always consult a health professional before making any dietary changes when postpartum.
If you're a new mum and are breastfeeding, it's crucial to ensure you're consuming a safe and supportive amount of calories and nutrients to maintain your energy, milk supply and milk quality – for both your benefit and your baby's.
Now, when it comes to your personal health goals during postpartum – whether that's eating healthy, balanced meals, boosting milk supply and/or focusing on fat loss (which is ok when done safely) – we here at Equalution can help!
Once you inform us that you're breastfeeding, your personal nutrition coach will calculate the right meal plan for your needs to not only make sure you're getting enough calories and nutrients to feed but also so you can reach your health goals.
Find out more about our program here.
In the meantime, we wanted to share some tips that can help support your body and boost your milk supply when breastfeeding…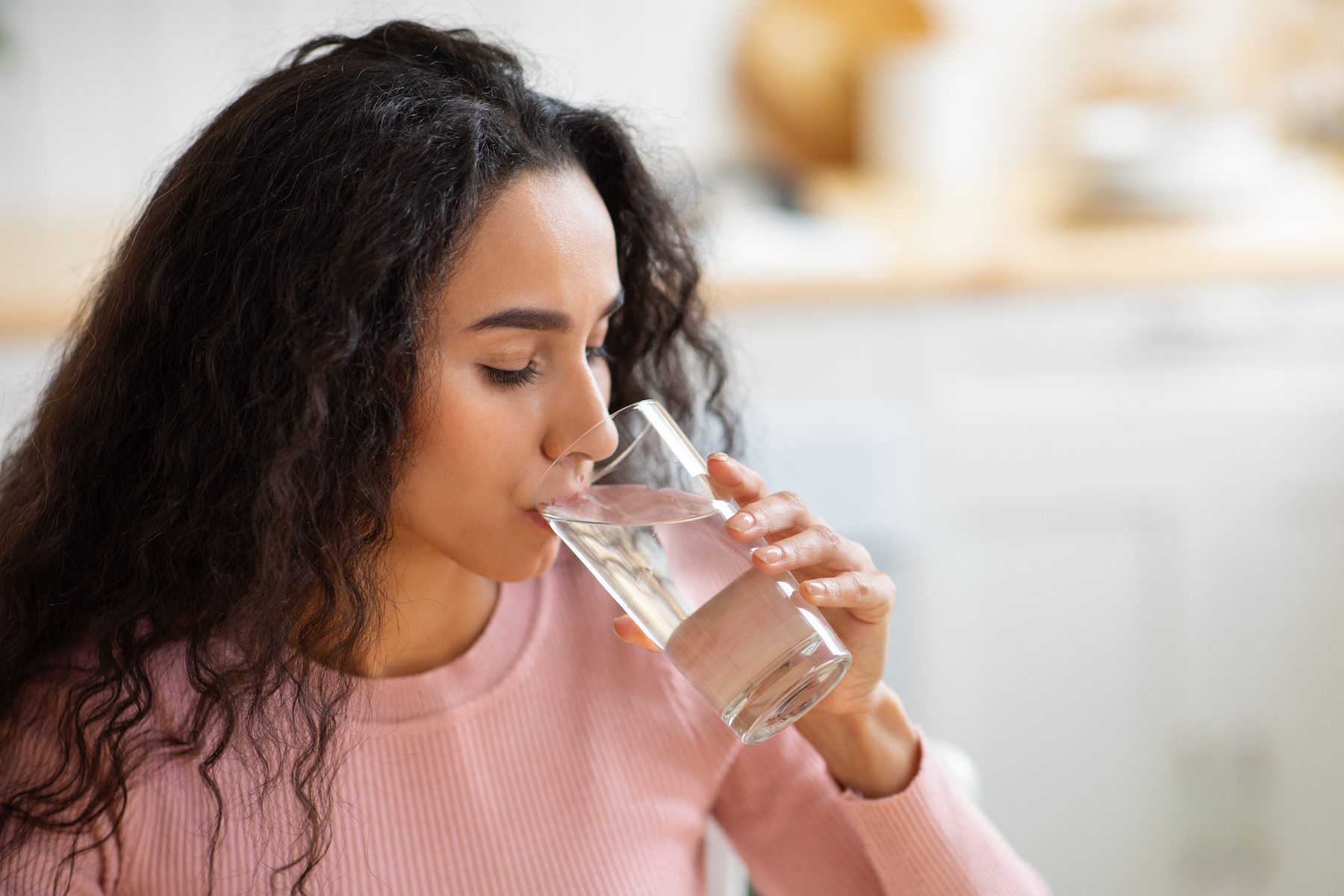 1. Keep hydrated
With breast milk being close to 90 per cent water, it is important to ensure you are consuming enough water, not only for your bub's health but also for yours. You should be drinking at least 2 litres of water a day. When you're signed up with Equalution your app will also have a water tracker with your individual daily hydration goal.
2. Snack smart
You'll feel quite a few snack attacks when breastfeeding, as you're expending so much of your energy to your baby! Just make sure what you're snacking on provides plenty of nutrients and energy.
Milky Goodness lactation cookies are not only delicious, but they also use three primary natural galactagogues – brewers yeast, flaxseed and oats – which help increase prolactin levels in lactating mothers. Prolactin is one of the many hormones incorporated and vital for milk production.
Other healthy, nutrient-dense snacks include sandwiches, wholegrain cereal with milk, fruit, yoghurt, nuts and seeds, cheese and crackers, hummus and veggie sticks and avocado toast.
3. Don't forget your protein
Growing babies need a lot of protein for growth, and maintenance and repair of cells, so if you're ensuring you're getting enough you know it'll be passed on to your little one.
Your Equalution coach can ensure you're hitting your required daily protein targets.
Good sources of protein include:
Red meat
Poultry
Seafood
Eggs
Dairy
Nuts & seeds
Legumes (beans, pulses and soy products)
4. Up your vitamins & minerals
There is an increased need in particular for magnesium, B6, folate, zinc and calcium in breastfeeding mothers.
Folate is a B-group vitamin, needed for healthy growth and development – which you're probably already familiar with from pregnancy. On average, breastfeeding mums need between 450 to 500 micrograms of folate a day. Good sources of folate include whole grains, leafy veggies, peas, nuts, yeast extract spreads (Vegemite, Promite, etc) and avocado.
Iodine helps ensure your little one's nervous system and brain develop properly. Food sources of iodine include seafood, milk and veggies. On average breastfeeding mothers need 190-270 micrograms a day.
Zinc helps protect bubs' immune system. You can find zinc in whole grain cereals, milk, legumes, nuts and seafood. You may need between 10mg and 12mg a day.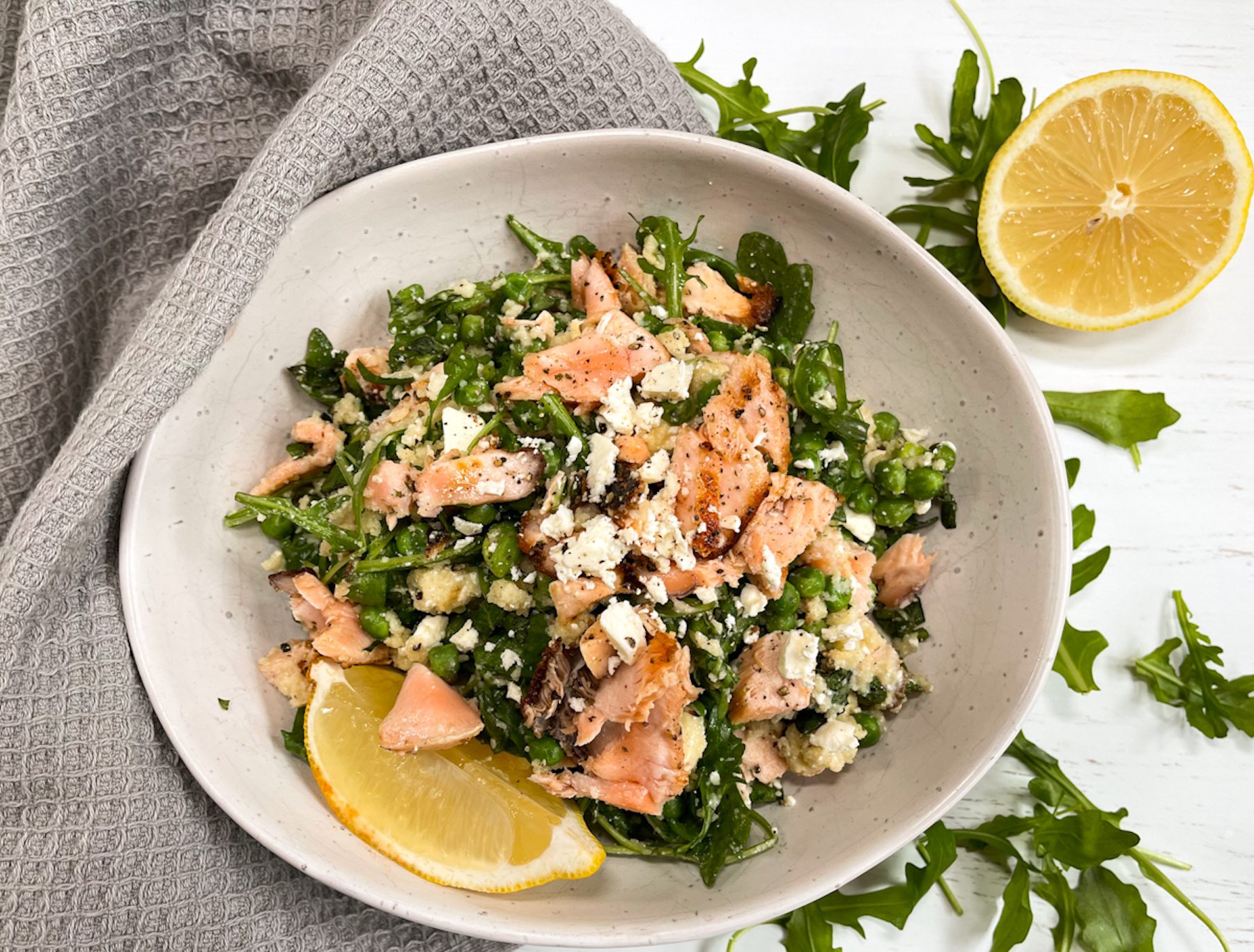 Vitamin A is an infection-fighter and can be found in dairy products (milk, cheese), eggs, fatty fish (salmon, tuna), yellow/orange veggies and fruits like pumpkin, mango and apricots, and green veggies like spinach and broccoli.
Vitamin B6 helps babies metabolise protein and create new red blood cells. When breastfeeding you'll need, on average, 1.7mg-2mg or more. Red meats, poultry, fish, whole grains, peas, beans and Brussel sprouts are all vitamin B6 carriers.
5. Avoid any harmful products
The National Health and Medical Research Council says avoiding alcohol is the safest option for breastfeeding mums. An occasional drink isn't too harmful, but you should still minimise your drinking, eat before and during, opting for lower-alcohol content beverages and avoid breastfeeding for two to three hours after drinking.
Caffeine and spicy foods are also on the list to avoid where possible as they can irritate baby's stomach and cause them to be unsettled and uncomfortable – which we of course don't want!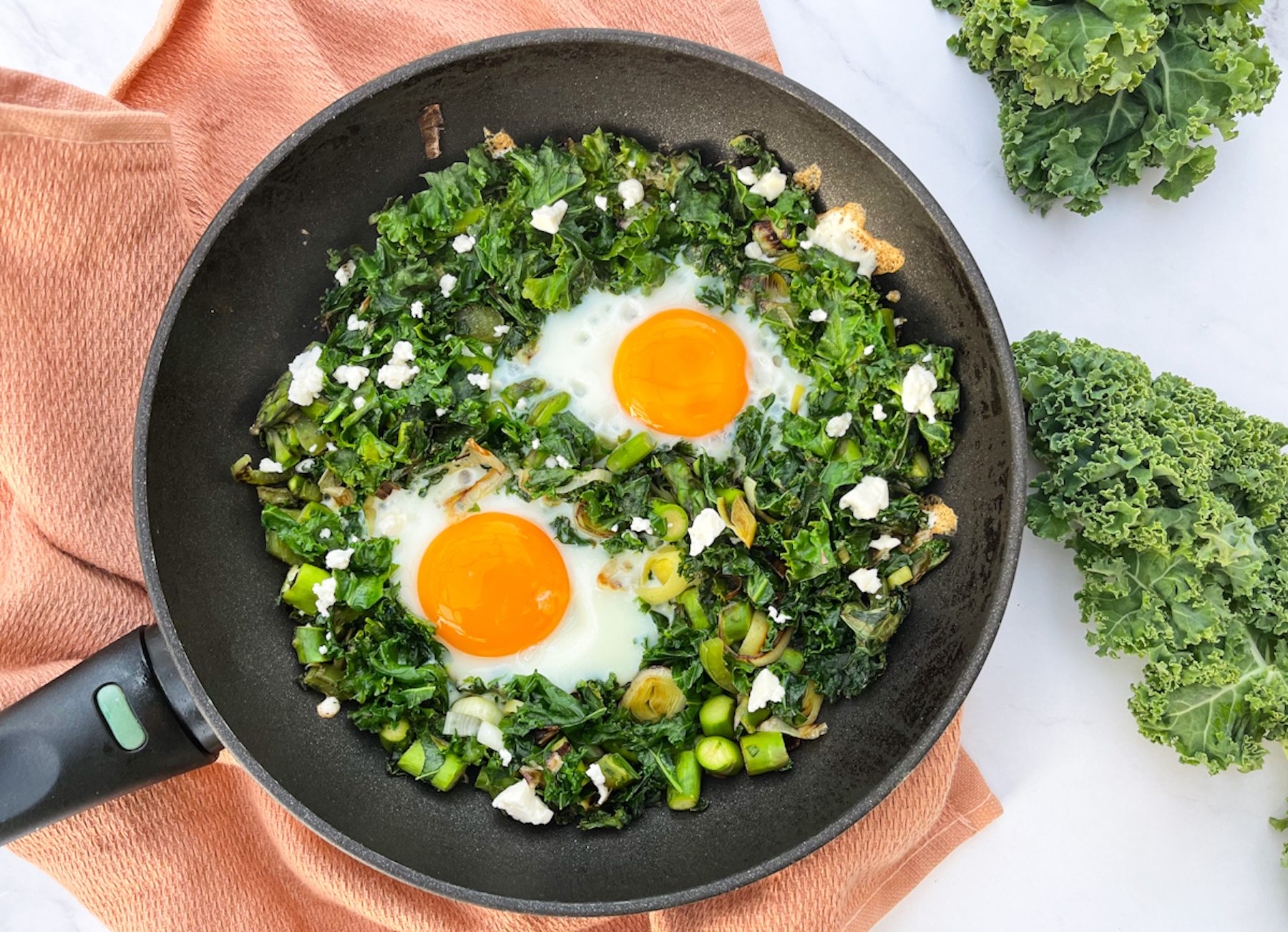 6. Try our Equalution recipes
Request one of these delicious meals from your coach next check in if you're a member with us and currently breastfeeding as they're packed with the nutrients you need.
Green Shakshuka (pictured above)
Green Goddess Pasta
Hommus Crusted Chicken with Sweet Potato & Herb Couscous
Hommus Crusted Tofu with Sweet Potato & Herb Couscous
Homemade Pumpkin & Red Lentil Soup
Salmon, Pea & Mint Couscous
Smoked Salmon & Pumpkin Omelette
Teriyaki Chicken Poke Bowl
And if you're not a member with us yet, you can join here!