Just because you have health goals you want to reach, doesn't mean you can't enjoy a drink with your friends or at a special event – responsibly, of course!
These calorie-friendly drink options are your friend when it comes to staying on track. Again, be sure to drink responsibly and keep up that water intake.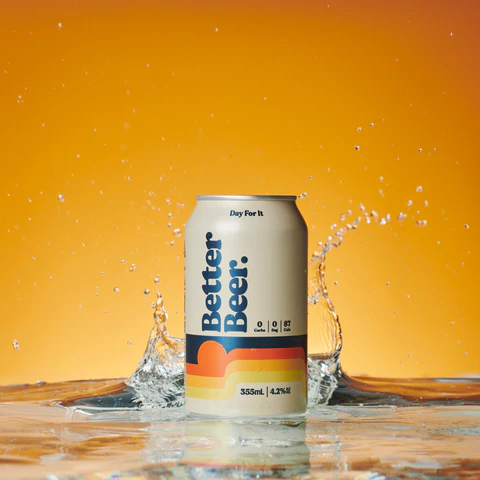 Better Beer
Created by the always-hilarious The Inspired Unemployed boys, Matt Ford and Jack Steele, alongside their drink-enthusiast buddy Nick Cogger, Better Beer contains zero carbs, zero sugar and only 87 calories. 

You can check them out here.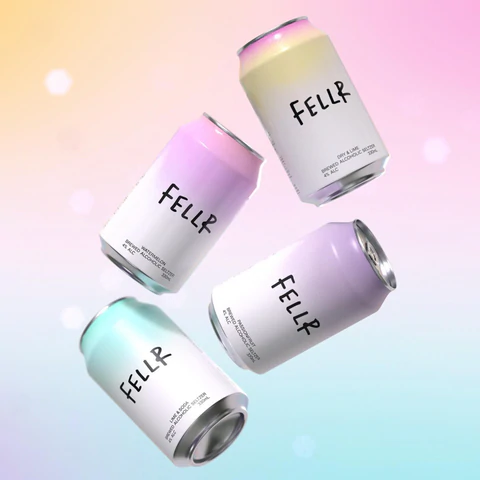 Fellr 
This Aussie favourite comes in Passionfruit, Watermelon, Lime & Soda, and Dry & Lime flavours and is all-natural, gluten-free, contains less than 1 gram of sugar, and only 83 calories per can. 
You can check them out here.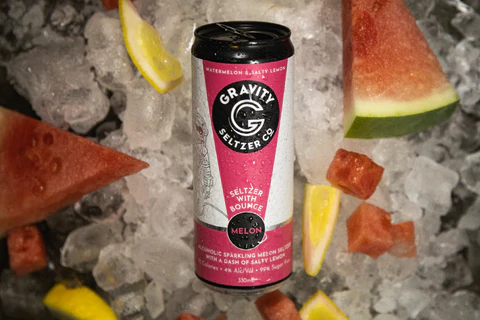 Gravity Seltzer Co
These cans come in Watermelon & Salty Lemon, and Ginger & Lime flavours with 92 and 94 calories respectively. They're also vegan and gluten-free.
If you're after a no-alcohol option instead, you can try their Blood Orange & Passionfruit can that's also only 12 calories.
Check them out here.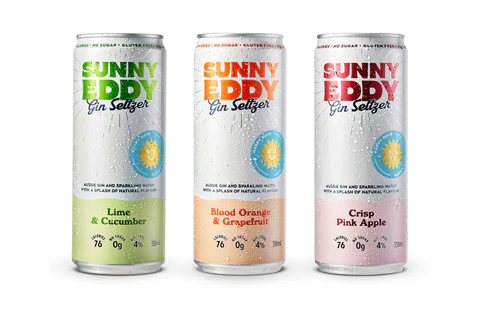 Sunny Eddy Gin Seltzer
Gin lovers, these are for you!
Gluten-free, 76 calories per can, zero sugar, less than 1g of carbs and naturally flavoured, these drinks come in flavours Lime & Cucumber, Blood Orange & Grapefruit, and Crisp Pink Apple. 
You can check them out here.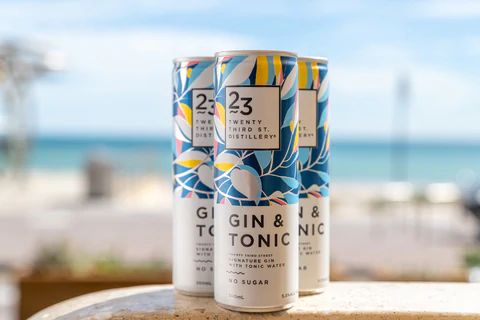 23rd St Distillery
Another one for the gin fans. We know tonic water can usually pack a punch when it comes to calories, but these cans from 23rd St Distillery are only 87 calories per serve, using zero sugar tonic water. 
You can check them out here.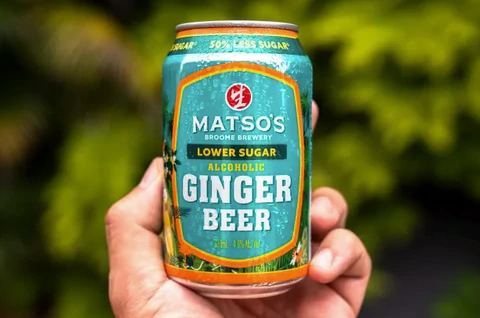 Matsos Low Sugar Ginger Beer
These cans definitely have some zing to them!
Hard ginger beer is notorious for containing a truckload of sugar, but you can still enjoy the taste without the extra calories thanks to this gem. It boasts 50% less sugar than most leading ginger beer brands on the market, and comes in at 163 calories per can.
You can check it out here.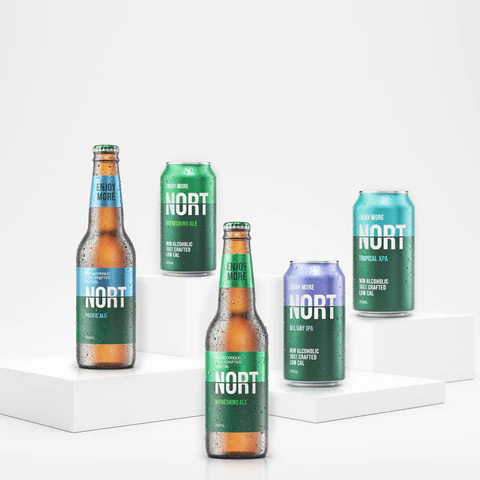 Nort Beer
For those wanting a beer but without the booze, these are for you.
With all their varietals – Pacific Ale, Refreshing Ale, Tropical XPA and All Day IPA – under 60 calories each, you'll be able to enjoy a few with your friends without any alcohol after-effects. 
You can check them out here.