This is a paid partnership with Campbell's Real Stock. 
Are you after some fresh macro-friendly recipes that are perfect for spring?
Well, alongside Campbell's Real Stock, here are our top 3 picks. They're not only delicious and sure to be new family favourites, they're all calorie and macro friendly!
Make sure you tag us on Instagram if you recreate any or all of these dishes, we're @equalution and @campbellskitchenau.
Campbell's Real Stock is available to purchase at Coles and Woolworths nationwide.
Happy spring cooking!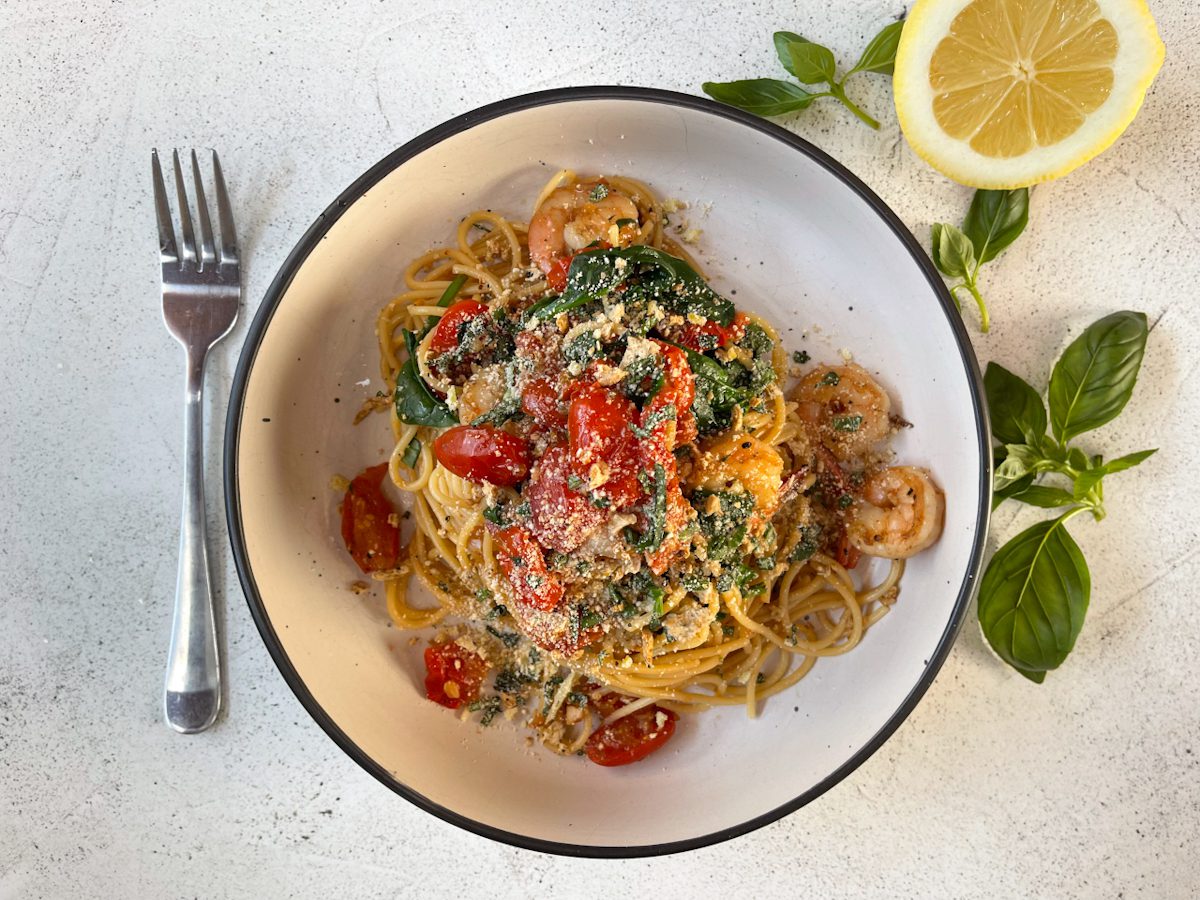 Prawn & Cherry Tomato Pasta with Zesty Pangrattato
Serves 1
477 Calories, 40g Protein, 7g Fat, 59g Carbohydrates, 10g Fibre
Ingredients:
120g Peeled Prawns (weighed raw)
70g Vetta Smart Pasta Fibre Spaghetti
3g Minced Garlic
15g Onion
120g Cherry Tomato
120ml Campbell's Real Fish Stock
20g Baby Spinach
2 Arnott's Vita-Weat – Soy and Linseed
5g Lemon Zest
10g Grated Parmesan Cheese
3g Fresh Basil
Method:
Cook pasta as per packet instructions. Drain and set aside.
Season the prawns with salt and pepper and cook in a non-stick pan over medium heat until cooked through. Remove from the pan and set aside.
And the halved cherry tomatoes, garlic and onion to a pan. Cook for 3-4 minutes or until softened. Add the stock to the pan and cook for 1-2 minutes. Add spinach, prawns and pasta and toss to combine. Transfer to a bowl.
Meanwhile, to make the Pangrattato, add Vita Weat to a zip lock bag and crush to resemble a crumb. Add lemon zest, parmesan and finely chopped basil. Mix to combine. Sprinkle on the pasta with chilli flakes (optional).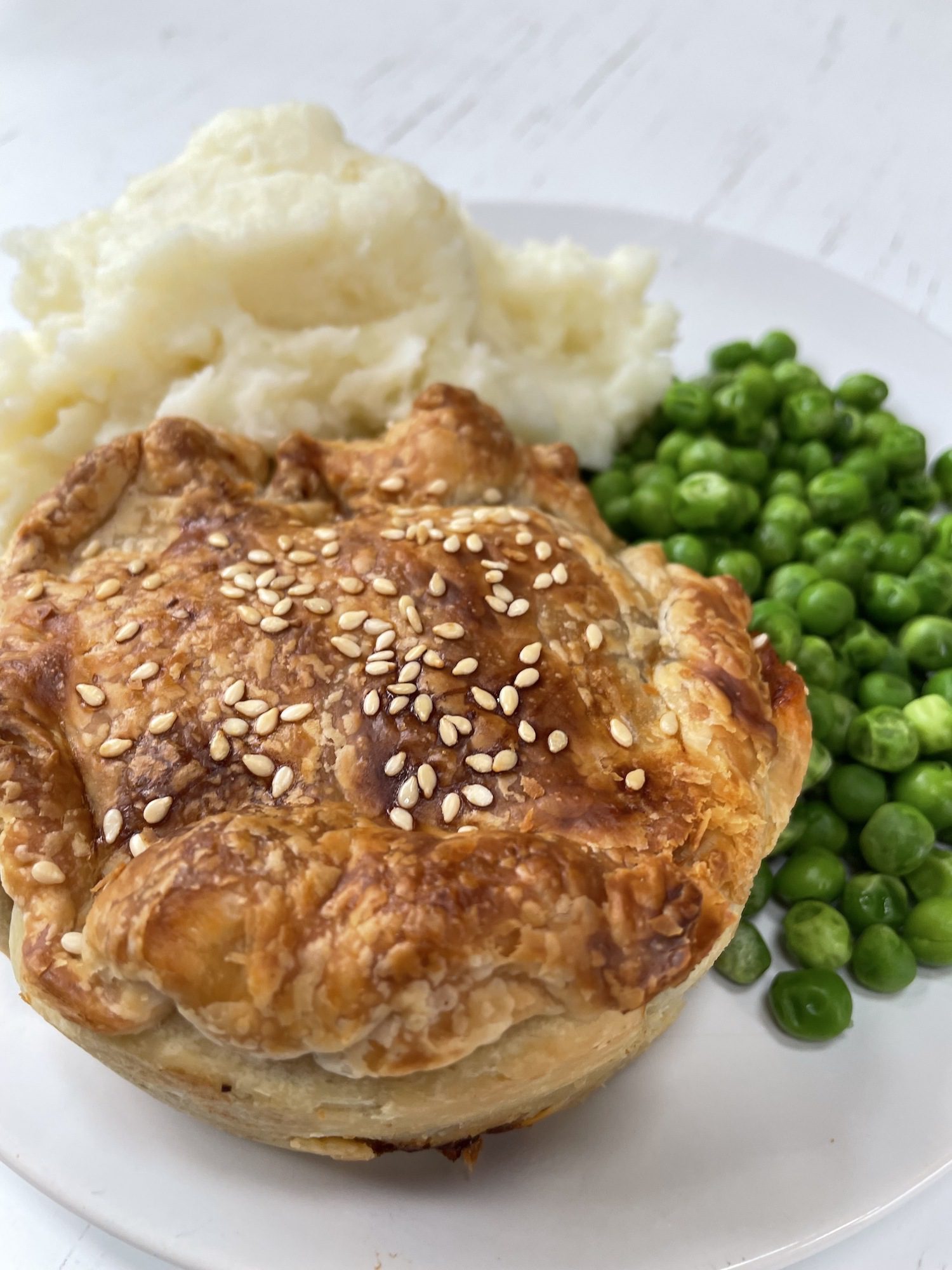 Aussie Beef Pie 
Serves 6
573 Calories, 34g Protein, 22g Fat, 58g Carbohydrate, 3g Fibre
Ingredients:
50g Shortcrust Pastry
125g Extra Lean 95% Fat Free Beef Mince (weighed raw)
20g Onion
150mL Campbell's Real Beef Stock
10mL Worcestershire Sauce
45g Tomato Paste
8g Cornflour:
Light Puff Pastry: 42 grams
20mL Tomato/ BBQ sauce
Method:
Preheat the oven to 180°C and line a pie dish with baking paper. Cover the bottom of the dish with shortcrust pastry.
Cook the beef and onion in a non-stick pan for 4-5 minutes. Add the stock, tomato paste and Worcestershire sauce to the pan and bring to a boil. Add the cornflour and stir until the mixture thickens. Set aside to cool.
Add the mince to the pie dish and cover with another layer of puff pastry. Bake for 15-20 minutes or until the pastry is golden on top. Serve with sauce.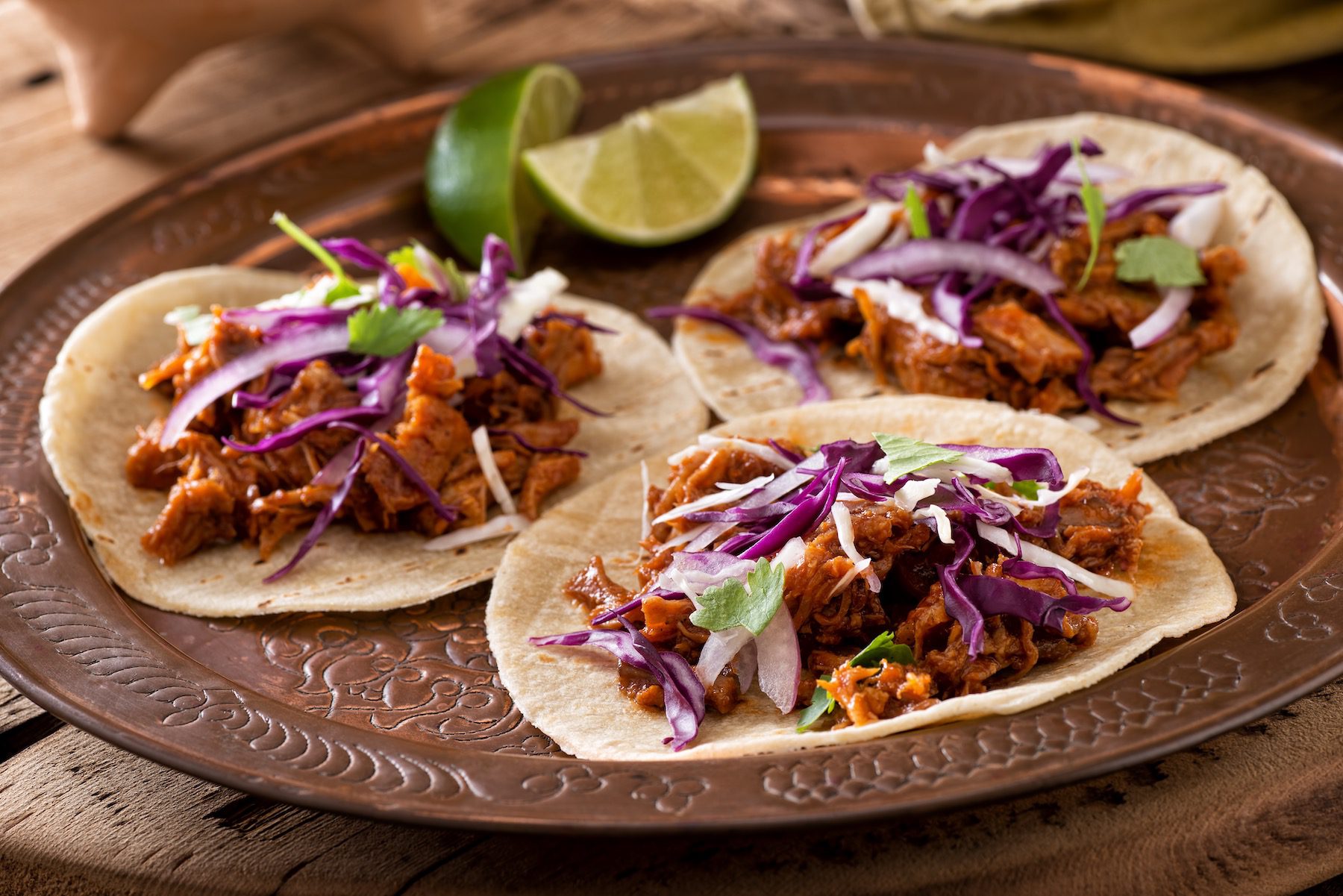 Pulled Pork Birria Tacos
Serves 1
415 Calories, 41g Protein, 12g Fat, 33g Carbohydrate, 2g Fibre
Ingredients:
1kg Boneless Pork Roast
20g Taco spice mix
250 ml Campbell's Real Beef Stock
60g Smokey BBQ sauce
200g Coleslaw mix
10g Light mayonnaise
12x Soft tacos
Method:
Place pork in a large bowl and rub all over with the taco spice mix.
Add Campbell's flavour boost – chilli, garlic and onion. Cook on high for 5-6 hours or until very tender.
Remove pork and shred using two forks. Return shredded meat back to slow cooker with BBQ sauce, stirring to coat.
Mix coleslaw with light mayonnaise.
Serve pork in soft tacos and top with coleslaw mix. 
For more delicious Equalution recipe ideas, click here!