Whether you're a full-time vegetarian or wanting to adopt a meat-free Monday every week, these three recipes should be on your rotation.
They're so delicious you won't even realise the 'meat' elements are plant-based!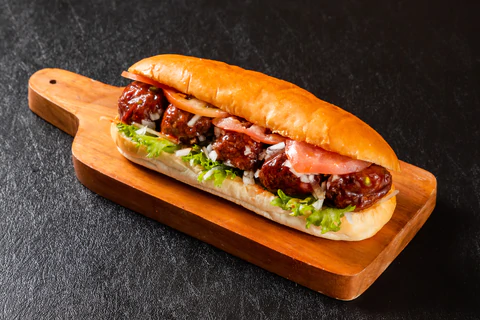 Italian Meatball 6 Inch Sub
1x Jumbo Extra Soft Jumbo Roll
120g MEET Plant Based Italian Meetballs
50g Leggos Bolognese Pasta Sauce
Lettuce
Tomato
Capsicum
Onion
20g Coles Light Shredded Mozzarella Cheese
Calories: 587 Protein: 34g Fat: 20g Carbs: 61g
Method
1. Cook the 'meatballs' in a non-stick pan as per packet instructions. 
2. Meanwhile, wash and chop the salad ingredients.
3. Assemble the roll by placing the salad ingredients, meatballs, sauce and cheese. Add salt and pepper to taste.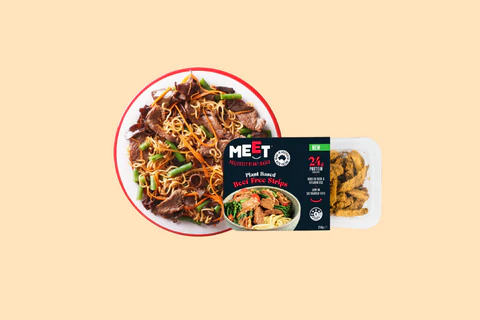 Cashew 'Beef' Noodle Stir-Fry
100g MEET Plant Based Beef Free Strips
5g Ginger Paste
15mL Oyster Sauce
15mL Soy Sauce
60g Green Beans
60g Chinese Broccoli
20g Spring Onion
100g Mc Yee Fresh Egg Noodles
15g Unsalted Cashews
Calories: 607 Protein: 33g Fat:16g Carbs: 67g
Method
1. In a non-stick pan place the ginger, oyster sauce, soy sauce and cook for a minute over medium heat.
2. Add the 'beef' in the same pan and cook as per packet instructions. 
3. Meanwhile, cook veggies listed and noodles as per packet instructions.
4. Add the cooked veggies and noodles to the pan and mix until well combined. Serve with cashews.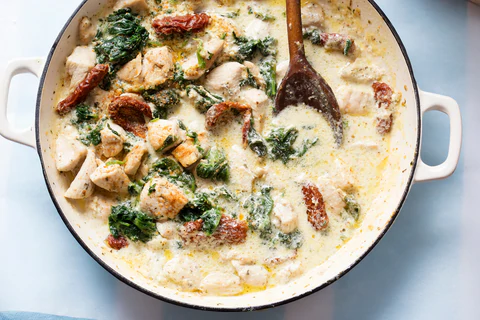 Creamy Tuscan Tenders Over Mash
100g MEET Tenders
5g Masterfoods Tuscan Seasoning
5g Minced Garlic
20g Onion
80g Cherry Tomatoes
80g Light Thickened Cooking Cream
10g Parmesan
150g Spud Lite Potato
40mL Skim Milk
60g Broccolini
Calories: 539 Protein: 37g Fat: 26g Carbs: 32g
Method
1. In a non-stick pan add the garlic and tenders and cook as per packet instructions. 
2. Add the tomato and spinach to the pan, along with the cooking cream and parmesan then stir until the tenders are evenly covered. 
3. Simmer over a medium-low heat, stirring continuously until the cream thickens to your preferred consistency. 
4. Meanwhile, peel and boil potatoes until soft. Once soft, add the potatoes to a bowl and add the milk and salt and pepper to taste. Mash until smooth. 
5. Cook the veggies as per desired method – steamed, boiled, etc.
Serve the creamy tenders over the mash.