This is a paid partnership with Gym Bod.
Pack extra protein into your desserts thanks to Gym Bod ice cream!
This high-protein, 96% sugar-free ice cream allows you to indulge your sweet tooth without compromising on your health goals.
Each tub contains 21g of protein, is high in fibre and calorie-friendly at between 351-438 calories depending on your flavour of choice.
Speaking of flavours, Gym Bod is available in Chocolate Pudding, Peanut Butter Salted Caramel and Cookies and Cream. Is your mouth watering yet?
Available to purchase at Coles supermarkets nationwide.
We thought we'd create 3 delicious, high-protein dessert recipes using this incredible ice cream – so please enjoy!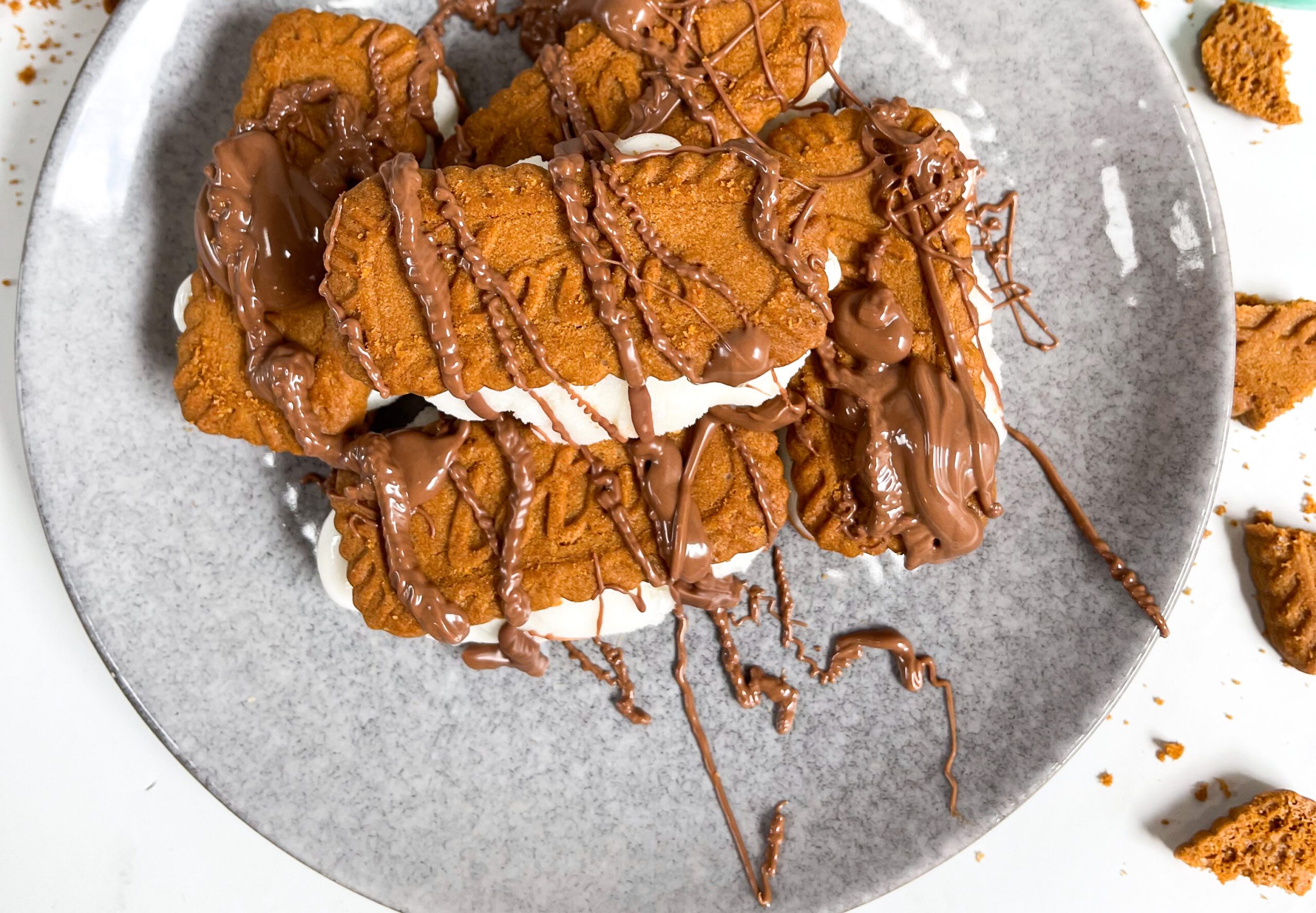 Biscoff Ice Cream Sandwich
Serves 1, 284 calories
Protein 6g Fat 14g Carbs 28g Fibre 5g
Ingredients:
60g Gym Bod Peanut Butter Salted Caramel Ice Cream
2 Lotus Biscoff Biscuits
20g Milk Chocolate Melts
Method:
Melt chocolate in the microwave.

Spread ice cream on one of the biscuits. Top with the remaining biscuit. Drizzle with melted chocolate. Place on a plate lined with baking paper in the fridge until set.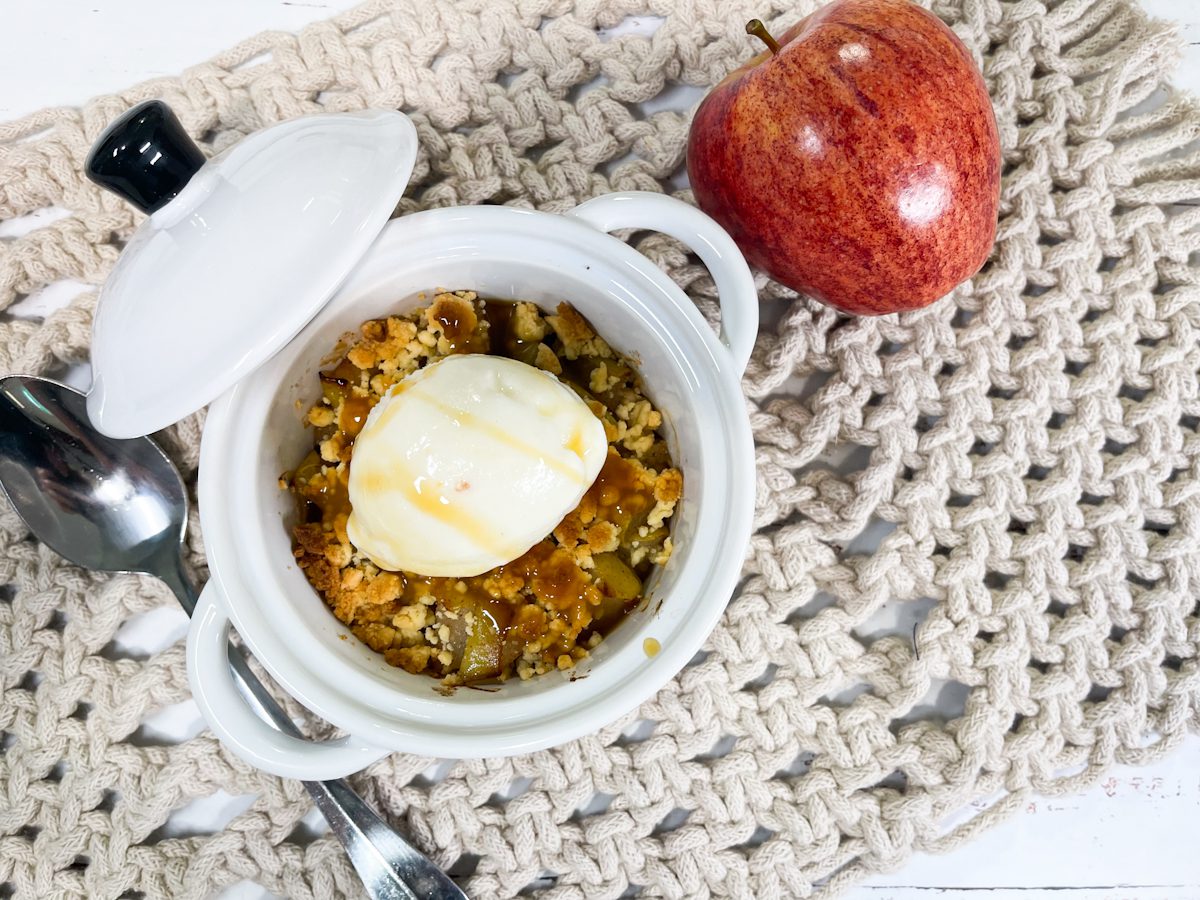 Caramel Apple Crumble
Serves 1,  270 calories
Protein 7g Fat 10g Carbs 38g Fibre 10g
Ingredients:
60g Gym Bod Peanut Butter Salted Caramel Ice Cream
15g White Self Raising Flour
5g 50% Less Fat Butter
1 Small Apple
2g Cinnamon
Pinch Nutmeg
10ml Zero Sugar Topping – Salted Caramel
Method:
Preheat the oven to 190°C. Core and dice the apple. Add the apple and 1 tsp of each spice into a non-stick pot over medium heat. Cook covered for 5 minutes or until the apple is tender, stirring halfway. Transfer to an oven-proof dish.

Combine the flour and butter in a bowl and rub it into coarse breadcrumbs with your fingers. Sprinkle the crumble over the apple.

Bake for 10 minutes or until golden on top. Serve with caramel topping and Gym Bod ice cream.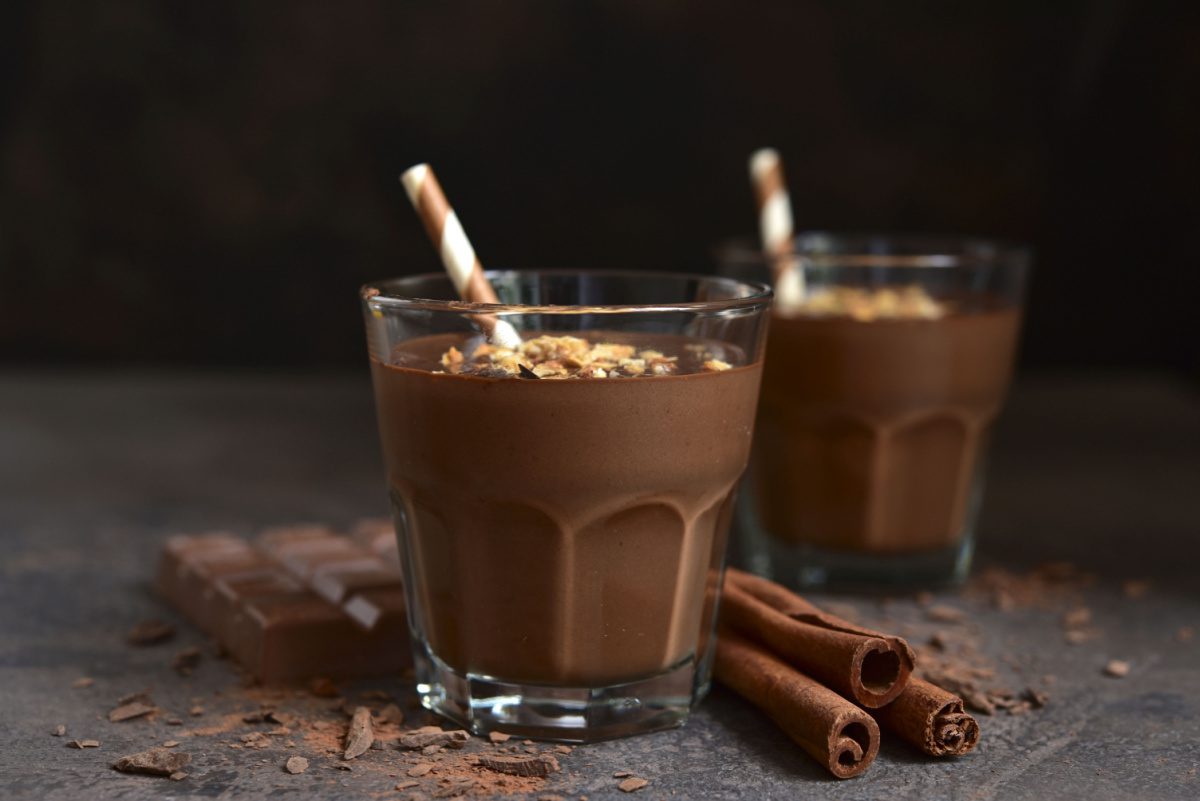 Chocolate Protein Thickshake
Serves 1, 207 calories
Protein 15g Fat 8g Carbs 13g Fibre 10g
Ingredients:
120g Gym Bod Chocolate Pudding Ice Cream
150ml Skim Milk
15ml Sugar Free Chocolate Sauce
Method:
Place all ingredients in a blender and blitz until smooth. Serve!