A lot of our Tribe have been reaching out for advice on stress eating and how to stick to your weight loss plan during this time of circumstantial change and uncertainty. With a lot of people currently self-isolating or social distancing, as a result so many people are working from home or keeping indoors for the safety of each other. Spending so much time at home means you're faced with the constant temptation of frequent kitchen visits or snacks in short reach. This can lead to boredom eating. Here are five handy tips on how to tackle excessive snacking like a pro.
Are you actually hungry or are you just boredom eating/ stress eating?
Whether you're working from home or enjoying some time off, it can be super easy to start daydreaming and thinking about all the food in your cupboard. The same goes for people who tend to associate food with a sense of comfort, which is quite common. Instead of wandering into the kitchen for an unscheduled snack (read: not one of the three on your meal plan), think about if you're actually hungry or just a little stressed/ bored. If you're not sure, try the next step.
Occupy yourself with an activity
This can work to cure both boredom and may help with stress. If you find yourself looking for something to do, think about some fun new things you can try. If you're creative, hop on Pinterest and look for some entertaining DIY projects you can get started on. If you love cooking, think about growing your own herb garden so you have endless access to beautiful, fresh herbs which can also motivate some healthy cooking and eating. Think about old hobbies you used to enjoy as well, and try picking up one of them again. If you find yourself a little more stressed than normal, we get it. It's an unpredictable time and there's so much uncertainty about everything. Instead of reaching for a snack when you're not hungry, try running a warm bubble bath, lighting some candles and putting on a face mask. Physical activities like yoga are also great for helping to lower stress levels, or even try taking a walk around the garden. If meditation is your thing, give that a go as well.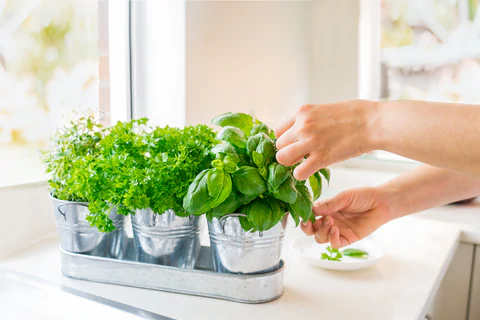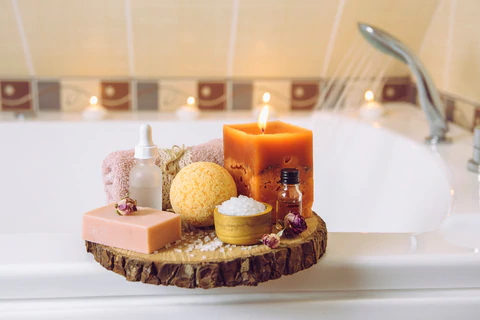 Don't leave food within reach while working
We hope you've been able to set up an amazing workspace at your house to help get you through until we're all able to safely return to our offices again! One thing that definitely doesn't belong on any good work desk is food, though. If you leave snacks on your desk, e.g. chips, biscuits or chocolate, unless you have a mind of steel, you're inevitably going to start snacking on them. By keeping food off your desk, you're more likely to stay focused and stick to your meal plan snacks. Out of sight, out of mind.
Determine whether you really want the food
If you've tried all the above steps and you're still finding yourself thinking about that extra snack, ask yourself if you do really want that food? Are you hungry or are you just looking for something to pass the time? Which leads us to our final tip;
Decide if you are going to include that snack in your daily intake
If you're truly hungry or really craving something, we don't want you depriving yourself. After all, food is our friend and you should sustain a healthy relationship with it. If you decide to have a snack, try and portion control it so you're having just enough to fuel your body or satisfy that craving, but not overeat. Equalutioners, don't forget to track your food choices into your food diary for optimal accountability and feedback from your coach – we love to see you all progressing at this time! Check out Equalution on 
Instagram
 to view some of our recent handy posts on how to help you tackle this current global hurdle. We're in it together!