Hands up who already has their pantry stocked with Easter eggs and bunnies? Us too! 
You should never have to deprive yourself of the good things in life, Easter chocolate included.
With our tips, you can still enjoy your sweet treats without any guilt or compromising your health goals.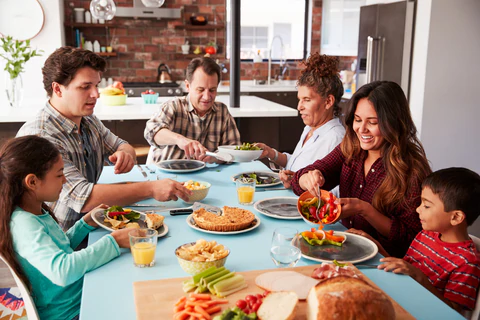 Know your portions
Whether it's chocolate or an Easter Sunday feast with the family, practising portion control is a great way to stay on track while still being able to actually enjoy the beautiful foods around you. 
It also means you're less likely to over-indulge or on the other hand, deprive yourself completely. 

When it comes to lunch or dinner, a good rule of thumb is:
Protein: palm size

Veggies and salad: 1-2 fists 

Carbs or fried sides: cupped fist

Fats, sauces and dressing: 1 finger
And, of course, tracking your foods into your Equalution app is the best way to see if you're reaching your calorie and macro targets as best you can.
For your easter chocolate, the easiest piece of advice we can give is just not to eat it all in one go!
Those mini eggs might seem harmless if you only eat two or three, but we all know how easy it is to mindlessly start snacking until half the packet is gone!
Take a look at the serving size on the back of the mini eggs packet, or of your egg or bunny, and divide it up into the recommended single serving. That way, not only do you get to enjoy your Easter chocolate without blowing your calorie budget, it will last longer.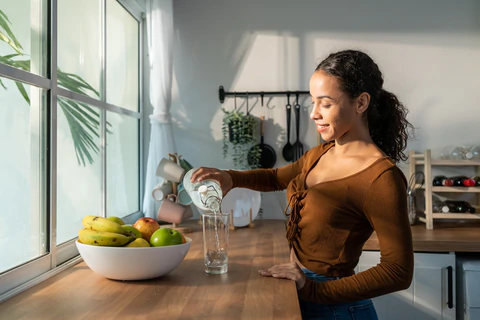 Keep yourself hydrated
While we encourage you to be hitting your water intake goals every day of the week, it's especially important over a holiday period.
Why you ask?
Well, often when we're dehydrated we can confuse that with being hungry, which – you guessed it – can lead to overeating. 
If you sign up to Equalution we can provide you with your accurate personal intake goals, however, the blanket approach is to drink around one litre of water per 20kg of body weight. 
If you're going to enjoy some alcoholic drinks over the Easter long weekend, keeping hydrated will help your body process extra sugar intake and avoid yucky hangovers!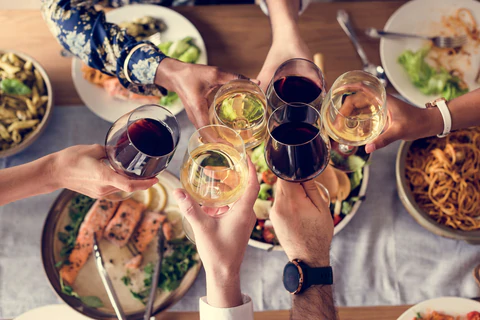 Be aware of liquid calories
Speaking of beverages, don't forget those calories in your favourite drinks.
Again, we're not telling you to deprive yourself of a couple of drinks with your loved ones (just drink responsibly of course!), this is just a way to make sure you don't fall off track completely.
You can see some of the calorie breakdowns of your favourite drinks on our Instagram, here and here.
There are plenty of smart swaps you can make when it comes to drinks – like swapping a sugar-packed pre-mixer with a seltzer counterpart or making sure your spirit mixers and sugar-free versions of soft drinks.
Your Equalution coach can also help you with smart beverage choices.
Enjoy your Easter long weekend and remember, if you ever need any help self-tracking, our in-house nutrition coaches and incredible Equalution community are always here for you!
Our biggest 8 Week Challenge ever launches May 2nd. The Total Mind and Body Challenge includes personalised meal plans, weekly workouts from Acero trainers, wellness and mindfulness tips from The Psychology Sisters and much, much more!
Click here to sign up and score $100 off!