Give dad the most delicious gift this Father's Day, Sunday September 4, by whipping up one, or all, of these fabulous recipes.
Not only are they tasty, they're also calorie and macro-friendly, which means you're only feeding dad the best of the best! Be sure to tag us in any of your recreations, we're @equalution on Instagram.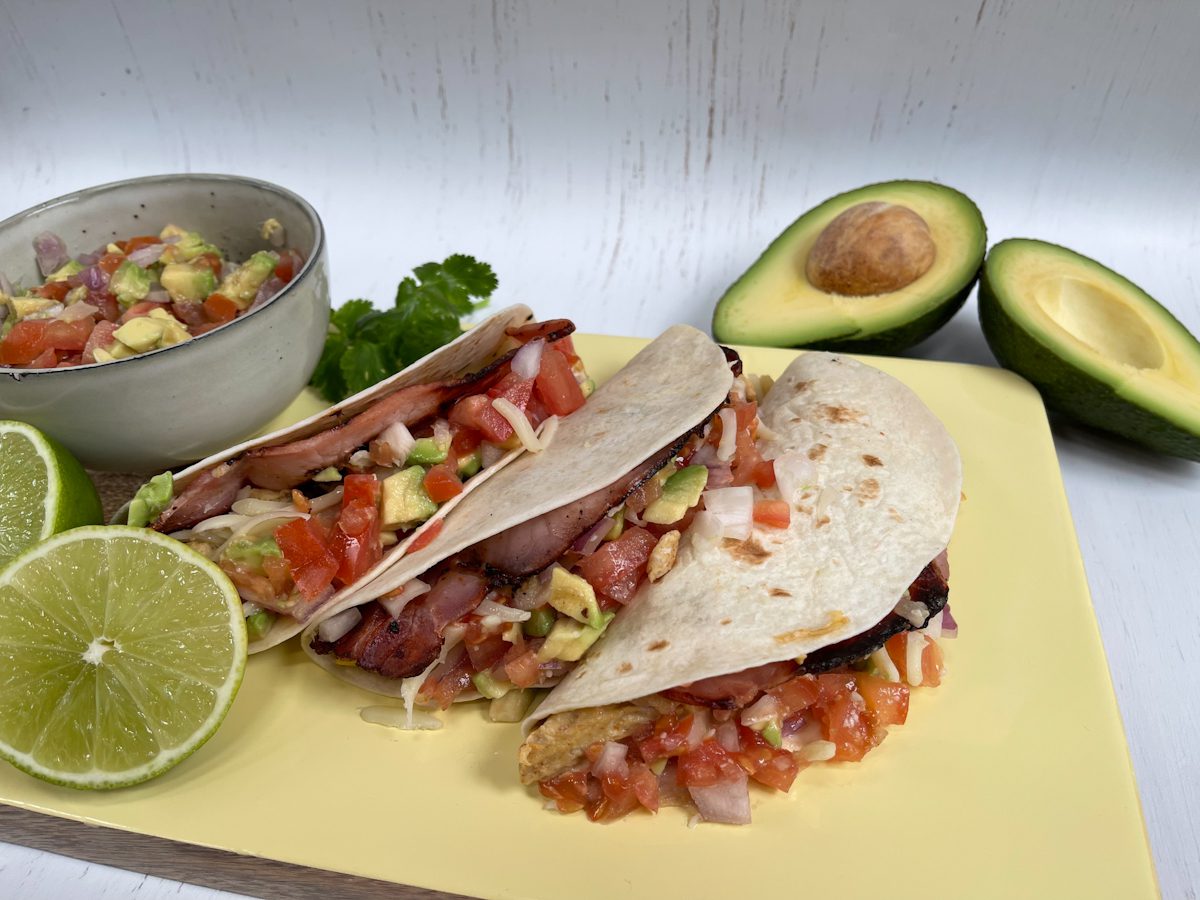 BREAKFAST- Brekky Tacos
459 calories, 30g protein, 23g fat, 33g carbs, 4g fibre
Ingredients:
40g short cut rindless bacon
2 large eggs
2g Old El Paso Taco Spice Mix
2 Old El Paso Mini Flour Tortilla
30g avocado
40g tomato
5g red onion
20g Coles Light Shredded Mozzarella Cheese
Method:
Cook bacon in a non-stick pan over medium-high heat until crispy. Set aside
2. Crack eggs into a bowl and whisk together with the spice mix. Add to the pan and cook, breaking up with a spatula to create a scramble. Cook until eggs are cooked through.
3. Divide chopped vegetables, egg, bacon and cheese between tortillas.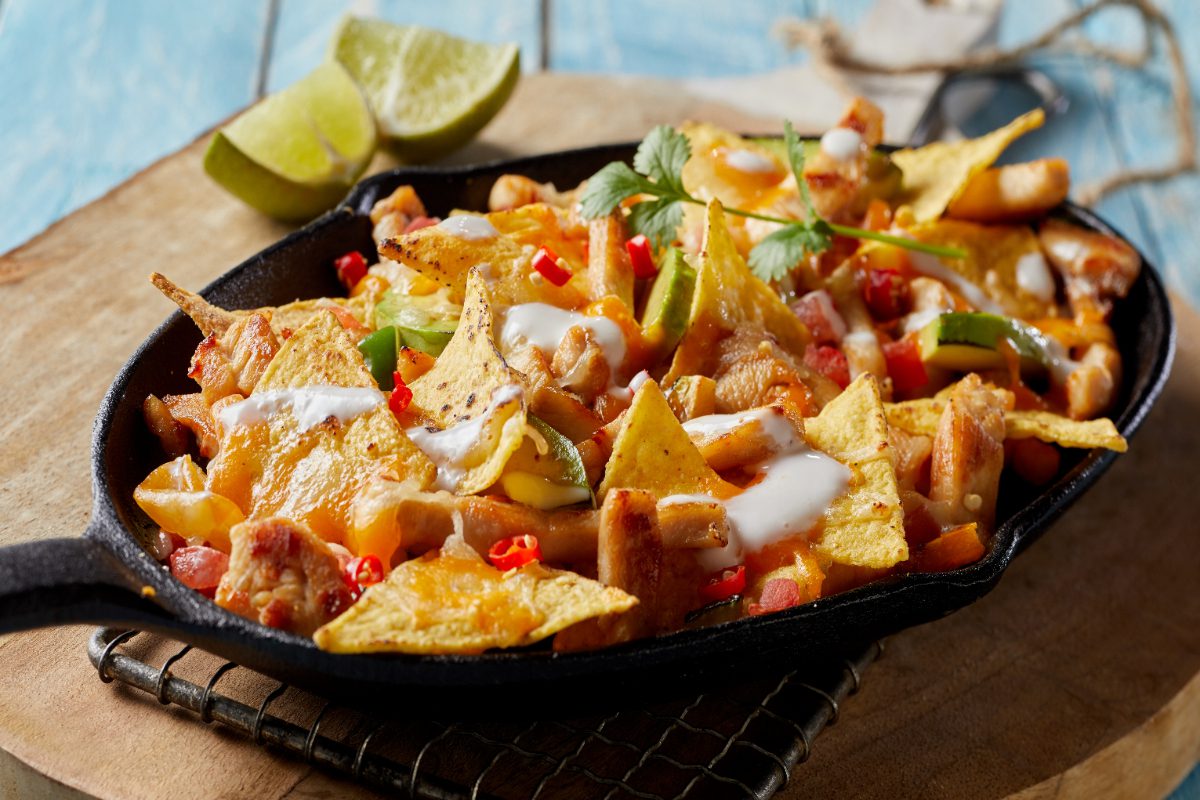 LUNCH – BBQ Chicken Nachos
581 calories, 42g protein, 26g fat, 42g, 7g fibre
Ingredients:
30g Mission Tortilla Corn Chips – White Corn
80g BBQ chicken (no skin or stuffing)
40g lettuce
40g tomato
50g Edgell Black Beans (drained)
50g canned corn kernels
30g Coles Light Shredded Mozarella Cheese
20g Obela Classic Guacamole
30ml Bulla Light Sour Cream
75g Old El Paso Mild Chunky Tomato Salsa
Method:
Preheat the oven to 180°C. Place corn chips in an oven-proof dish. Top with BBQ chicken, beans and cheese.
2. Bake for around 10 minutes or until the cheese has melted. Meanwhile, wash and chop salad vegetables.
3. Top nachos with corn, salad, salsa, guacamole and sour cream.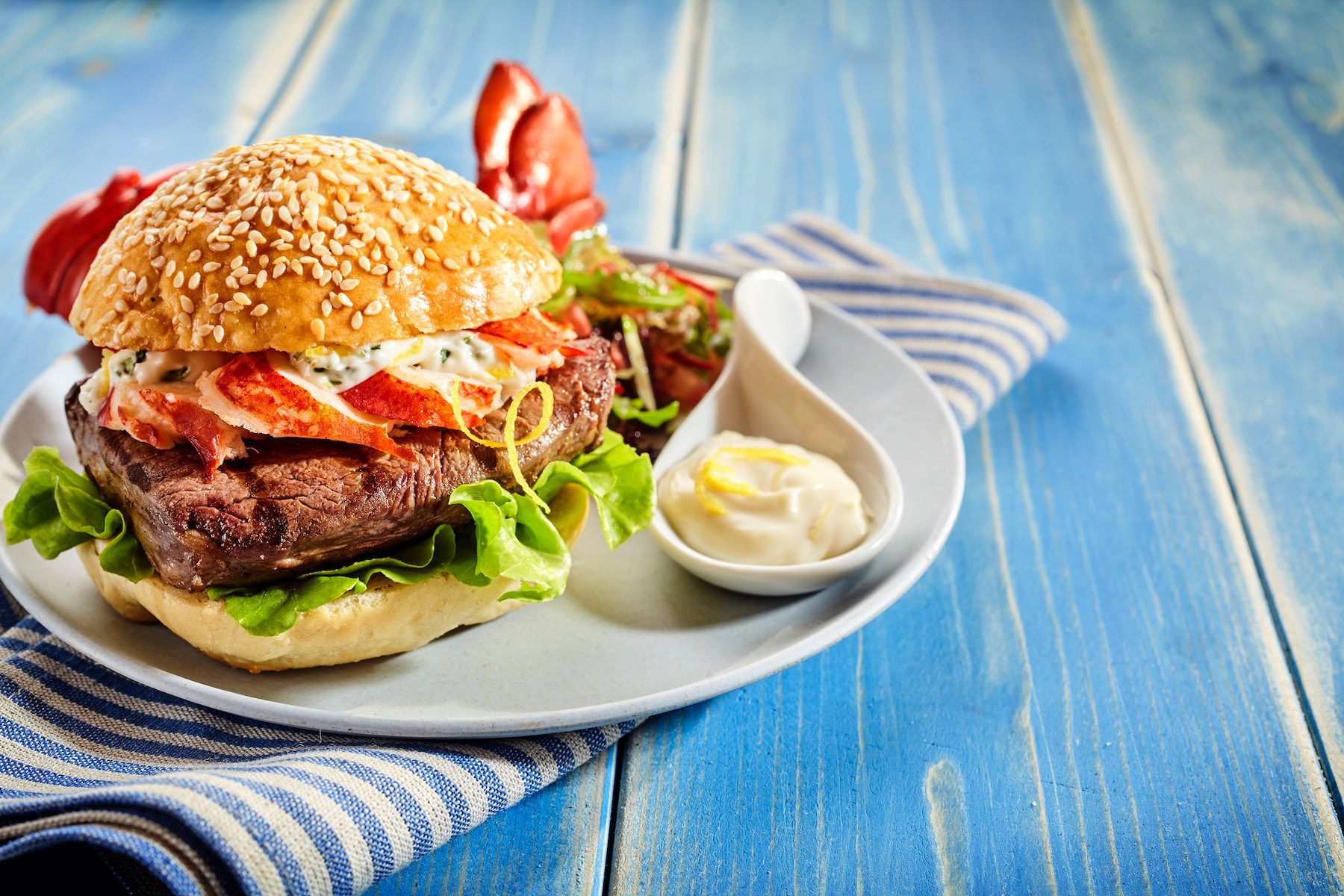 DINNER – Surf & Turf Burger
508 calories, 44g protein, 11g fat, 55g carbs, 6g fibre
Ingredients:
1 Tip Top Hamburger Roll
100g beef minute steak (weighed raw)
60g peeled prawns (weighed raw)
30g cos lettuce
40g tomato
20g onion
15g MasterFoods Seafood Cocktail Sauce
100g Broccolini
Method:
Season steak with salt and pepper. Cook in a non-stick pan over medium-high heat until cooked to your preference.
2. Cook prawns in the same pan for 4-5 minutes or until cooked through.
3. Assemble the burger with the steak, prawns, vegetables and sauce.
4. Cook side vegetables as per your preference (steam, boil, pan fry, air fry etc.). Serve with the burger.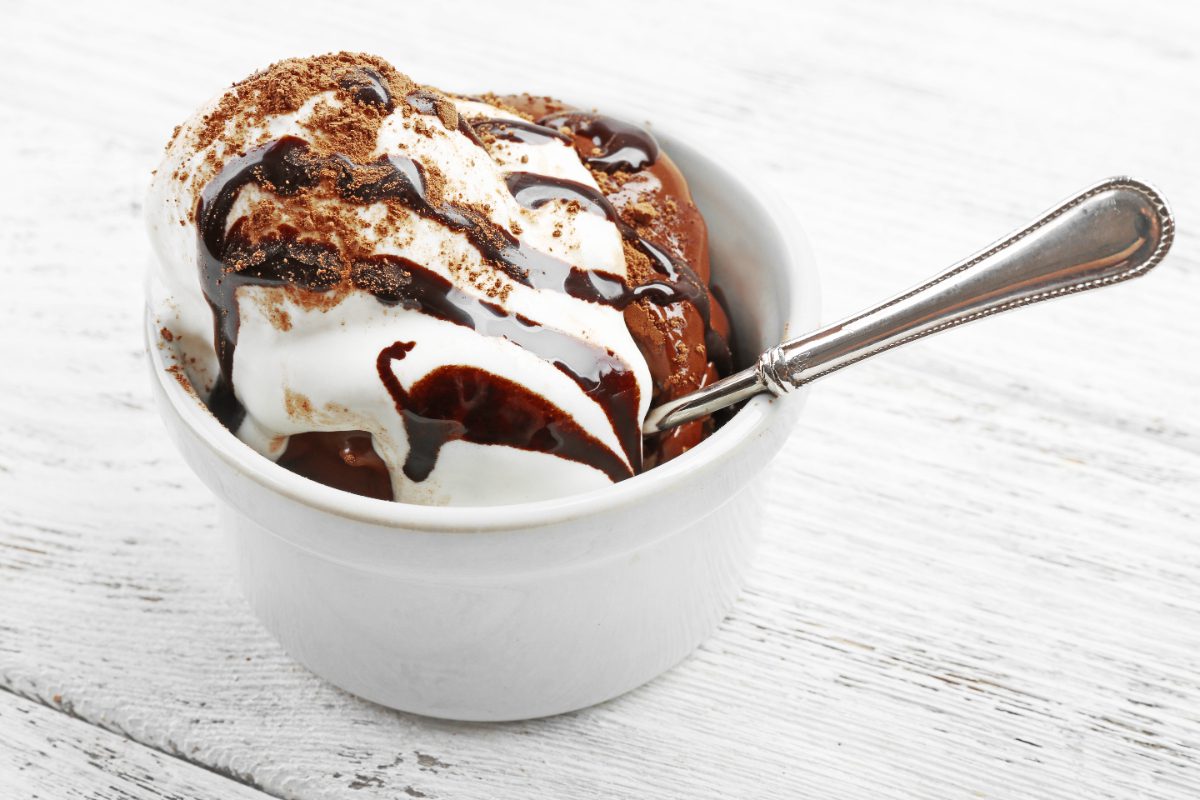 DESSERT – Homemade Brownie ColdRock
295 calories, 6g protein, 8g fat, 33g carbs, 12g fibre
Ingredients:
100g Peters No Sugar Added Vanilla Ice Cream
15g Cottee's Chocolate Topping
1 Fibre One Fudge Brownie
1 Maltesers Fun Size 12g
Method:
Scoop ice cream into a bowl and add all toppings listed.