Whether you're vegetarian, vegan or just want to reduce your meat consumption for the good of the planet, we've created some delicious meat-free recipes you have to try!
Made using the incredible Meet products, they're high in Iron and vitamin B12  and are calorie-friendly, too.
Souvlaki with Hand-Cut Chips
Serves 1
Calories 579, Protein 40g
 Ingredients
120g Meetco Beef Free Strips

1 pinch Dried Oregano

¼ tsp Paprika

1 Mission Low Carb Wrap 

120g Spud Lite Potato

5ml (1 tsp) Olive Oil

40g Lettuce

40g Tomato

15g Onion

15ml Reduced Sugar Tomato Sauce

15g S&W Vegan Garlic Aioli
Method
Preheat the oven to 200°C. Cut potato into chips, drizzle with olive oil and season with salt & pepper. Bake in the oven for 30 minutes or until golden.

Sprinkle Meet Strips with a pinch of oregano, paprika and salt. Cook in a non-stick pan for 3-4 minutes.

Place wrap on a plate. Layer the sauces, chopped vegetables and Meet strips. Fold the edges of the wrap over the ingredients to enclose.

Serve with hand-cut chips.
TIP:
Steam potato in the microwave prior to cooking for an extra crunchy chip.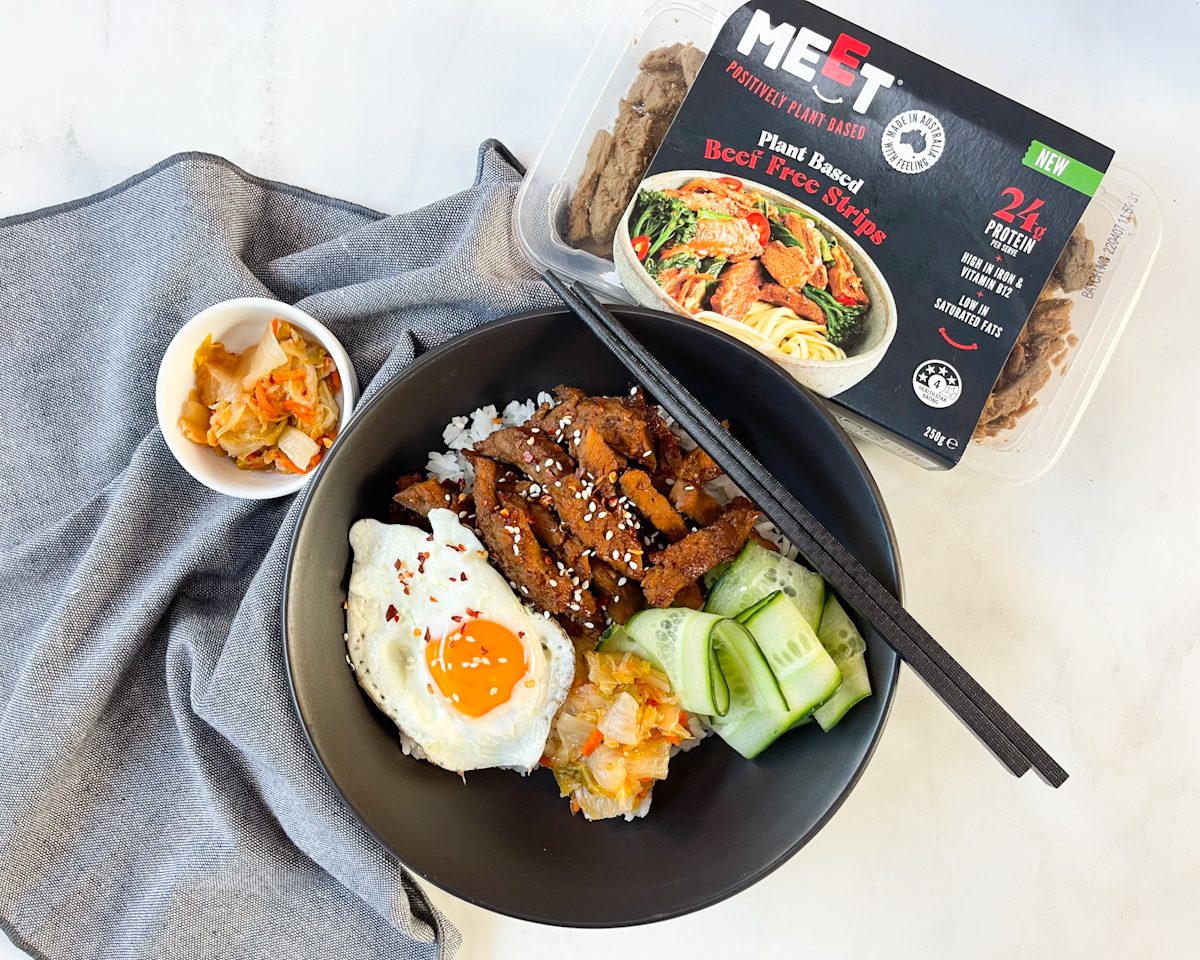 'Beef' Bulgogi
Serves 1
Calories 513, Protein 41g
Ingredients
120g Meetco Beef Free Strips

10ml Soy Sauce

10ml Brown Sugar

3g Sriracha

2g Fresh Ginger

2g Minced Garlic

5ml White Wine Vinegar

5g Spring Onion

1 Cup Sunrice White Rice Quick Cup

50g Kimchi

80g Cucumber

1 Large Egg (50g)
Method
Mix soy sauce, brown sugar, sriracha, grated ginger, garlic and rice wine vinegar in a bowl. Place Meet Beef Free Strips in a bowl and toss to coat. Leave in the fridge for at least half an hour to marinate.

To make the Plant Based Beef Bulgogi, cook marinated Beef Free Strips in a non-stick pan over medium-high heat for 3-4 minutes.

Heat rice as per packet instructions and transfer to a bowl.

Serve the Plant Based Beef Bulgogi with the rice, cucumber ribbons, a fried egg (if listed) and kimchi. Sprinkle with chopped spring onion.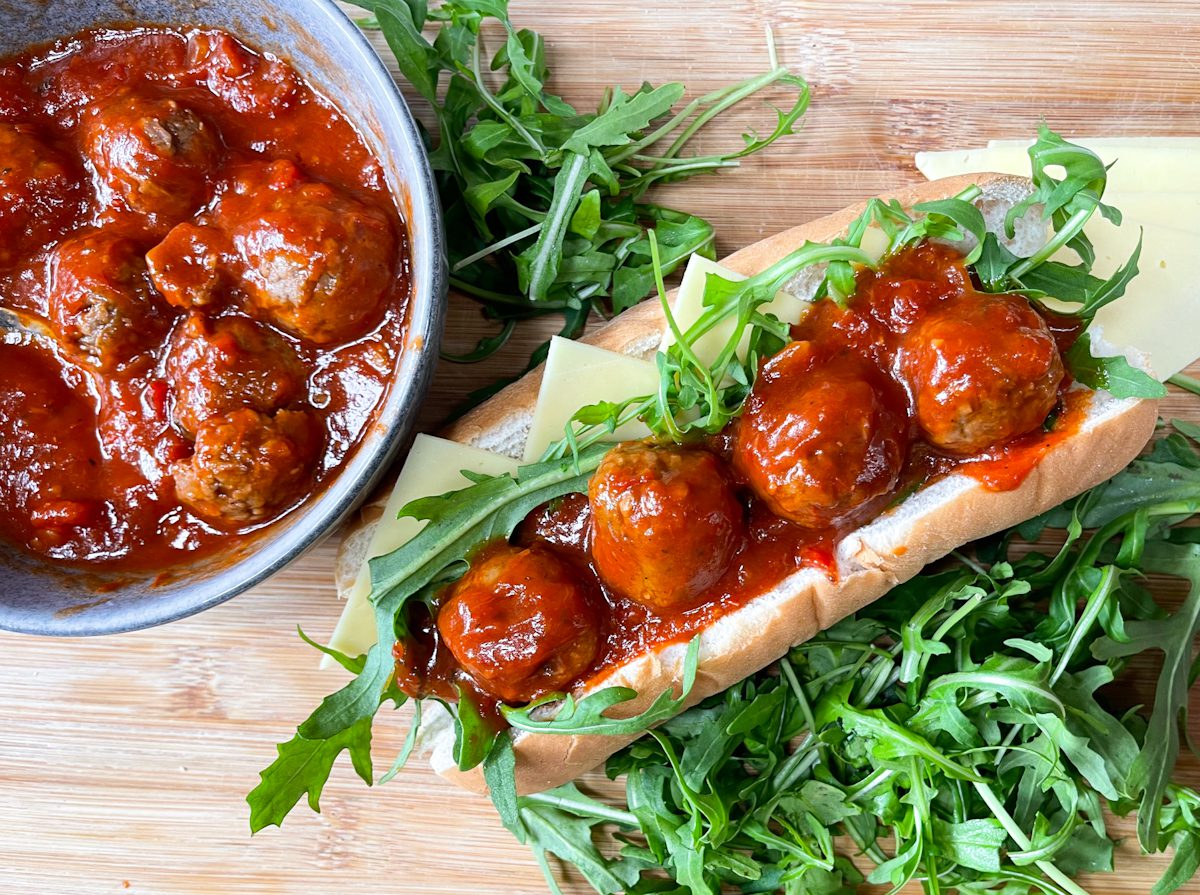 'Meetball' Sub 
Serves 1
Calories 559, Protein 26g
Ingredients
1 x Long Bread Roll

100g Meet Co Plant Based Italian Meetballs

100g Napolitana Pasta Sauce

20g Rocket

1 slice of Dairy Free Cheddar Flavour Slices
Method
Heat sauce and Meetballs over medium heat, until warmed through.

Add rocket to the roll and top with Meetballs, sauce, rocket and cheese.
Meet products are available to purchase from Coles Supermarkets.