A delicious, homemade meal for your significant other doesn't have to jeopardise your health goals!
We've created this calorie-friendly, 3-course Valentine's Day meal to share with your love.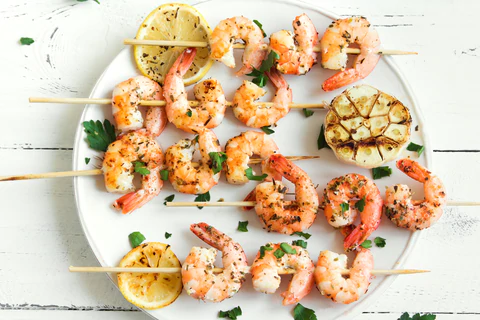 ENTREE – Garlic Prawn Skewers
Calories: 130 per person
Ingredients:
120g prawns (peeled)
5g minced garlic
5g Flora ProActiv Light Margarine
10mL lemon juice
5g fresh parsley

Method:

1. Peel the prawns and add 3-4 prawns per skewer.

2. In a non-stick pan melt the butter and add the garlic. Stir over a medium heat for 1 minute or until fragrant.

3. Add the skewered prawns and cook for around 3-4 minutes of until cooked through.

4. Add the lemon juice and chopped parsley to the pan and mix well ensuring all prawns are covered. Serve.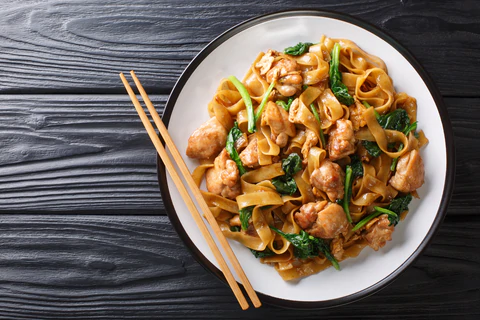 MAIN – Equalution's Pad See Ew
Calories: 406 per person
Ingredients:
120g chicken breast
5g minced garlic
5g white sugar
15mL oyster sauce
10mL soy sauce
10mL white wine vinegar
50g Erawan Brand Rice Stick Noodles
60g bok choy
60g carrot
30g onion
15g spring onion
Method:
1. Prepare noodles as per packet directions. Drain with cold water once cooked to reduce breaking. 
2. Combine oyster sauce, soy sauce, vinegar and sugar in a small bowl. Set aside.
3. Add garlic into a non-stick pan and fry for 30 seconds before adding in the onion and vegetables. Cook for 1 minute. 
4. Add chicken and fry until cooked through.
5. Add green onion and noodles to coat in sauce.
6. Remove from heat and serve.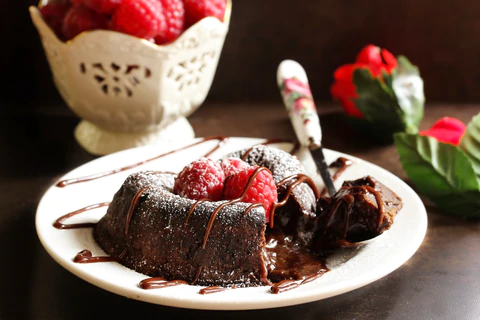 DESSERT – Nutella Melt Pudding
Calories: 235 per person
Ingredients:
1x Avalanche Sugar Free Drinking Chocolate Sachet
10g Vetta Smart Protein Self Raising Flour
5g cocoa powder
5g brown sugar
1x egg white
40mL skim milk
15g Nutella 
30g raspberries


Method:
1. Preheat the oven to 180 degrees.
2. Whisk hot chocolate sachet, flour, cacao, brown sugar, egg white and milk until well combined.
3. Pour half the mixture into a ramekin. Add in the Nutella and pour the other half of the mixture over the top.
4. Bake in oven for approximately 10 minutes (or microwave for 5 minutes) or until fluffy on the outside, gooey on the inside. Serve warm with berries.