Bring on the warmer days ahead and all these delicious treats that come with them – including our 4 favourite healthy summer snacks!
On a weight loss journey, you don't need to give up the foods you love to enjoy the sunny season. We're here to share some healthy summer snacks to satisfy those cravings and ensure you stay on track to reach your weight loss goals.
If you need support and guidance in reaching your body transformation goals, no matter what time of year, we're here to help!
Our personalised service, which includes custom meal plans, 1:1 nutrition coaching and much more, will transform your relationship with food and ensure you achieve sustainable results.
Now, without further ado, these are our favourite calorie-friendly summer snacks…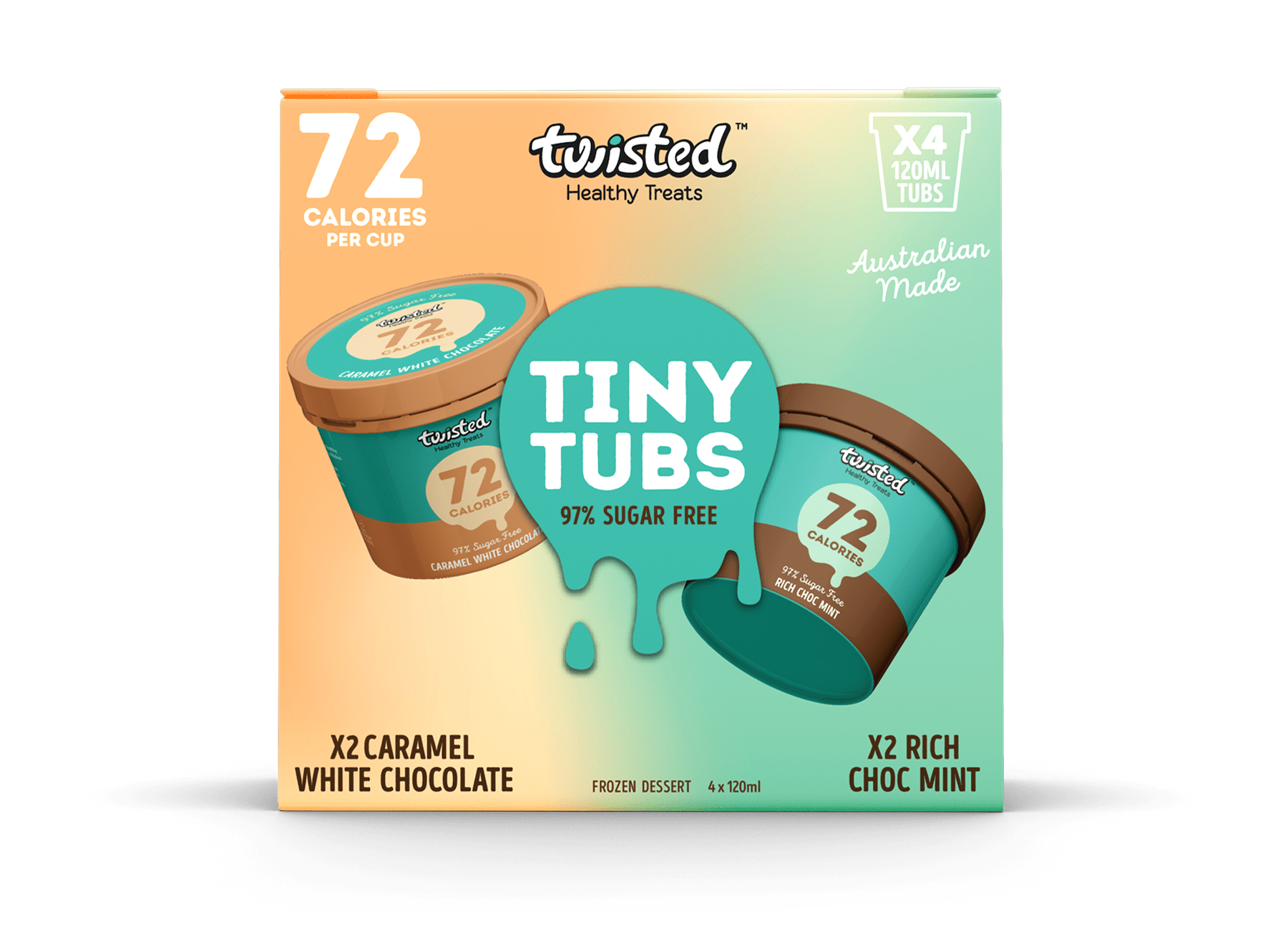 Twisted Healthy Treats Tiny Tubs
The first, and possibly the best, of our 4 favourite healthy summer snacks. These yummy tiny tubs are an easy summer snack because, well, they don't require any prep! Simply grab one from your freezer and you're good to go.
They're 97% sugar-free, only 72 calories per tub and available in two flavours – Caramel White Chocolate and Rich Choc Mint. You can purchase Twisted Healthy Treats Tiny Tubs from Coles and Woolworths nationwide.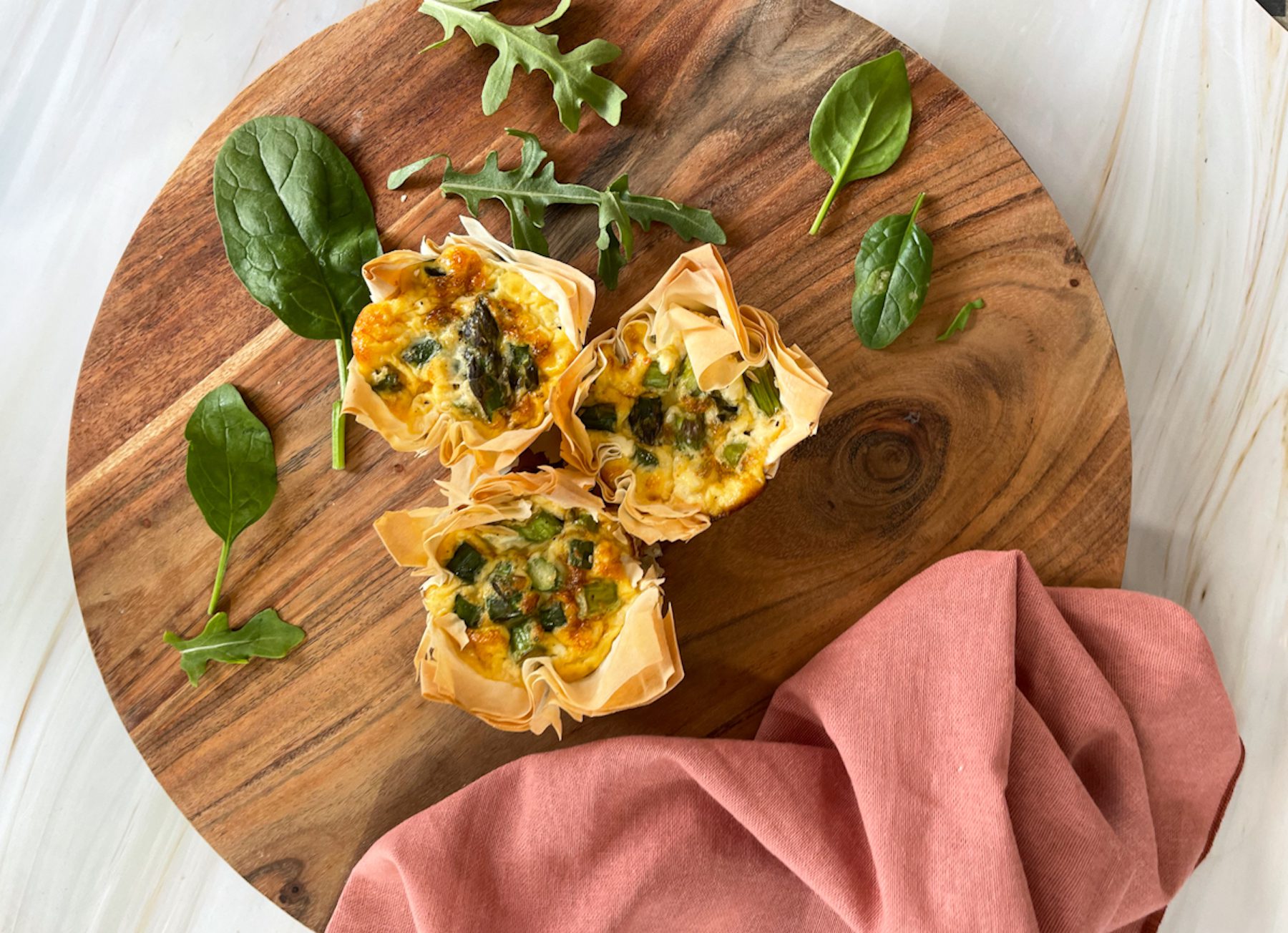 Asparagus & Feta Filo Cups
Makes 2 cups, 193 calories per serve.
Ingredients
20g Filo pastry
40g Asparagus
20g Danish feta cheese
1 Whole egg
20mL Skim milk
5g Minced garlic
Method
Chop asparagus into 2cm pieces. Sauté asparagus and garlic in a non-stick pan over medium heat for 3 minutes, or until soft.
Meanwhile, line a muffin tray with baking paper. Lay a sheet of filo pastry on a flat surface and divide the pastry into individual squares. Layer 3 squares per muffin tin and evenly distribute the asparagus and feta among the filo cups.
Whisk egg and milk together, and divide the mixture among the muffin tins.
Bake for 20-25 minutes or until pastry is golden brown and egg is cooked through. Serve and enjoy warm or chilled!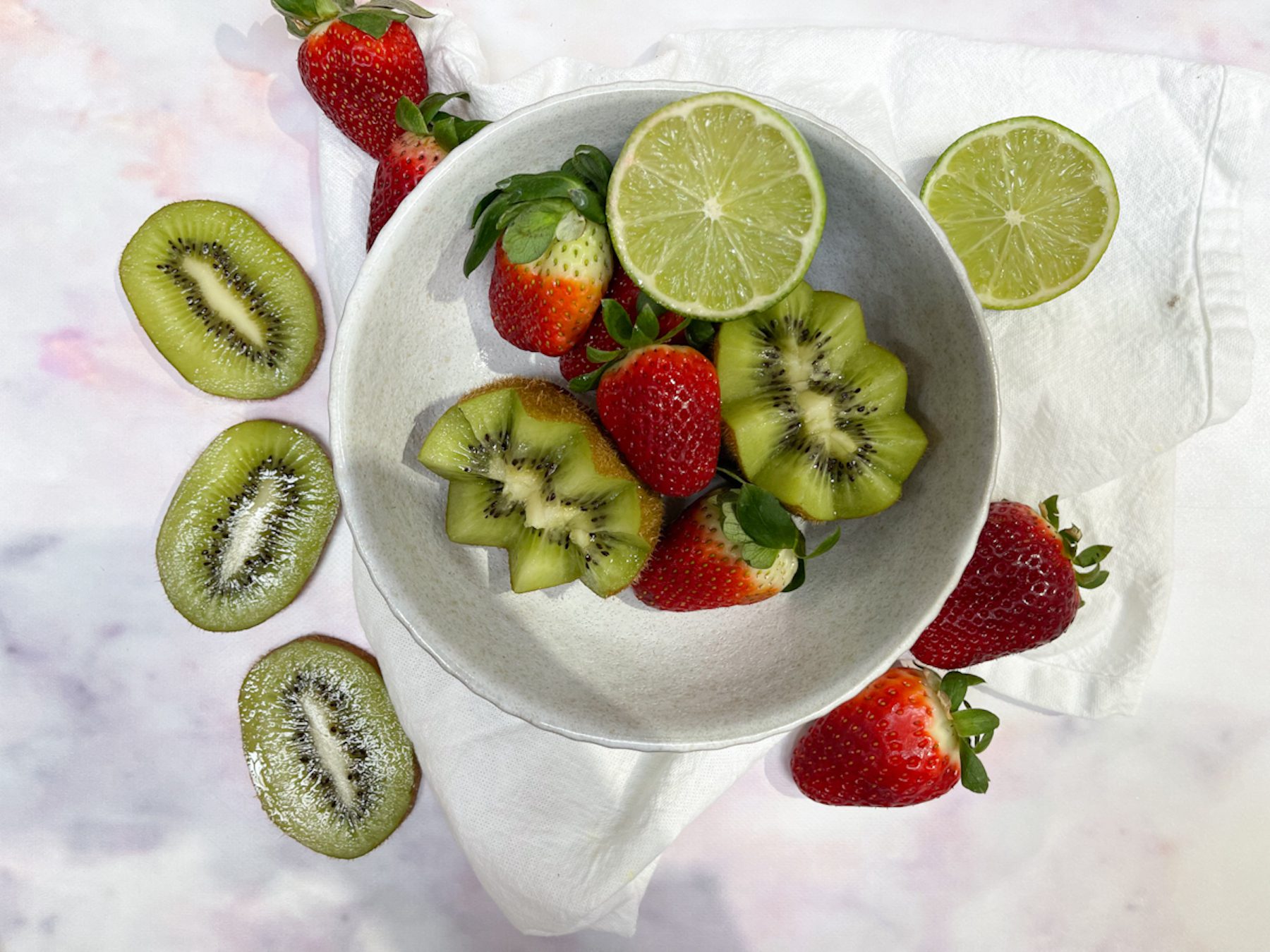 Kiwi, Strawberry & Lime Bowl
Serves 1, 82 calories per serve.
Ingredients
1 Medium kiwi fruit
100g Strawberries
10mL Lime juice
Method
This one's nice and easy, simply dice fruit, place in a bowl and top with lime juice. Zesty and delicious!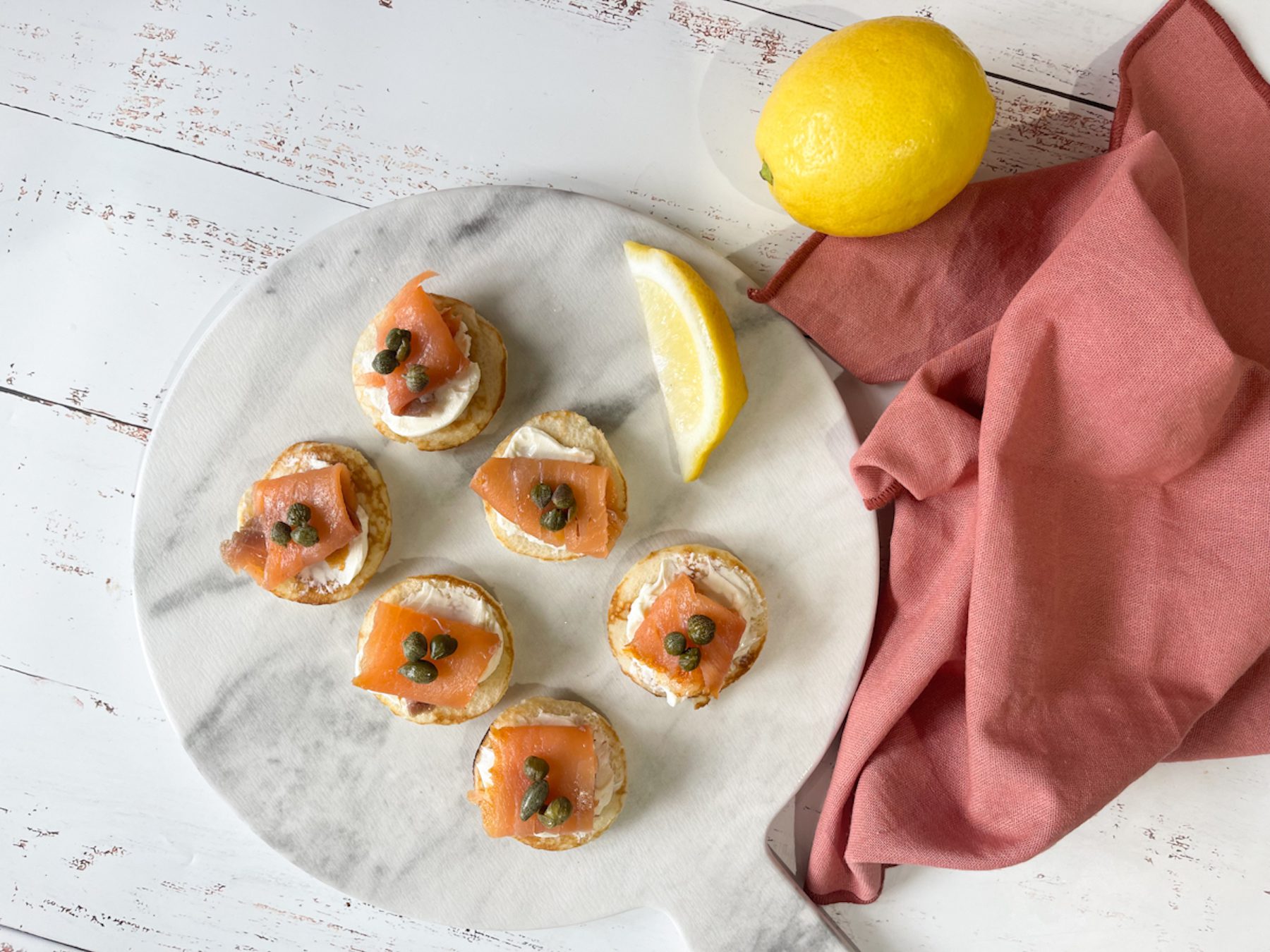 Salmon & Cream Cheese Blinis
Makes 5 blinis, 227 calories.
Ingredients
5 Ocean Blue Mini Blinis
25g Philadelphia Light Cream Cheese
40g Sliced smoked salmon
1 Lemon wedge
10g Sandhurst Capers in Vinegar
Method
Nice and easy! Top blini with cream cheese, smoked salmon, capers and a squeeze of lemon juice and serve.
We hope you try and love our 4 favourite healthy summer snacks! For any more of our delicious, calorie and macro-friendly recipes you can click here.