With our Winter Wellness 8-Week Challenge upon us, we thought we'd take a trip down memory lane to revisit our incredible winners from challenges past.
For these Equalutioners, you'll see it's not just the physical transformation that's important, but the mindset transformation too.
And remember, you too can experience results just like this. Let us show you how.
Click here to learn more about our service and sign up.
Total Mind and Body Challenge Winner
Elissa lost 7.3kg and 23cm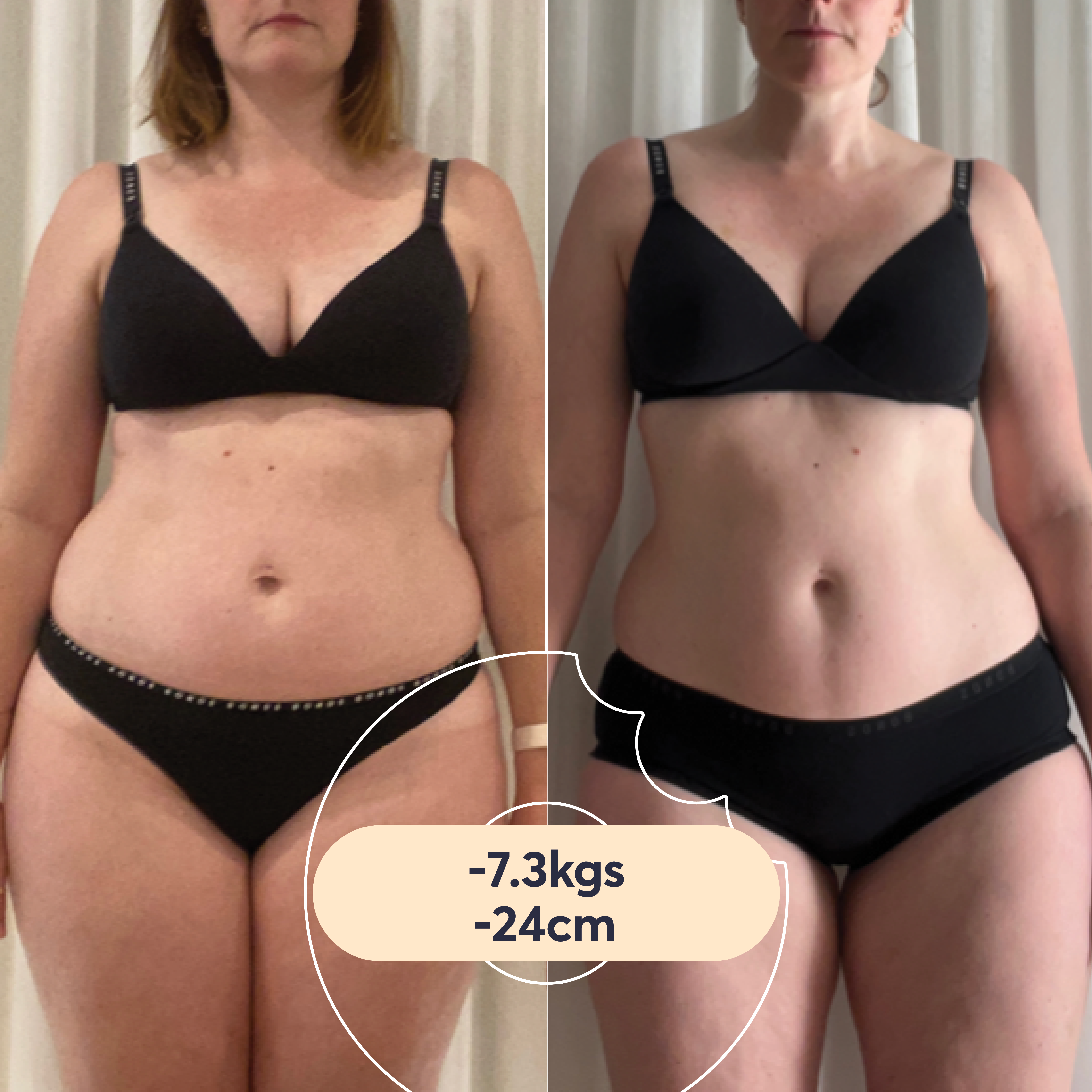 "I can safely say, after just 8 weeks, I have totally changed my relationship and perspective towards food. I am shedding lifelong beliefs around food being either "good or bad" and attitudes of "trying to be healthy this week" only to feel like I had undone all my good work when going out for dinner or eating an ice-cream. I now believe these attitudes towards food are really damaging – and being a mum of 3, in particular to my two eldest girls, I really want to change that narrative, so they don't experience the same issues with food and their weight that I have my whole life.
After trying every "diet" under the sun, I finally found Equalution and I believe it is the most flexible and sustainable way to lose weight. I have been encouraged to still enjoy my obsession with chocolate and ice-cream, not deprive myself from it altogether. The Equalution philosophy just makes sense!
I've now lost 24cms and 7.3kilos! I am finally under 80kgs, somewhere I havent been for a very long time! I can't wait to continue my journey with Equalution and reach my goal weight, while being supported by the excellent coaches and flexible meal plans. In 8 weeks, I have never had the same meal twice – there's is sooo much variety which means I am never bored!
I really wouldn't hesitate to recommend Equalution to anyone."
New Year, New You Challenge Winner
Renee lost 5.6kg and 28cm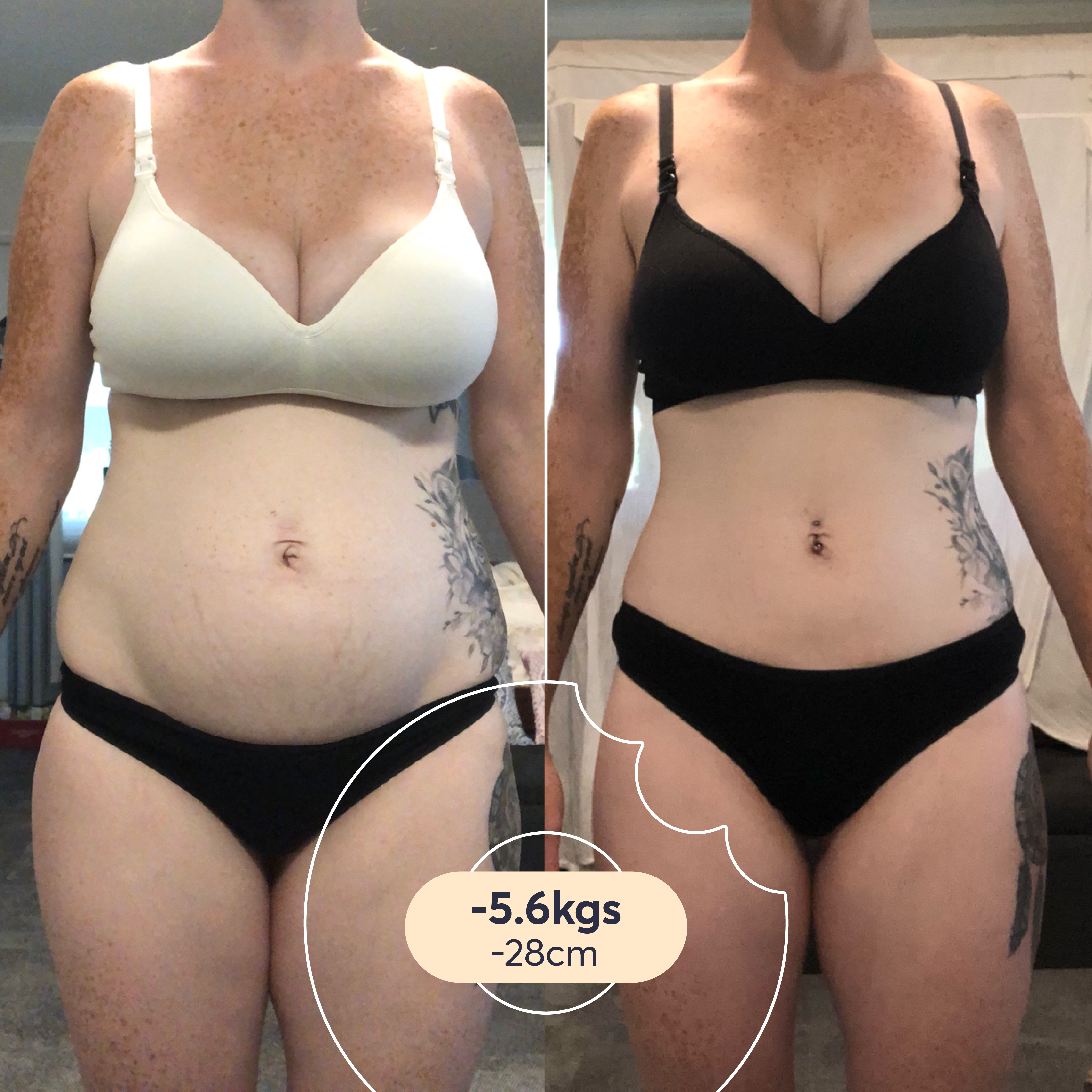 "After my last pregnancy I decided to join Equalution at 3 months postpartum. In the last 8 weeks I have achieved my goal weight. I love the meal plans and recipes Equalution provides, they're delicious! The support from the Equalution team is amazing. You even get your own coach. I've learned to have a good relationship with food and I couldn't be any happier!"
Spring Into Summer Challenge Winner
Eden lost 11.4kgs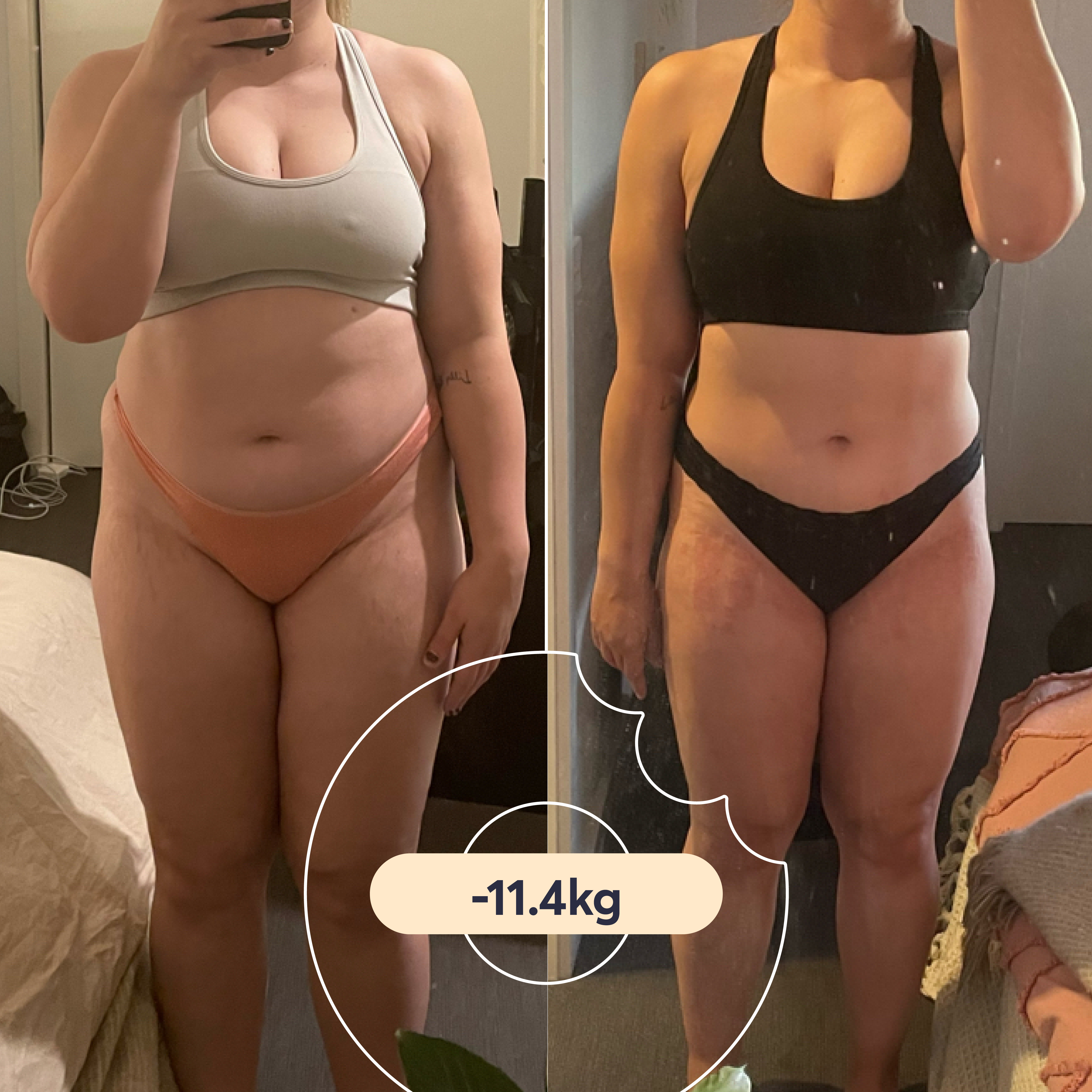 "Equalution has completely changed my relationship with food. Going into the Christmas period I don't have that anxious feeling of, 'what if I overeat and feel all that guilt after'. It's like I've gained that trust back and it's an amazing feeling! The great thing with the app [is] that it gives you so much flexibility. Each week with the new meal plan you can literally request any type of food you would like. The only regret I have is not starting earlier. Honestly, this is the best thing I have done for myself. All I can say is go for it!"
Mitch Orval's 8 Week Challenge Winner
Dylan lost 11kgs and 31.5cm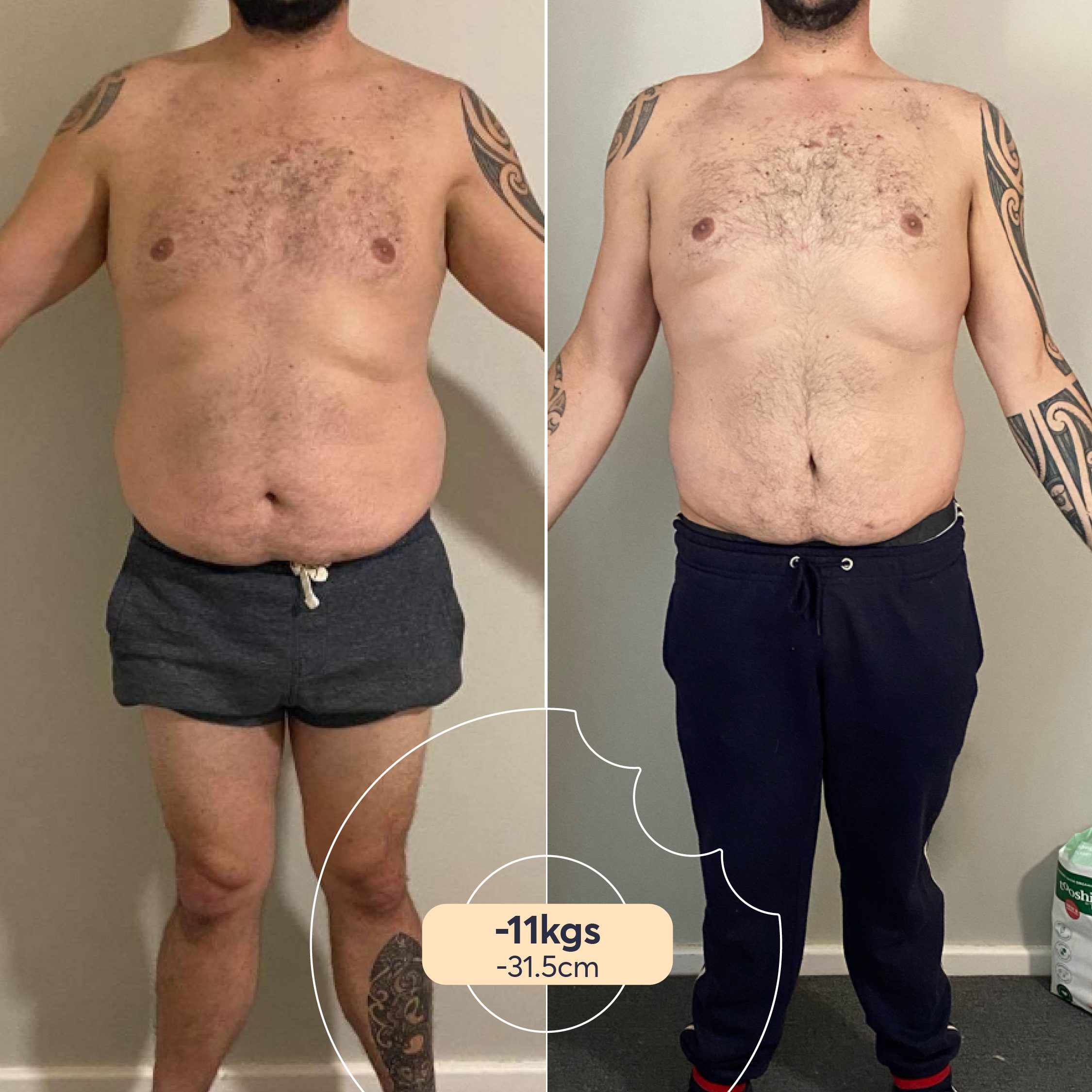 "I've always struggled with my weight and have had an unhealthy relationship with food most of my life. I've tried a lot of unhealthy and unsustainable ways to lose weight like fasting, not eating carbs and under eating which then led to binge eating. It became a vicious cycle of losing weight to then put it back on.
I was surprised to learn [using Equalution] that I should be eating 3100 calories to lose weight! I couldn't believe the amount of food that was on my weekly meal plans.
The weight started falling off straight away. This really then gave me the motivation to get back into the gym, where I went a few days a week while doing the challenge.
If you're sitting on the fence about doing Equalution, don't! It is so worth the money to have the hard work of creating versatile meals done for you, plus always having a virtual coach to message if you need anything."
March with Confidence Challenge Winner
Alicia lost 6.1kgs and 30.5cm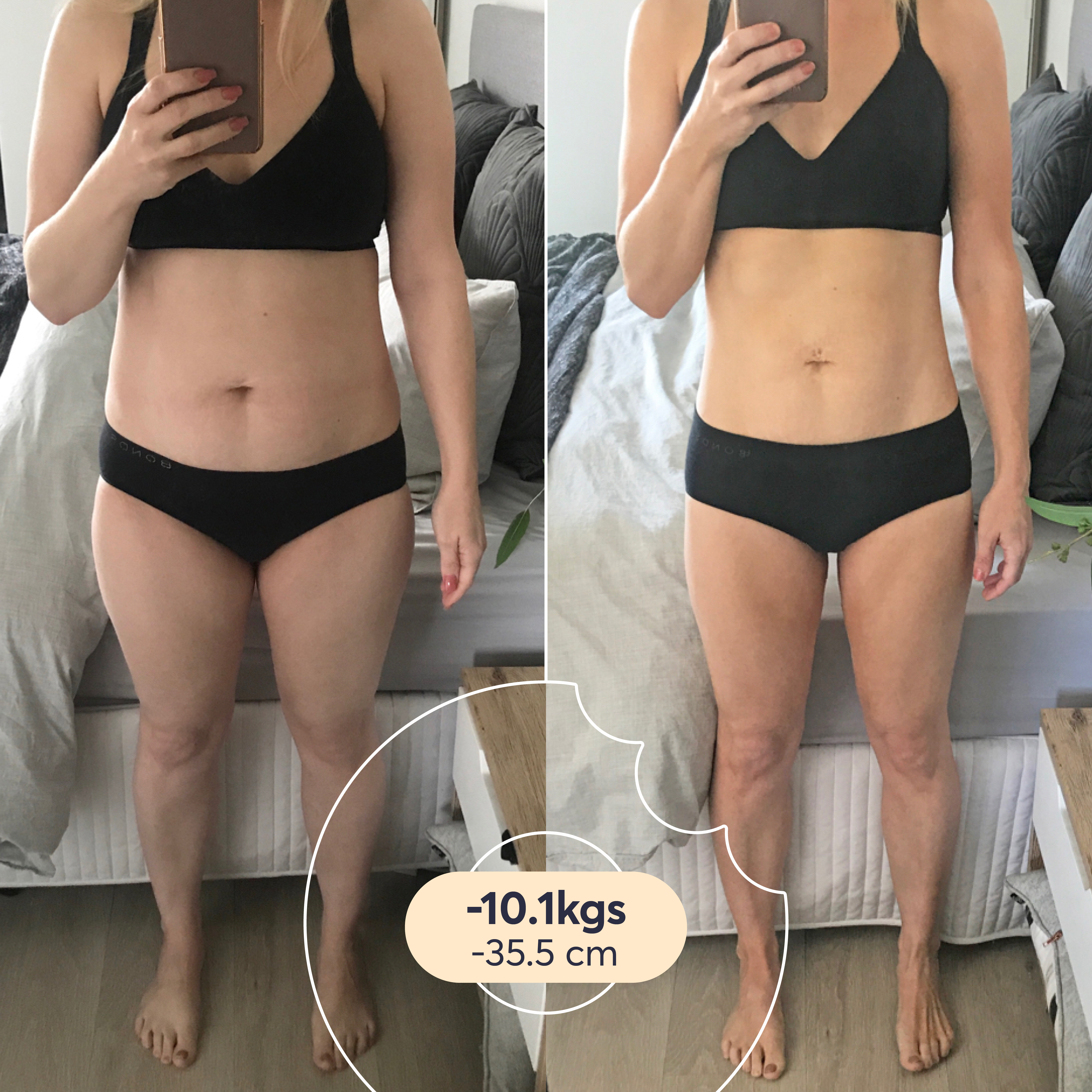 "I'm so proud, Equalution has been the BEST thing I have ever done for myself and I recommend it to everyone. All the girls I have dealt with from start to finish have been amazing and so encouraging. I am so excited to do another 8 weeks."
So what are you waiting for? Join our latest Winter Wellness 8 Week Challenge HERE.