Who doesn't love a toastie for breaky, a sandwich for lunch, or a loaded slice of toast for an energising pick-me-up snack? While these sound delicious, sometimes bread can be too heavy or energy-dense to align with our health goals. Other times, you might want something a little fresher, different, or with a bunch of additional nutrients and health benefits to elevate your meal or snack. For some, bread might not sit well in your stomach, or you might experience an intolerance or allergy to bread or gluten. 
Whatever the reason, if you're looking to switch things up, we've come up with our favourite alternatives to bread for you to incorporate into your meals – whether you want to elevate your nutrient content, cut the calories, or find something more tolerable for your digestive system and stomach. Give them a go!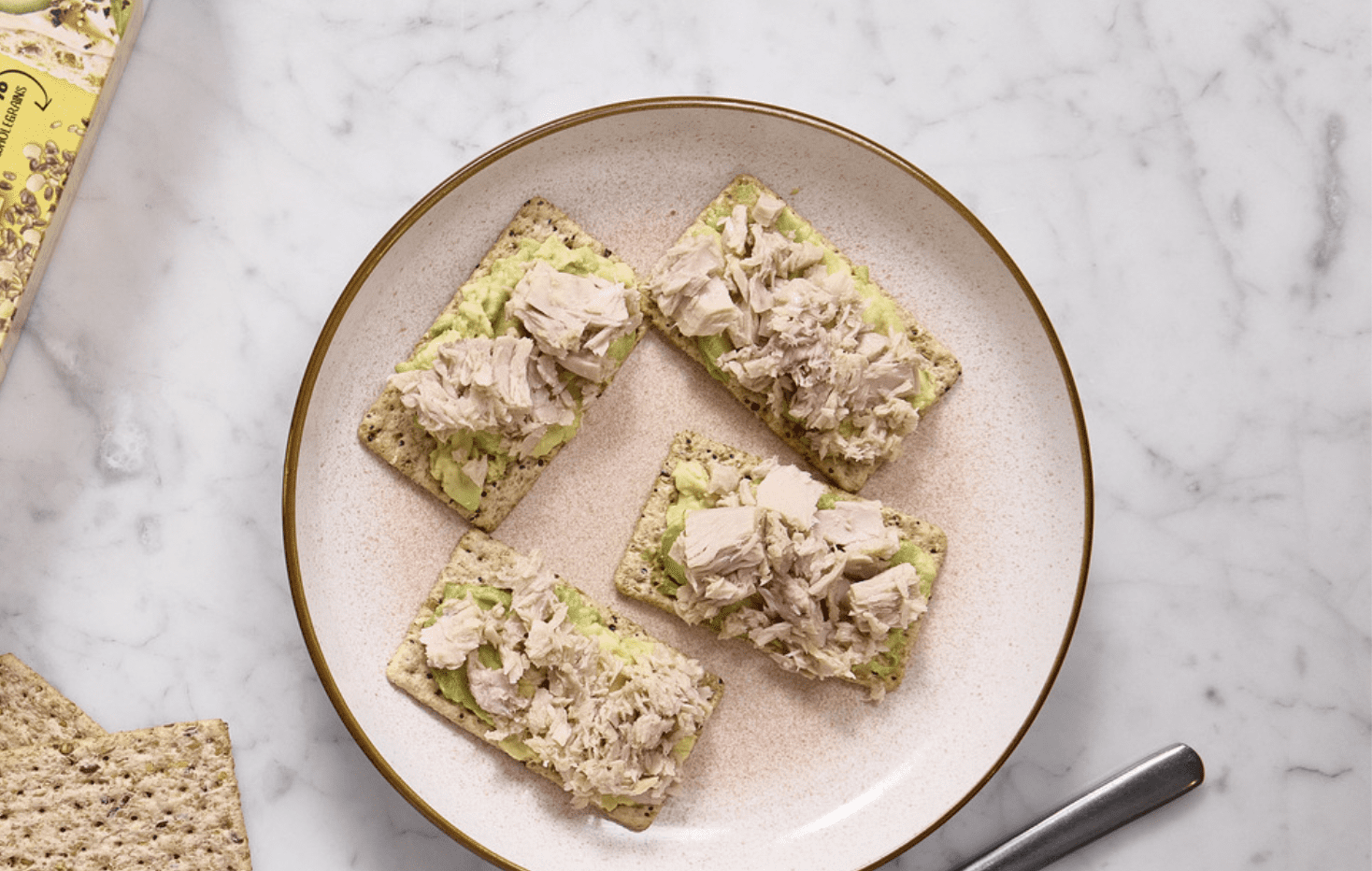 Vita-Weats are made from 100% wholegrains, making them an exceptional source of fibre to support digestive system function, energy production, and gut health! A super healthy alternative to bread, they come in a bunch of different flavour varieties including 9 Grains, Original, Sesame, Pumpkin Seed & Grains, and Soy & Linseed, all of which are plant-based and completely natural.
Instead of opting for processed or refined breads, Vita-Weats offer your good gut bacteria a source of fibre and fuel to promote their growth and support your gut and immune function, as well as your cognitive function and mood. They also contain Vitamin B3 to help your body break the Vita-Weats down and use them as an accessible source of energy.
Plus, you can say goodbye to soggy sandwiches and embrace the perfect crunchy base to load up with all your favourite toppings and enjoy for a super easy and quick lunch or a pick-me-up afternoon snack. We love topping them with tuna and smashed avocado, vegemite or peanut butter, roast pumpkin and avocado, or hummus and cucumber, but the options really are endless.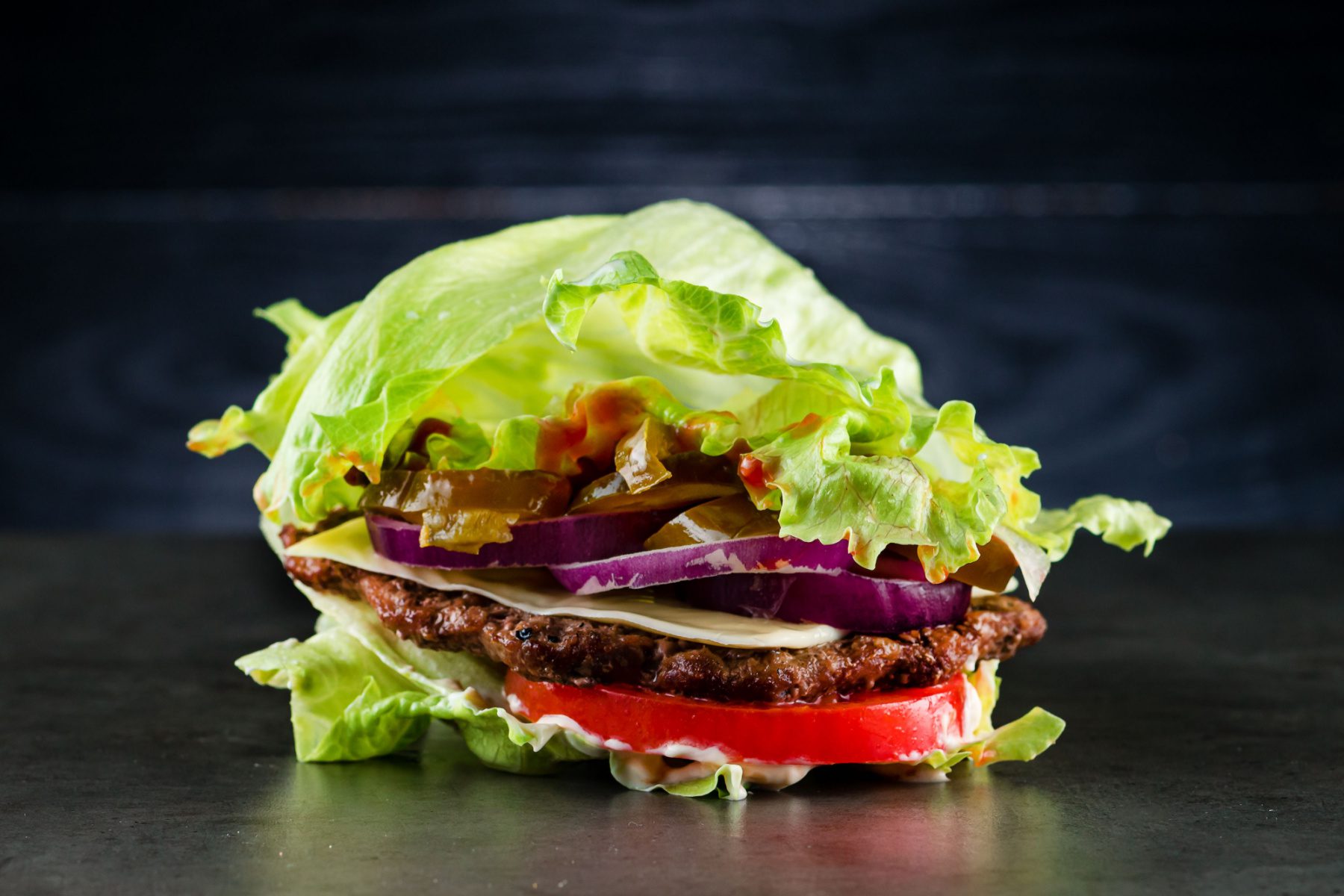 Iceberg Lettuce.
In the mood for a burger without the bun? Why not switch out the often sugary brioche bun for an iceberg lettuce "bun" instead?! Not only are you saving an abundance of calories and sugar, you're also completely changing the way you enjoy your burgers. Instead of a burger made of 70% bread, 30% toppings, now it becomes all about what's on the inside – so you can load up your burgers with all the goodness! We love focusing on lean proteins such as beef or chicken, topping it with plenty of veggies including tomatoes, beetroot and (dare we say) pineapple, and finishing off with a source of healthy fat, with avocado being our number one pick!
Now, instead of being bogged down by the bread, you have all the more freedom to elevate your burger toppings, maximise the flavour and freshness of your meal, and avoid the blood sugar spike and crash associated with sugary, refined burger buns.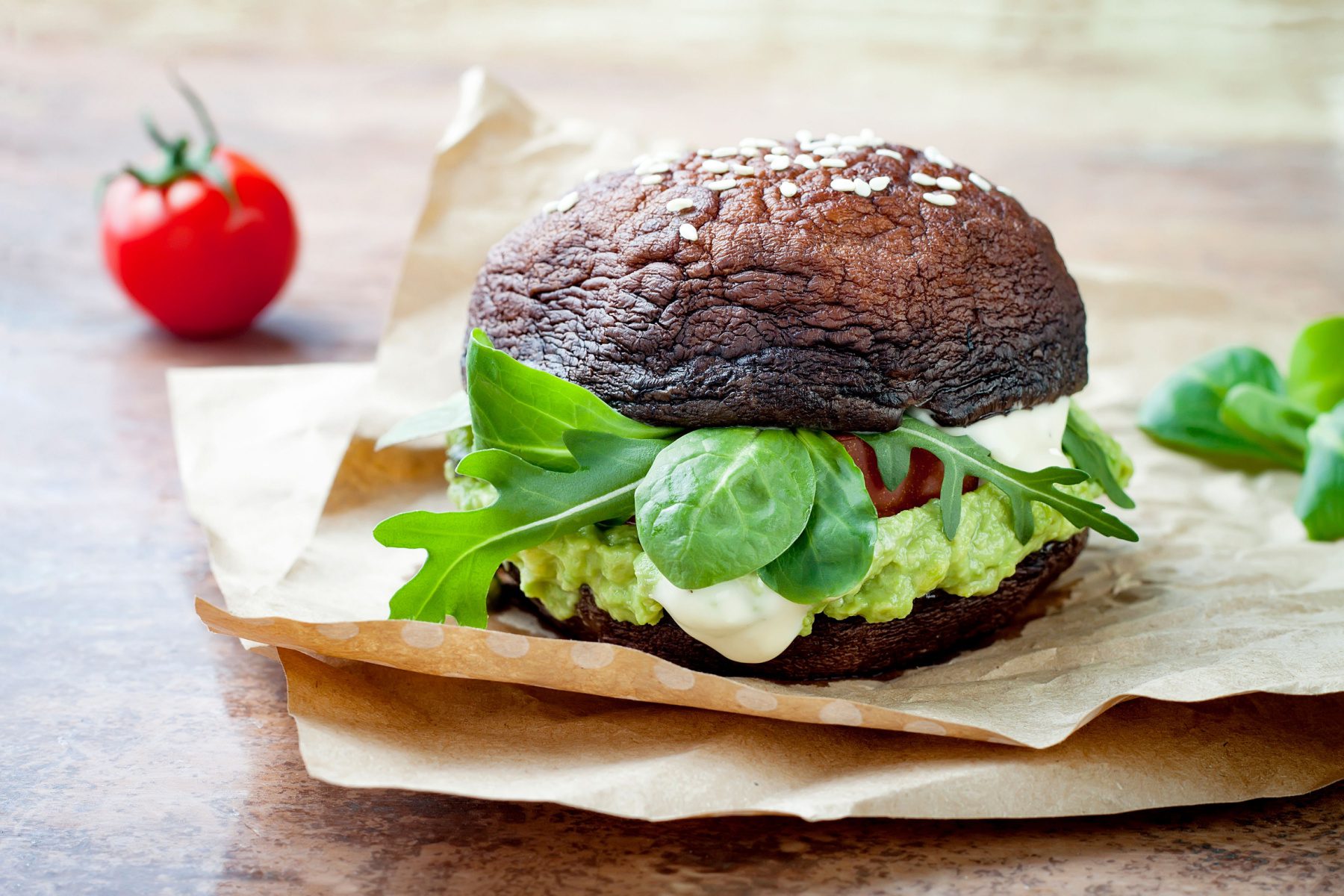 Portobello Mushrooms.
While we love a sandwich, sometimes we're just not in the mood for all the doughy, heavy bread that's simply there to hold in all the good stuff. We've been experimenting with using big portobello mushrooms in place of bread, to bring additional nutrients (and deliciousness!) to the humble sandwich. 
Instead of using bread as the base for your sandwich, stuff two portobello mushrooms with whatever ingredients you love – whether it's chicken, tempeh, eggs, veggies, you name it. Not only are the mushrooms an extra serving of veg you're packing in subconsciously, they're also one of the richest food sources of vitamin D, and have been shown to help support immune system function, lower cholesterol levels and protect heart health, as well as providing a great source of prebiotics for your gut microbiome!
That's a whole lot of added benefit simply from switching out your bread for portobello mushrooms… Bonus tip: adding pesto and feta to whatever combination of toppings your loving pairs perfectly with the mushies – give it a try and see for yourself!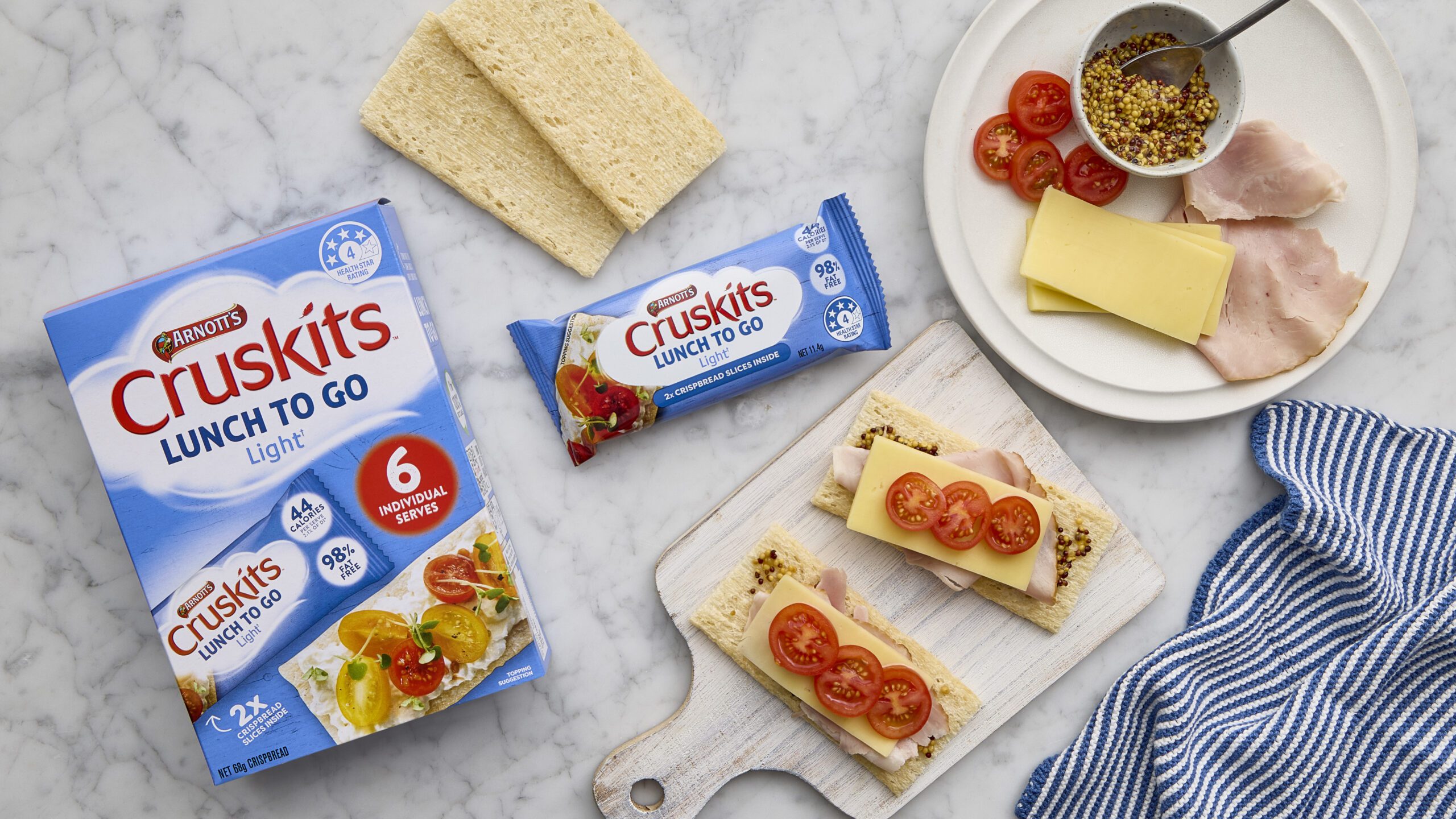 Cruskits are the perfect alternative to bread if you're looking for something a little lighter, healthier and crispier! Available in Original, Rye, Corn, Light, Rice and Sweet Potato varieties, they're all between 45 and 55 calories per serve, making them a much less energy-dense option than bread! Plus, they're puffed and toasted to keep them low-calorie, leaving you plenty of room to load them up with all your favourite nutritious and delicious toppings!
We're big fans of the crispness they bring to a sandwich or snack instead of regular bread, bringing a whole new eating experience to the table. Plus, the Rice and Corn varieties are both FODMAP-free, making them an excellent option for anyone struggling with intolerances or FODMAP allergies.
We love topping Cruskits with avocado and feta, tomato and cheese, chicken and pesto, or peanut butter and jam if you're looking for something a little sweeter. They're a low-calorie, crispy and crunchy alternative to bread, and we're huge fans!
Plant-based diets have been shown to have mental health benefits, as well as physical health ones. Research shows plant-based eating can slow age-related cognitive decline, as well as diseases like Alzheimers and dementia. In fact, a study found that eating just 100 g extra of fruit and veg daily (roughly half a cup) saw a 13% decrease in the risk of cognitive impairment and dementia.
This is largely owing to the fact that fruits and veggies are rich sources of polyphenols, a type of antioxidant which protects the body against oxidative stress and cell damage, and has strong cognitive benefits.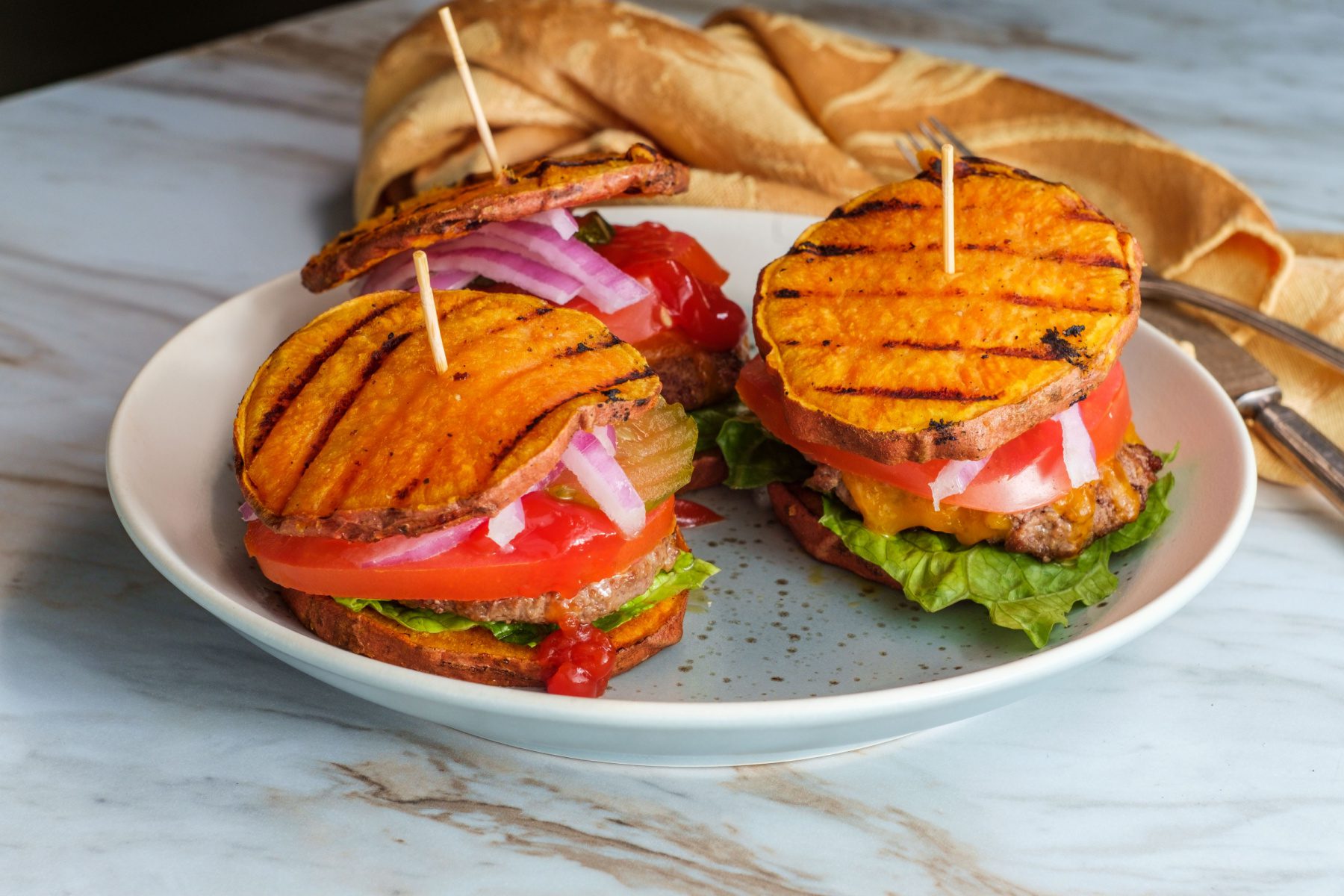 Sweet Potato Slices.
Do you love a slider or mini burger? Us too, which is how we came across the idea of using sweet potato slices in place of mini burger buns if you're looking for a bread alternative!
Slicing up a sweet potato (leaving the skin on for extra fibre!) is an excellent option if you're looking to swap out bread, as it provides an excellent source of Vitamin A (which is excellent for your vision and immune function), antioxidants, resistant starch, and gives your body lasting energy to fuel you for the hours ahead. While you're still supplying your body with a source of carbohydrate, which is converted into glucose (the brain's preferred source of energy) you're opting for complex carbohydrates instead of refined carbs like those found in white bread. This means you won't experience the same sharp spike and crash in blood sugar levels and insulin production associated with refined carbs, so your energy production will be stable and long-lasting and you'll feel fuller for longer.
There you have it, five nutritious and delicious alternatives to bread to try out next time you go to make a sandwich, toastie, burger or roll! While bread is perfectly okay to include as part of a balanced diet, these options offer additional nutrients and vitamins and most of them are lower in calories than bread is, leaving you free to load them up with all your favourites and hero the toppings instead of being bogged down by the bread! Enjoy!