So you know how we're the body transformation experts? Well we didn't get that title from not knowing how to accelerate our clients to their goals.
How do we do it?
Well, you'll be pleased to know that there's no one size fits all approach to reaching your goals.
What this means is on an individual basis your personal data and body's needs are integral in calculating your overall calorie, protein, carb and fat needs of which we use foods of your preference to meet these.
As you know, with Equalution we have our own calorie tracking tool in the Equalution App allowing you to use foods of your choice to meet these daily targets we set daily.
When it comes to the delicious meal plan you get weekly, what is the perfect meal plan? The perfect meal plan differs person to person because essentially we take the foods YOU love and fit these to your calorie and macronutrient targets we calculate.
If though, we were to share the secret sauce ingredients in creating the perfect meal plan let's chat our top three tips in making a scrumptious Equalution approved meal plan!
Sample meal plan
Breakfast Bacon & Egg Muffin  1x Whole Egg Don Rindless Bacon 40g 1x Tip Top Wholemeal Muffin Fountain No Sugar Added Sauce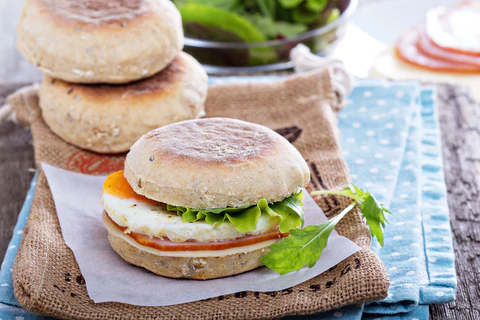 AM Snack Yoghurt & Fruit 1x Danone YoPro Yoghurt 1x Apple
Lunch Morrocan Chicken Pita Chicken Breast (weighed raw): 120 grams MasterFoods Moroccan Seasoning: 5 grams Lettuce: 30 grams Tomato: 30 grams Onion: 15 grams Capsicum: 30 grams Cucumber: 30 grams Chris' Tzatziki: 30 grams
PM Snack Tuna & Philly on Rice Cakes 1x Sirena Lite Tuna in Oil Philadelphia Extra Light Cream Cheese 40g Rocket 20g Tomato 80g 3x Corn Thins Nandos Perinaise
Dinner Steak & Chips Extra Lean Rump Steak 180g McCain Healthy Choice Chips 180g Green Beans 100g
Dessert 1x Magnum Classic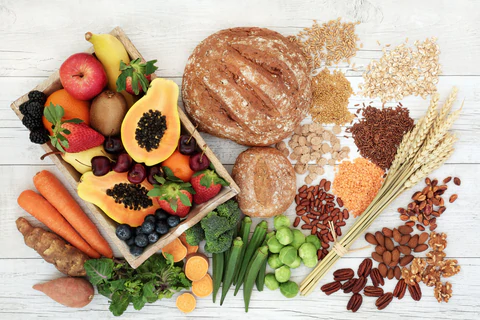 Tip 1. Include a protein source in every meal to ensure satiety and meeting your protein target.
Tip 2. Hit your fiber and micronutrient goals through the inclusion of whole food – 80% wholesome and nutritious foods – fruit, vegetables, wholegrains etc.
Tip 3. Have a treat when you feel like it to ensure long term adherence, satisfaction and sustainability in your diet.
Love the look of this delicious meal plan and want to make it your own? In this delicious style we can tailor to you! Equalution is your pocket nutrition coach, we calculate your body's daily target goals and use foods of your preference to meet these in a customise nutrition plan.