As an Equalution special, this weekend we are sharing our teams favourite macro friendly, quick and easy recipes. If you're struggling to think of ideas and want to minimise your trips to the supermarket. Here are some super delicious recipes below:
Spaghetti Bolognese
Extra Lean 95% Fat Free Beef Mince (weighed raw): 120 grams
Val Verde Passata Sauce : 100 grams
Minced Garlic: 5 grams
Onion: 30 grams
Zucchini: 40 grams
Grated Carrot: 50 grams
Vetta Smart Pasta Fibre Spaghetti (weighed dry): 70 grams
Fresh Basil: 5 grams
Perfect Italiano Shaved Parmesan: 5 grams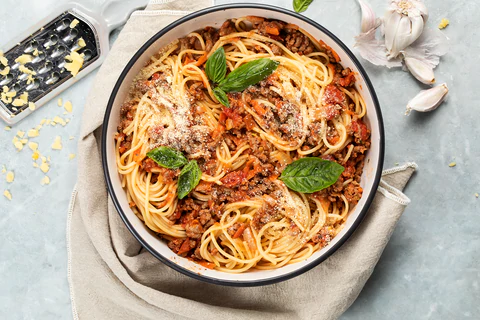 Chicken Fried Rice
Chicken Breast (weighed raw): 120 grams
1 x Whole Egg
Maggi Oyster Sauce: 15 mL
Soy Sauce: 15 grams
Carrot: 50 grams
Spring Onion: 15 grams
Birds Eye Frozen Peas & Corn: 80 grams
1 x Sunrice White Rice Quick Cup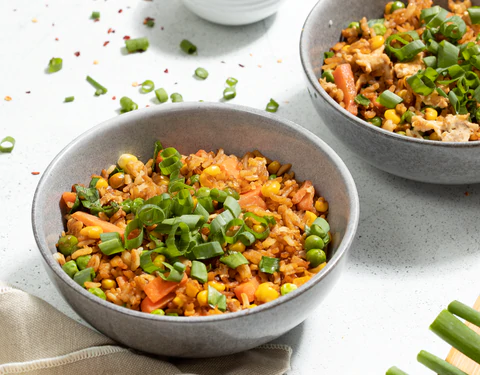 Homemade Nutella Crepe
Plain White Flour: 15 grams
1 x Whole Egg
Queen Natural Vanilla Extract: 5 mL
Unsweetened Almond Milk: 80 mL
Nutella: 20 grams
Strawberries: 100 grams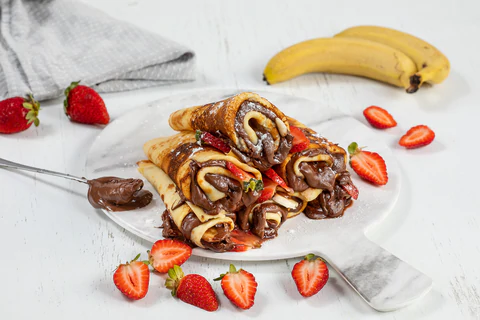 For more inspiration head to our 
tiktok
.