After another year of predominantly at-home workouts (thanks COVID!), we can't wait to try out all the new, trending workouts set to take 2022 by storm.
Here are five of our faves…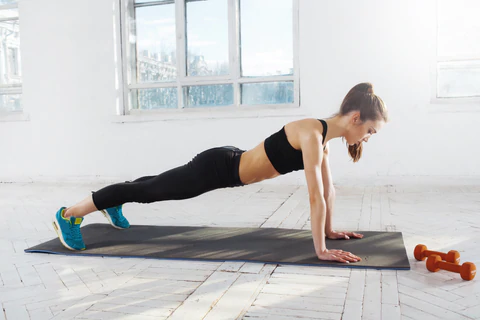 Micro workouts
Those hour-long workouts could well and truly be a thing of the past come the new year, with people now trading them in for shorter, but still effective, workout 'bursts'. That could be a 10 to 15 minute HIIT session, or even a 5 minute yoga stretch.
"Micro workouts exploded onto the scene over the past year, as many of us battled increased inactivity due to lockdowns, shifting schedules and sedentary lifestyles," says Australian Institute of Fitness (AIF) General Manager of Training, Brodie Hicks.
"These short, high-intensity workouts are a great way to disrupt your regular routine and combat the health hazard of prolonged stillness."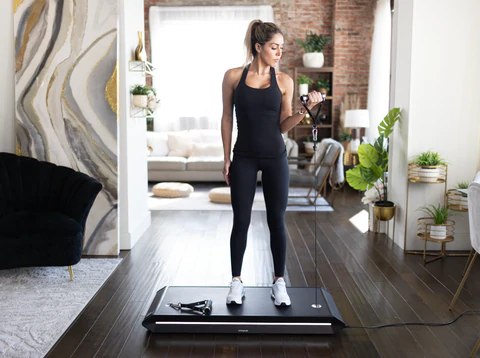 Smart gyms
Despite lockdown being behind us – and let's hope it says that way! – a lot of people are still favouring at-home workouts, especially those including smart gym equipment.
With the rest of our home gadgets being so advanced (you can literally talk to your light bulbs at this point!) it made sense that home gym equipment was to follow.
There's also more to expect than just the already popular, and pretty damn impressive, Peloton exercise bikes and NordicTrack's extensive selection of treadmills, ellipticals, rowers and exercise bikes.
Vitruvian Trainer+ (pictured above) is one of the newer smart-products in the fitness space. This base plate can generate resistance from 0kg to 200kg, which you can lift, lunge, press and more with the strap attachments that connect to either end. It also adapts to your strength levels whilst you're using it, noticing if you're too tired for example, adjusting the weight to avoid injury.
Then there's smart mirrors. Yep, these guys look like a normal mirror at first glance, but they have the ability to transform into a screen for your very own interactive workout. For example, on the Echelon Reflect you can do a yoga, strength or cardio session with your virtual trainer. Very cool!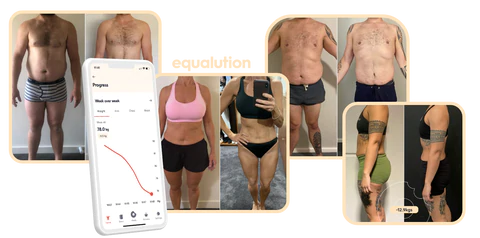 Equalution's 8-week challenge
Here at EQ, we're passionate about transforming bodies and minds with our holistic, 80/20 approach to eating. You shouldn't have to deprive yourself to feel like the best version of you!
With our New Year New You 8-week Challenge kicking off on January 17, we're offering you an epic, early-access 25% OFF! Use the code: NEWYOU25.
You can either kick start your Equalution journey now or opt to hold your spot in the challenge and start on the 17th of January instead. It's totally your choice!
Our 8 week challenge includes:
Custom daily meal plan each week, with calorie and macro goals calculated just for YOU.
1:1 check-ins and ongoing support with your very own nutrition coach.
Access to our Equalution App, featuring a food diary, water tracker, grocery list and coach chat function.
Entry to the exclusive Equalution Facebook community where you can share progress, tips, recipes and more.
The chance to win $5000 if you take out the top spot, or be one of three runners up to score 2 months of Equalution, free!
Are you ready to transform your body and mind? Join now!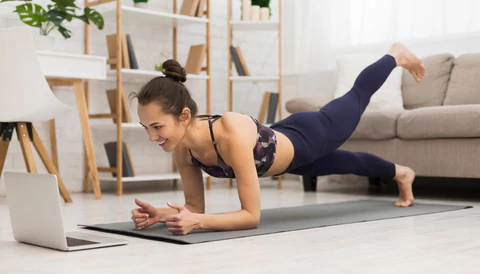 Hybrid gym memberships
Another result of COVID lockdowns, gyms had to quickly transition from being a solely in-person service, to online. And while lockdowns have lifted now, touch wood, it's pretty obvious that members are still enjoying having the hybrid option of both visiting their gym and taking part in their classes from home. This shift to suit the varying schedules of their members is going to no doubt be on the up in 2022!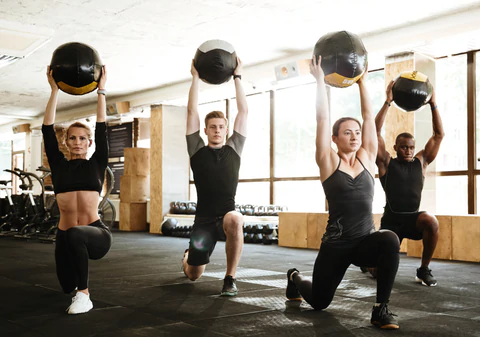 HIRT training
Ah yes, we all know our old friend (or should we say foe?) HIIT – High Intensity Interval Training!
Now that way of training has had a bit of a facelift, with the introduction of HIRT – High Intensity Resistance Training – which we'll be seeing a lot more over the course of 2022.
"HIRT brings strength training into HIIT, slowing things down and giving participants the ability to put more intention behind their movement," says AIF's Head of Compliance and Training, Kate Kraschnefski.
"Form and strength become the focus while still achieving a solid calorie burn."