What would the world be without Nutella?
This delicious spread is definitely a pantry staple in our eyes and we wanted to share some mouth-watering and low-calorie recipes with you in honour of World Nutella Day!
If you want to learn how you can incorporate your favourite treats, like Nutella, into your daily meals and still achieve your health goals, sign up to our personalised nutrition program and we can show you how.
More information on our subscriptions here.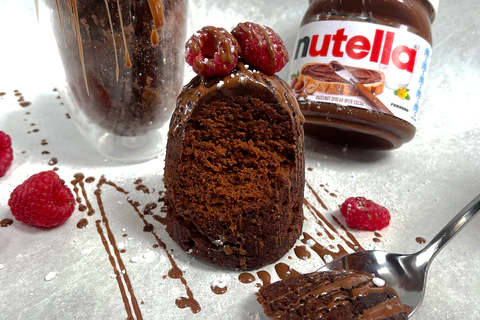 3-Ingredient Nutella Mug Cake
Calories: 335 Protein: 12g Fat: 18g Carbs: 31g 
40g Nutella
1 whole egg
15g Vetta Smart Protein Self-Raising Flour
Method:
1. In a small bowl, whisk the egg for around 1 minute.
2. Add the Nutella to the bowl and mix until well combined.
3. Add the flour and continue to mix ensuring there are no lumps.
4. Pour into a mug of choice and microwave for around 1 minute.
5. Enjoy warm and if desired serve with ice-cream/whipped cream/drizzle of Nutella or fruit of choice.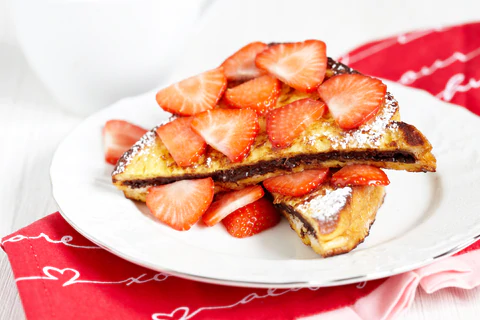 Nutella French Toast
Calories: 315 Protein: 13g Fat: 11g Carbs: 37g  
2 x Buttercup Country Split Bread slices
1 x whole egg
5ml vanilla essence
40ml unsweetened almond milk
15g Nutella
80g strawberries
15ml Queen Sugar Free Maple Flavoured Syrup
Method:
1. Whisk egg, milk and vanilla together in a bowl until well combined.
2. Dip both pieces of bread into the raw egg mixture until each piece has soaked up the mixture and is covered. 
3. Transfer pieces of bread to a non-stick pan then cook over a medium heat for about 3 minutes on each side. 
4. Remove from heat once eggs have cooked and bread is golden brown and add your Nutella and strawberries.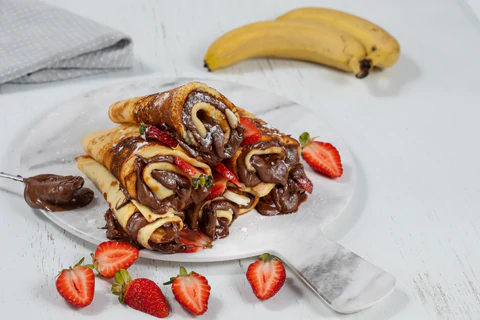 Nutella & Banana Crepes
Calories: 232 Protein: 12g Fat: 8g Carbs: 27g 
10g Nutella 
12g Vetta Smart Protein Plain Flour
60mL skim milk
3mL Queen Natural Vanilla Extract
1 whole egg
40g banana
Method
1. Combine flour, milk, vanilla and egg in a bowl. Whisk using an electric mixer until smooth. You can use a whisk if you don't have access to an electric mixer, but ensure your batter is super smooth with no lumps.
2. Heat a non-stick pan over a low heat. Make sure it is a newer non-stick pan as a pan that has lost it's non-stick properties won't work! 
3. Pour the batter into the centre of the non-stick pan and rotate pan to spread batter as thinly as possible.
4. Flip and cook until both sounds are browned. Remove from heat and serve warm with Nutella and banana.
Don't forget to tag us in your recreations on Instagram and Facebook @equalution!