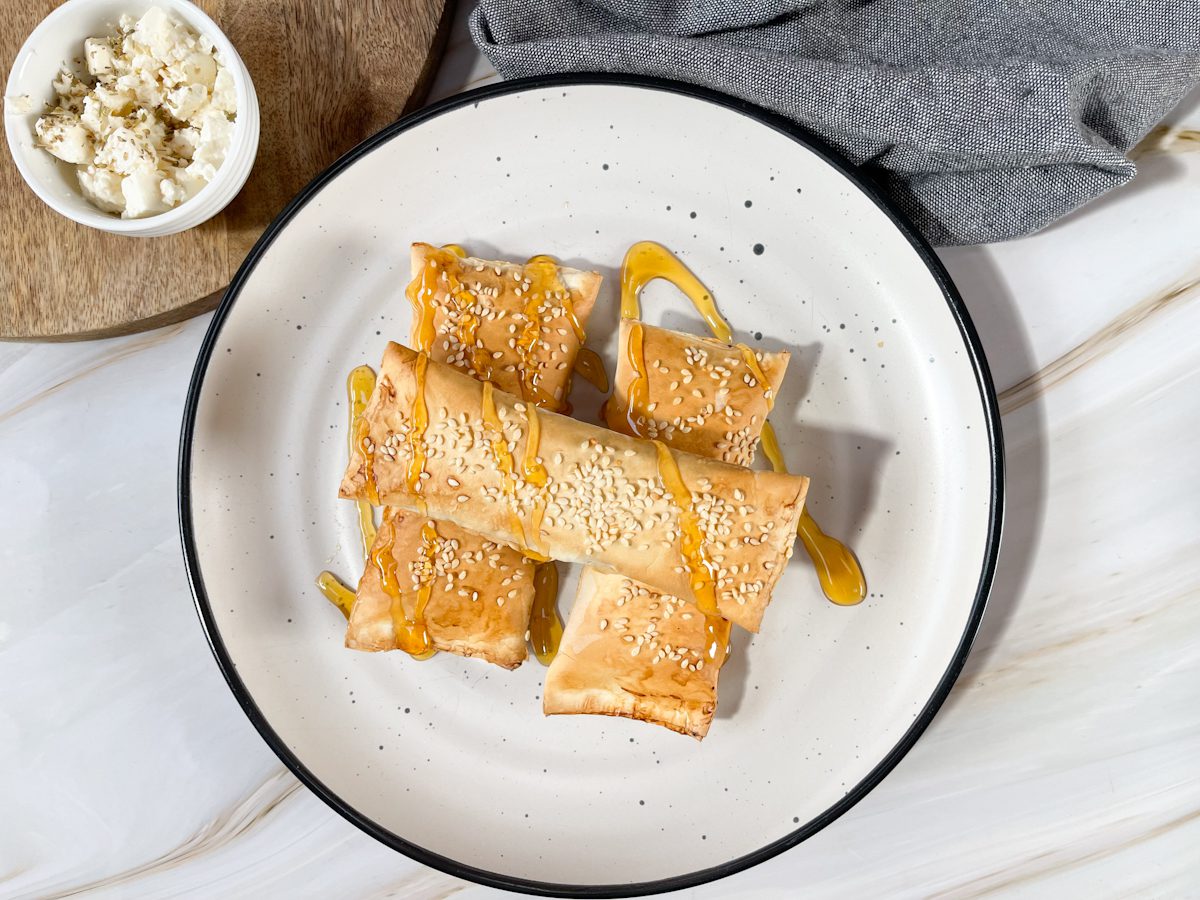 Baked Feta & Honey Filo Bites
Calories 140 per serve
Protein 5g Fat 6g Carb 17g Fibre 1g
20g Filo Pastry
10ml Skim Milk
20g Danish Feta Cheese
1 tsp Sesame Seeds
5g Honey
Instructions
Preheat the oven to 180°C.

Lay the filo on a clean, dry surface. Fold the Filo in half. Place the feta at the front of the sheet and drizzle with honey and a sprinkle of oregano. Roll it into a parcel. Fold the edges under and place them on a baking paper-lined baking tray.

Brush the top with the remaining milk and sprinkle with sesame seeds. Bake for 5-7 minutes or until golden.
Discover some of our other scrumptious
Equalution recipes.