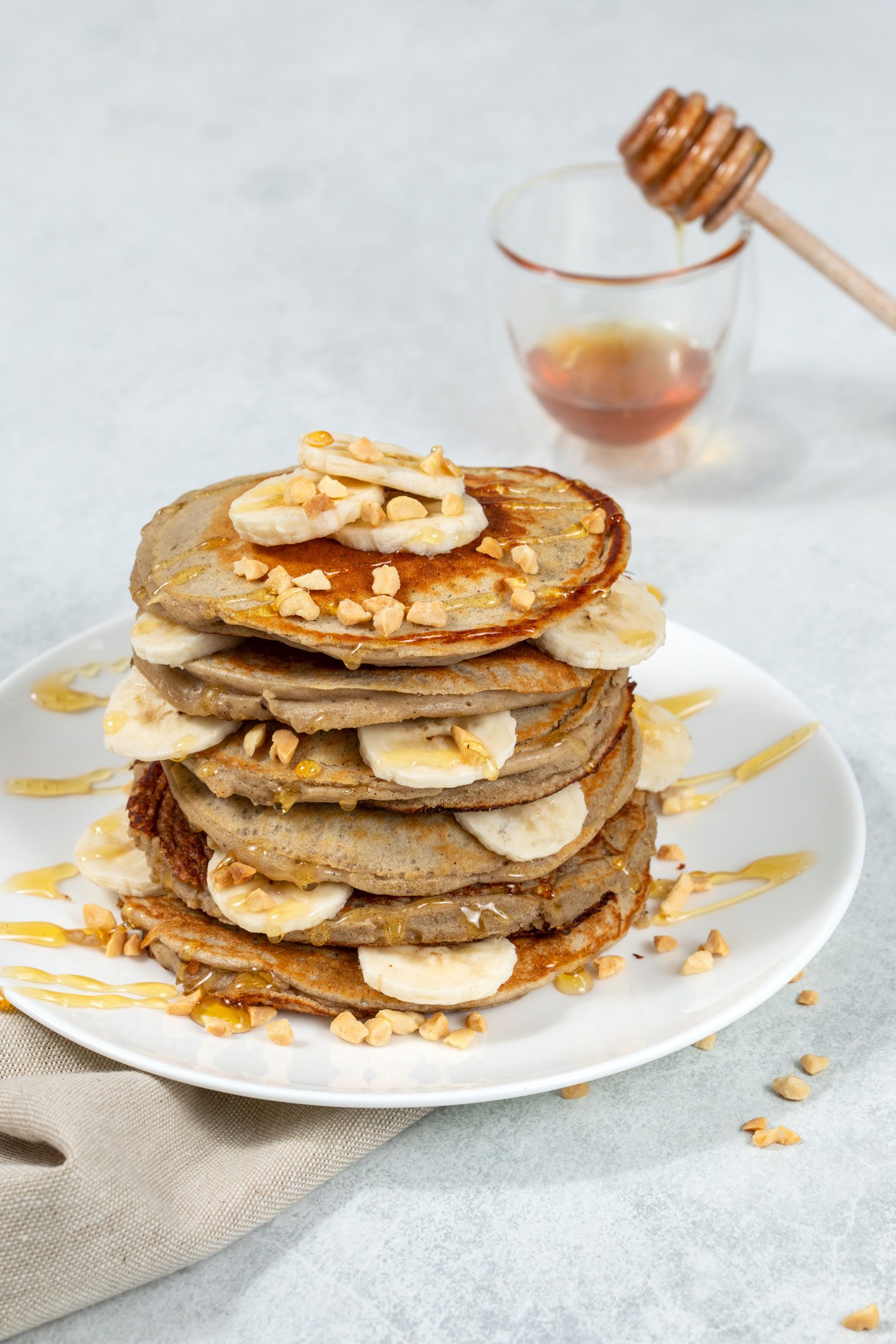 Peanut Banana Protein Pancakes
Calories 465 per serve
Protein 37g Fat 7g Carb 62g Fibre 5g
30g Whey Protein Powder
60g Chopped Banana
5g Baking Powder
2g Cinnamon
40mL Unsweetened Almond Milk
5mL Queen Natural Vanilla Extract
50g Mashed Banana
2 Egg Whites
30g Vetta Smart Protein Self Raising Flour
20mL Queen Sugar Free Maple Flavoured Syrup
10g Bega Light Peanut Butter
Instructions
In a bowl combine protein powder, flour, baking soda, cinnamon and mix well. Add your mashed banana, whisked egg and milk and stir until well combined.

Preheat a non-stick pan on the stove then pour in some batter depending on how big/ small you want your pancakes to be. 

Once bubbles begin to form, flip the pancake to cook the other side. Repeat until all batter is used up.

Pop all pancakes onto a plate and top with maple syrup and any additional toppings.
Discover some of our other scrumptious
Equalution recipes.
Spinach & Cheese Cob Loafs