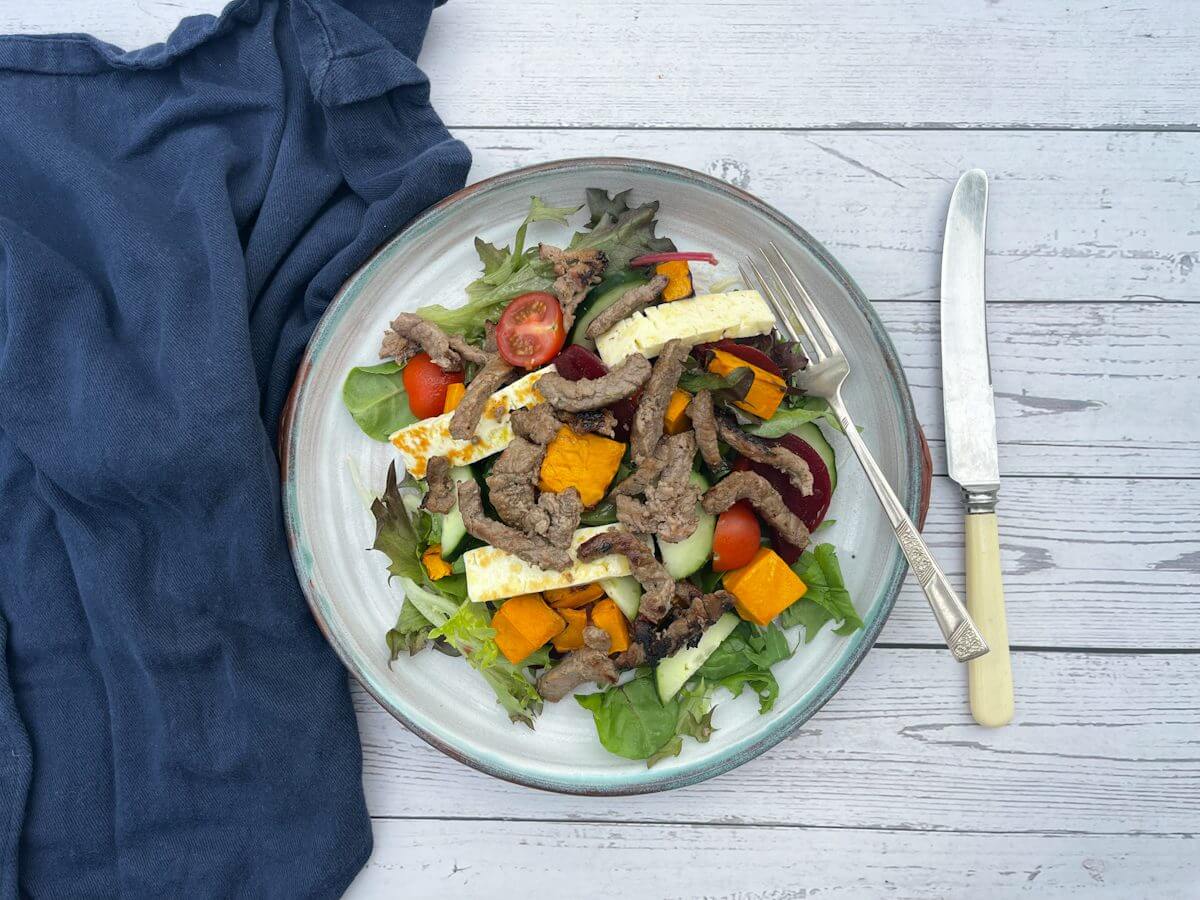 Beef, Pumpkin & Halloumi Salad
Calories 380 per serve
Protein 37g Fat 15g Carbs 23g Fibre 6g
120g Beef Stir-Fry Strips
40g Spinach
50g Tomato
20g Onion
50g Cucumber
50g Sliced Beetroot
100g Pumpkin
30g Halloumi Cheese
Instructions
Preheat the oven to 180°C. Dice the pumpkin and transfer it to a lined baking tray. Bake for 20 minutes or until soft.
Cook beef in a non-stick pan over medium-high heat for 4-5 minutes or until cooked through. Set aside.
Cook halloumi for 1-2 minutes in the same pan, flipping halfway to ensure both sides are golden brown.
Wash and chop salad vegetables and place them in a bowl. Top with baked pumpkin, beef and halloumi. Serve with a drizzle of balsamic vinegar.
Discover some of our other scrumptious
Equalution recipes.