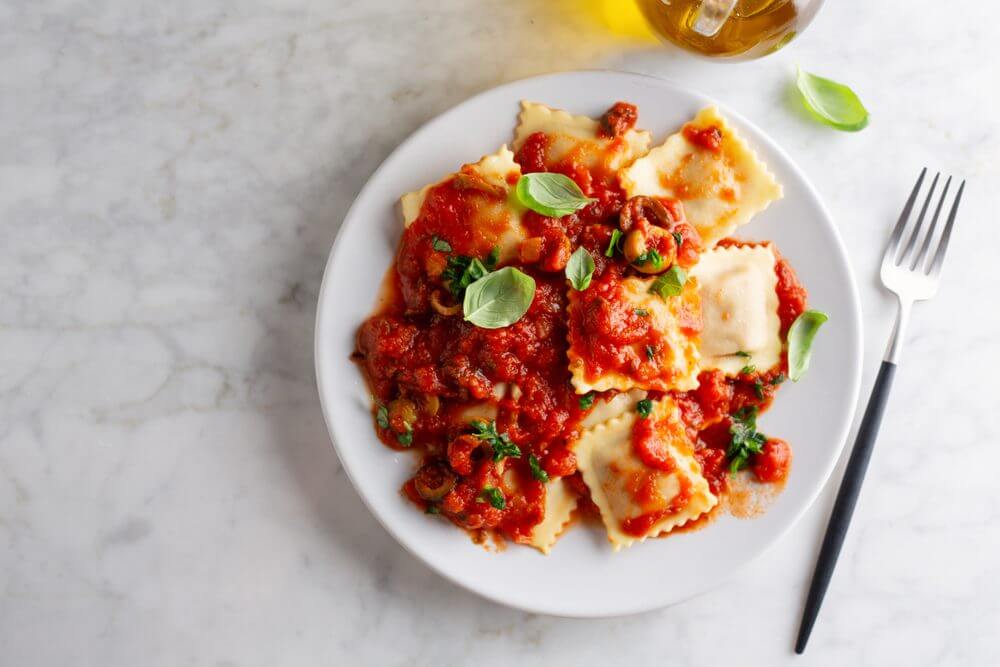 Calories 419 per serve
Protein 22g Fat 13g Carbs 53g Fibre 12g
150g Latina Fresh Beef Ravioli (weighed raw)
100g Leggo's Napoletana Pasta Sauce
20g Spinach
30g Onion
60g Tomato
30g Coles Light Shredded Mozzarella Cheese
Instructions
Cook the ravioli as per packet instructions, then set aside.

Cook chopped vegetables in a non-stick pan over medium heat for 3 minutes or until cooked through. Add sauce and simmer for another 3 minutes.

Add cooked ravioli and toss to combine. Top with mozzarella if listed.
Discover some of our other scrumptious
Equalution recipes.