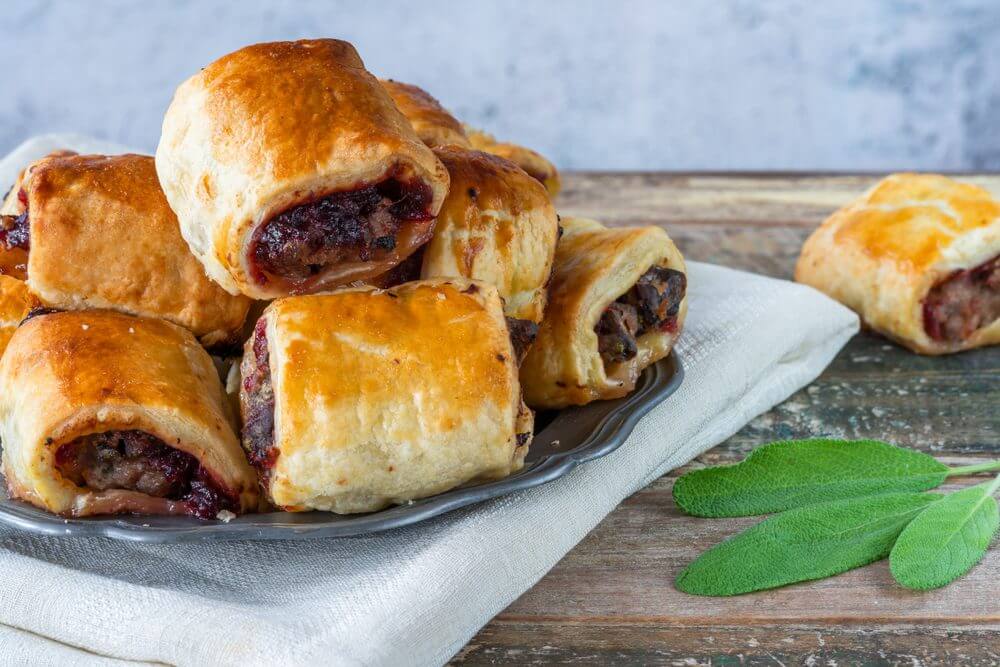 Chicken, Cranberry & Sage Sausage Rolls
Calories 510 per serve
Protein 38g Fat 16g Carbs 53g Fibre 5g
120g Chicken Mince
5g Breadcrumbs
25ml Skim Milk
75g Light Puff Pastry
15g Dried Cranberries
40g Mushroom
10g Red Onion
3g Fresh Sage
10g Unsalted Pistachios
15ml Reduced Sugar Tomato Sauce
Instructions
Preheat the oven to 200ºC. Weigh out the puff pastry and let it defrost.

Soak bread crumbs in the milk for 5 minutes. Finely chop vegetables, cranberries and sage. Add to the breadcrumbs with the mince. Season with salt and pepper.

Place the mixture in the centre of each piece. Fold one edge of pastry over and tuck in beside the filling, then fold over the other side to make a roll, pressing down lightly to seal. Cut into bite size pieces.

Bake in the oven for 20-25 minutes or until golden. Serve with sauce.
Discover some of our other scrumptious
Equalution recipes.