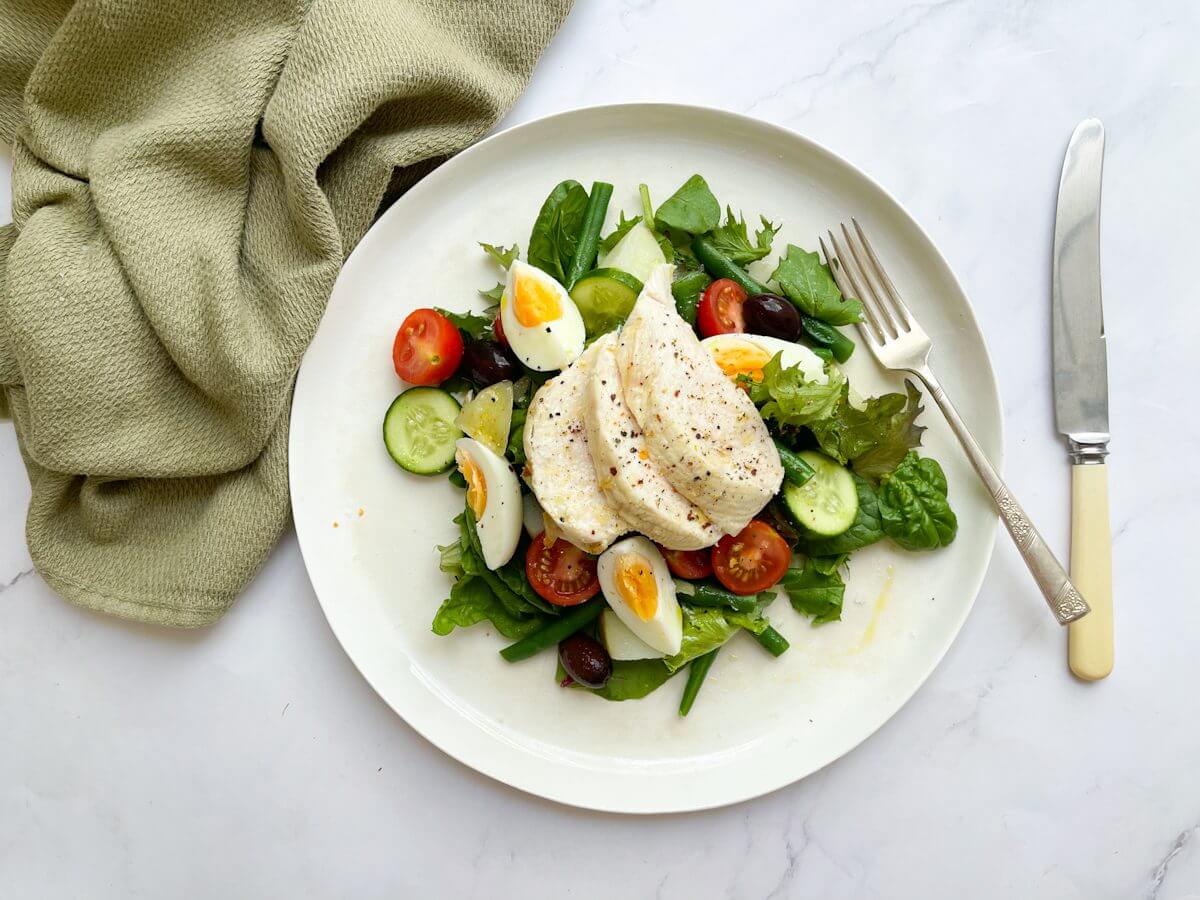 Calories 370 per serve
Protein 37g Fat 13g Carbs 25g Fibre 7g
120g Chicken Breast Fillet (weighed raw)
1 Large Egg
120g Potato Spud Lite
80g Green Beans
50g Mixed Lettuce Leaf
60g Cherry Tomato
15g Olives
30ml Praise Deli Style Honey & Dijon Olive Oil Vinaigrette
Instructions
Cook chopped potato in a pot of boiling water until soft. Set aside. Cook other chopped vegetables as per your preference (steam, boil, pan fry, air fry etc.).

Bring a pot of water to a boil. Carefully place eggs into the water and cook for 10 minutes (hard-boiled). Remove from water, immediately run under cold water and peel.

Season diced chicken with salt and pepper. Cook in a non-stick pan over medium heat for 4-5 minutes or until cooked through.

Wash and chop the salad ingredients, then transfer them to a bowl. Top with cooked vegetables, chicken, eggs and vinaigrette. Toss to combine.
Discover some of our other scrumptious
Equalution recipes.