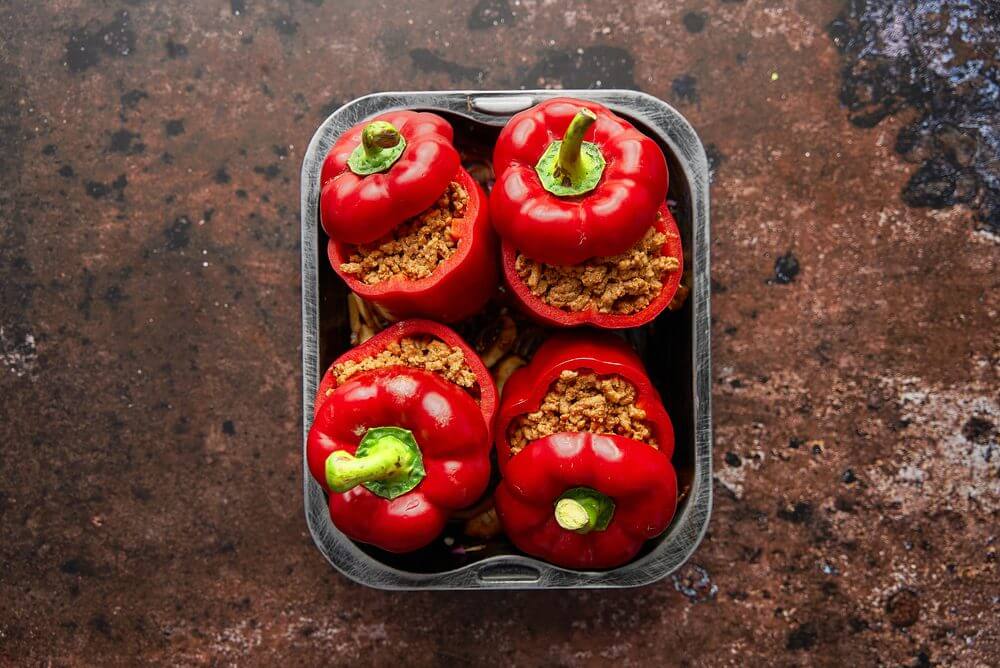 Chilli con Carne Stuffed Capsicums
Calories 473 per serve
Protein 45g Fat 15g Carb 44g Fibre 13g
1 Medium Red Capsicum
120g Extra Lean Beef Mince
2 tsp Mexican Spice Mix
150g Canned Diced Tomatoes
100g Kidney Beans (drained weight)
25g Light Shredded Mozzarella Cheese
30g Obela Classic Guacamole
Instructions
Preheat the oven to 180°C. 

Chop the capsicum in half and hollow out the centre of the capsicum by removing the stalk and seeds. Place capsicum on an oven tray and cook for 30-40 minutes or until capsicum has softened.

Meanwhile, cook the mince in a non-stick pan along with taco spice mix. 

Add in diced tomatoes and kidney beans. Continue cooking over low heat until well combined and heated through.

Fill capsicums with meat mixture then top with mozzarella cheese.

Place into the oven and bake for 15-20 minutes until the cheese has melted and the capsicum has softened. Serve with guacamole.
Discover some of our other scrumptious
Equalution recipes.