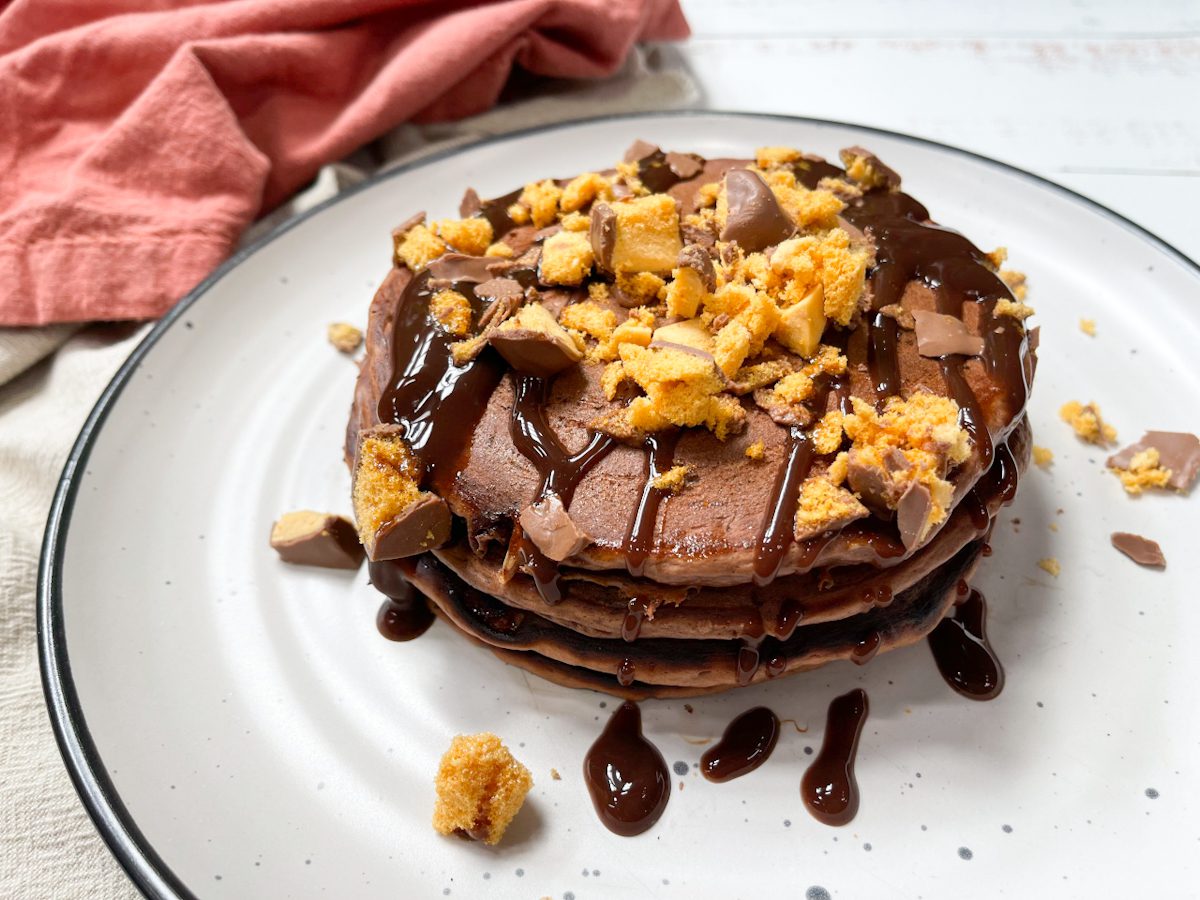 Choc Honeycomb Protein Pancakes
Calories 370 per serve
Protein 31g Fat 9g Carb 38g Fibre 3g
20g Chocolate Whey Protein Powder
30g Plain Flour
1 tsp Baking Powder
1 Large Egg
30ml Unsweetened Almond Milk
1 Crunchie Treat Size Bar
5ml Vanilla Extract
50g Protein Yoghurt
20ml Sugar Free Chocolate Topping
Instructions
Place protein powder, flour, baking powder and half the crumbled Crunchie in a bowl. Stir to combine. Add the whisked egg, almond milk and vanilla extract to the bowl and whisk to combine. If too thick, add a splash of water.

Heat a non-stick pan over medium heat. Pour small amounts of batter into the pan at a time depending on the preferred pancake size. Cook on one side, until bubbles form. Flip and cook the other side until golden.

Top pancakes with remaining crumbled Crunchie, topping and yoghurt.
Discover some of our other scrumptious
Equalution recipes.