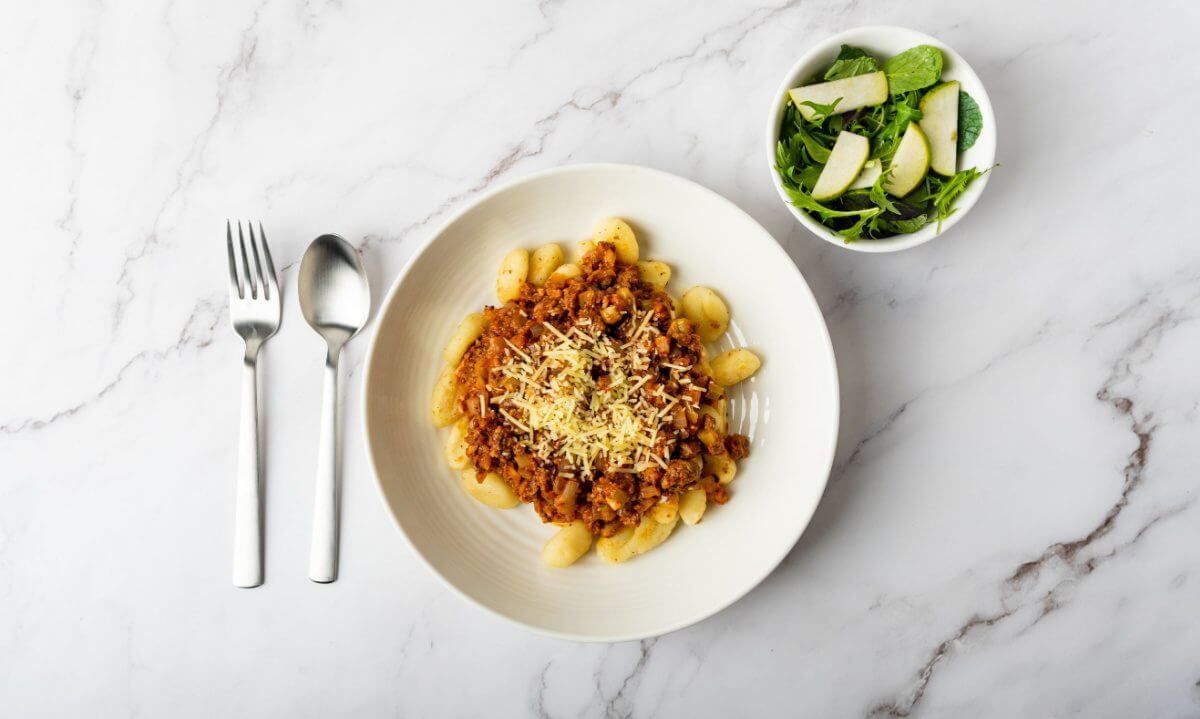 Calories 484 per serve
Protein 35g Fat 11g Carb 60g Fibre 7g
120g Extra Lean Beef Mince (weighed raw)
100g Leggo's Bolognese with Chunky Tomato, Garlic & Herbs Pasta Sauce
135g Guzzi's Traditional Gnocchi (weighed cooked)
30g Mushroom
50g Carrot
10g Shaved Parmesan
Instructions
Cook gnocchi according to packet instructions. Drain, then set aside. 

Cook the mince in a non-stick pan over medium heat for 4-5 minutes. Add in the sauce, grated carrot and sliced mushrooms, and simmer over low heat until the sauce thickens.

Transfer gnocchi to a bowl and top with bolognese and parmesan cheese.
Discover some of our other scrumptious
Equalution recipes.