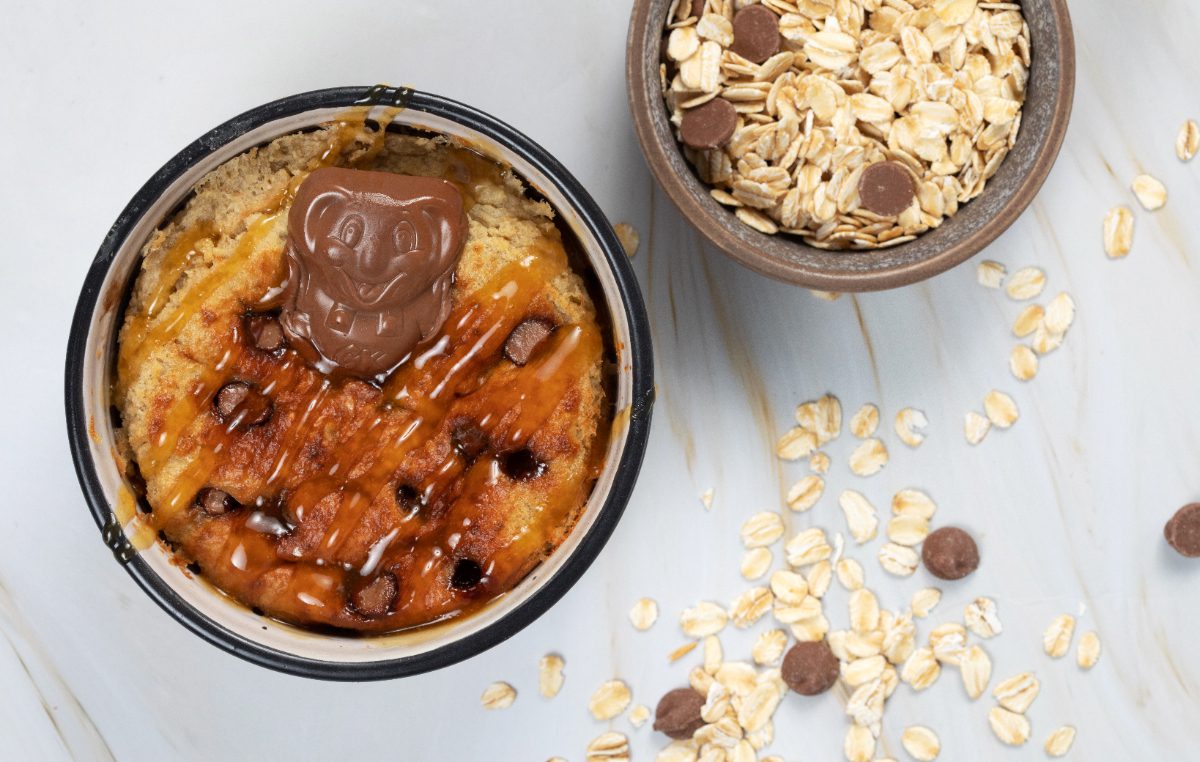 Calories 480 per serve
Protein 25g Fat 16g Carbs 57g Fibre 9g
40g Rolled Oats
20g Vanilla Whey Protein Powder
60g Banana
80mL Unsweetened Almond Milk
1 Large Egg
1 tsp Baking Powder
1 Caramello Koala Fun Size 15g
5g Cadbury Baking Milk Choc Chips
15g Cottee's Caramel Topping
Instructions
Preheat the oven to 180ºC.  Line an oven-proof ramekin with baking paper. 

In a blender, combine the oats, protein powder, banana, egg, milk and baking powder until a batter forms. 

Stir in the choc chips. Pour into the ramekin.

Pop into the oven for 10-20 minutes or until a skewer inserted comes out clean. 

Top with your Caramello Koala and syrup. Serve warm.
Discover some of our other scrumptious
Equalution recipes.
Satay Chicken Skewers & Rice
Peanut Banana Protein Pancakes