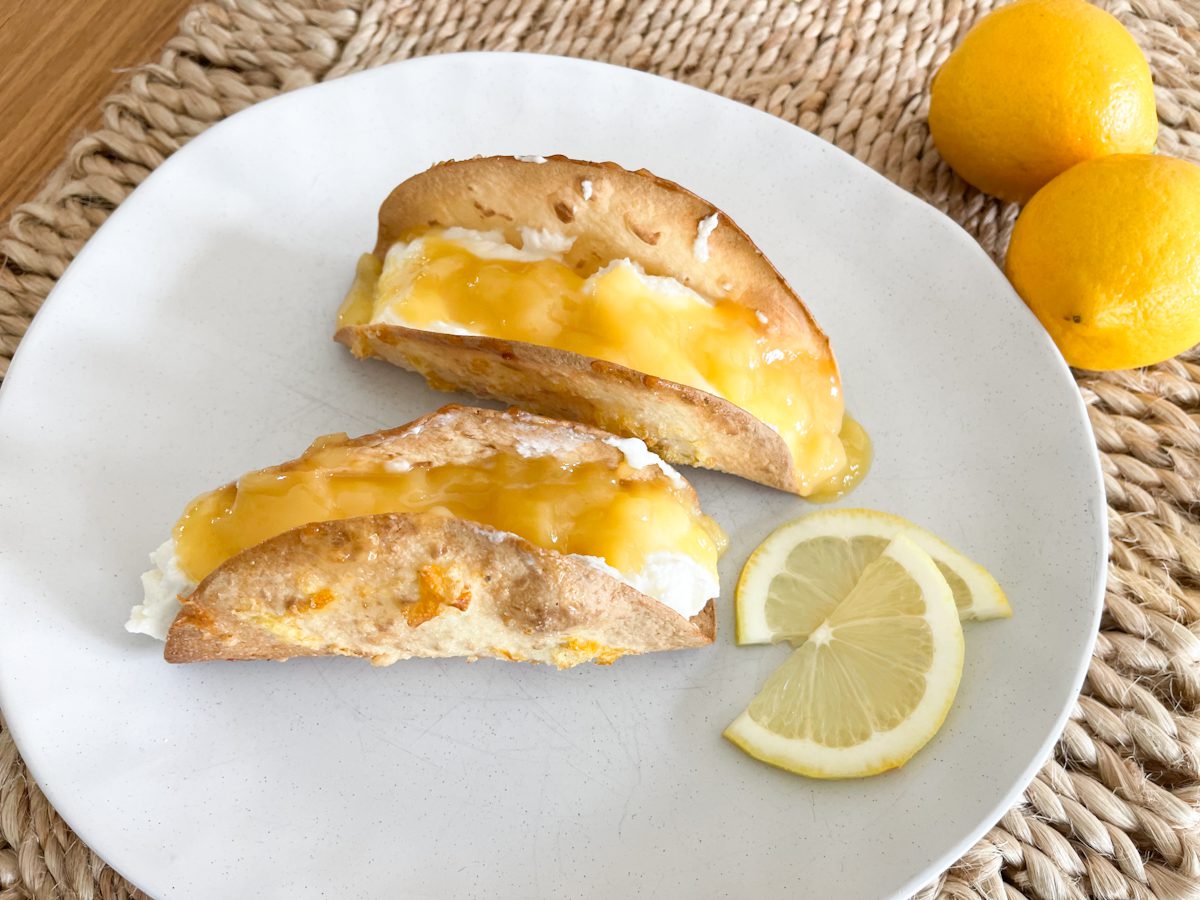 Lemon Curd & Ricotta Tacos
Calories 217 per serve
Protein 5g Fat 6g Carb 35g Fibre 1g
1 Mini Flour Tortilla
10ml Skim Milk
5g White Sugar
5g Lemon Zest
20g Light Ricotta Cheese
30g Barker's Lemon Curd
Instructions
Preheat the oven to 180°C. 

Mix lemon zest and sugar together in a bowl. Dip one side of the tortilla in the milk and then into the sugar. Fold the tortilla over an oven rack (this will create the taco shape) and bake until crispy.

Mix the lemon curd and ricotta together and fill the taco with the mixture.
Discover some of our other scrumptious
Equalution recipes.