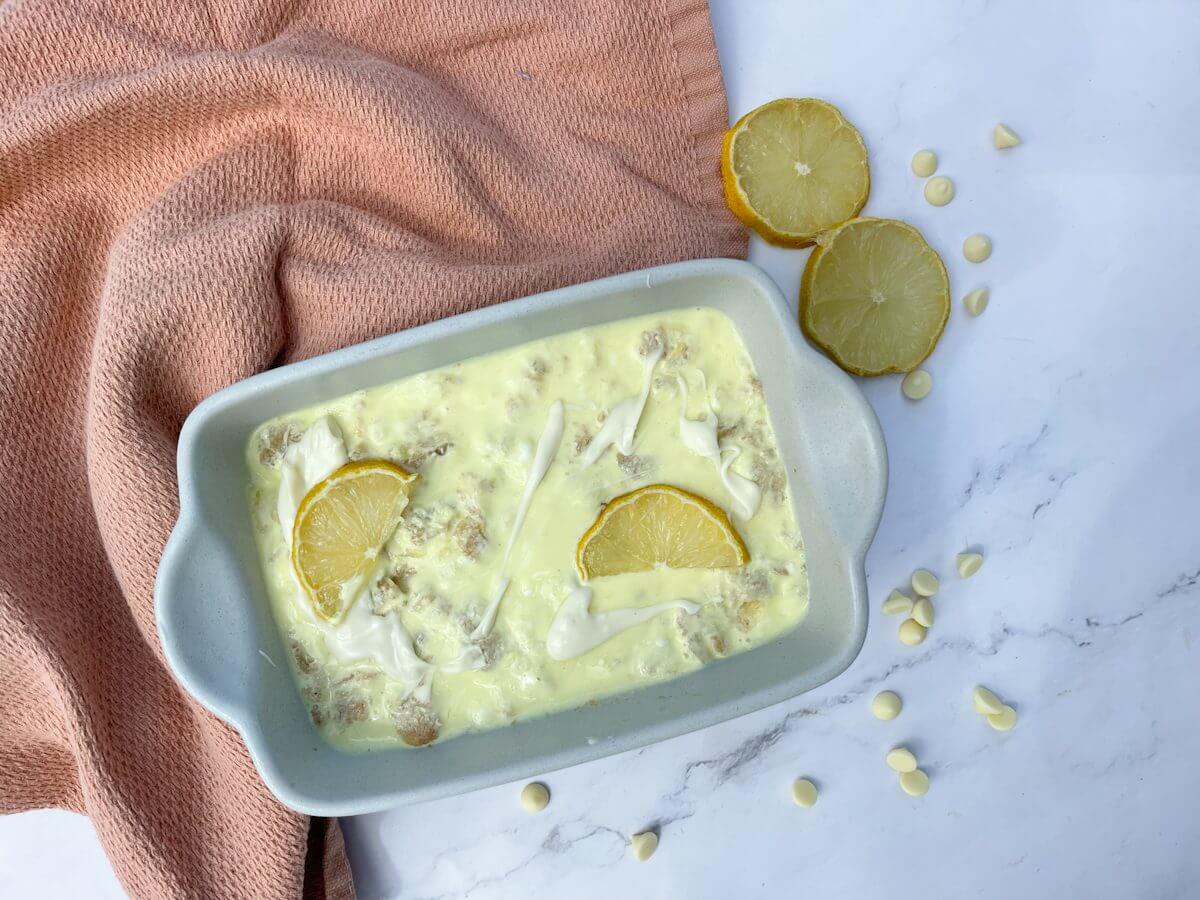 Lemon Slice Overnight Weet-Bix
Calories 465 per serve
Protein 24g Fat 11g Carb 65g Fibre 3g
2 Sanitarium Weet-Bix
90ml Skim Milk
10ml Sugar-Free Maple Syrup
1 tub Chobani Greek Yoghurt – Lemon
100g Aeroplane Jelly Lite – Lemon (prepared weight)
15g White Choc Chips
1 Arnott's Scotch Finger Biscuit
Instructions
Crumble up Weet-Bix and place at the bottom of a dish or cup. Add 80mL of milk and maple syrup and mix well.

Prepare jelly as per packet instructions. Mix in 100g of yoghurt.

Add a layer of the jelly mixture on top of the Weet-Bix. Set in the fridge for at least 5 hrs or overnight.

Melt white chocolate chips with 10mL of milk. Drizzle on top of the jelly. Crumble a biscuit on top before serving.
Discover some of our other scrumptious
Equalution recipes.