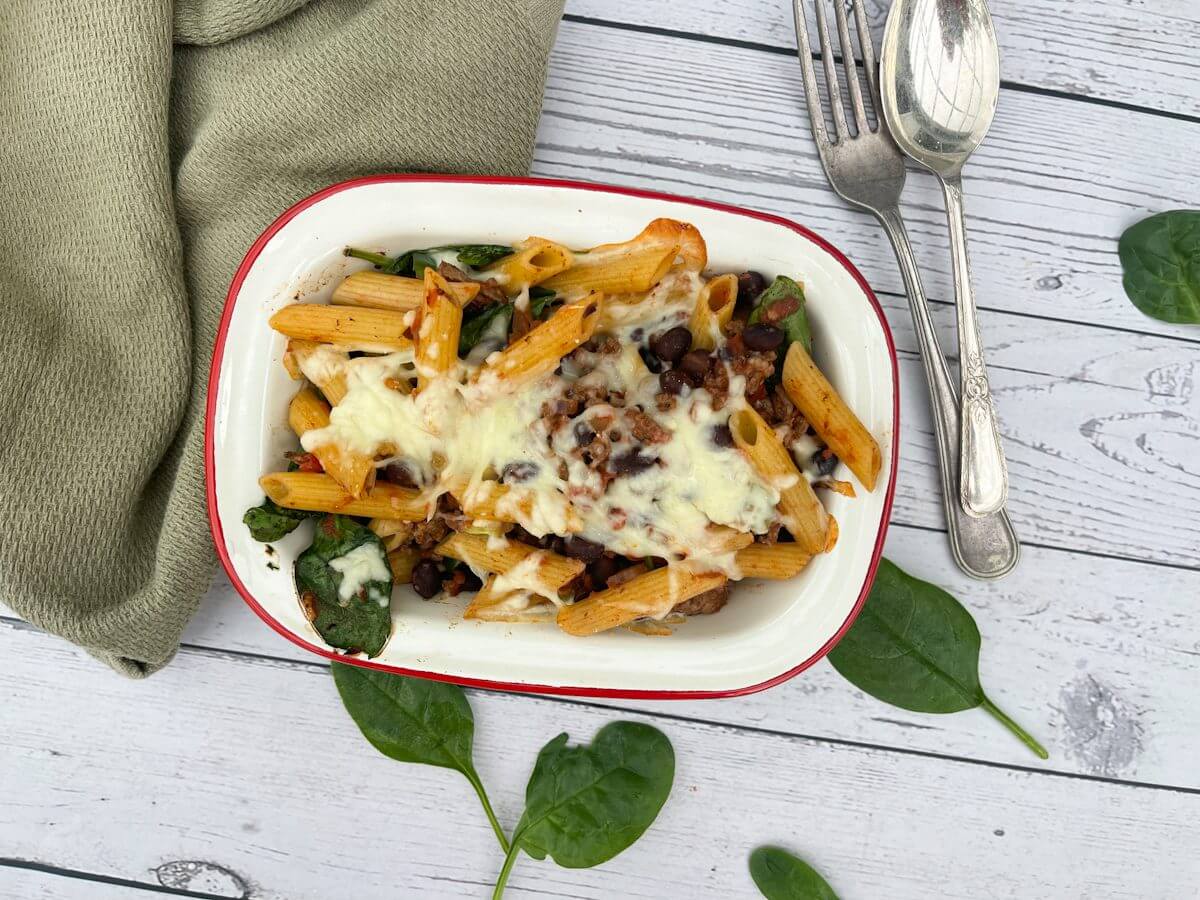 Loaded Mexican Pasta Bake
Calories 465 per serve
Protein 54g Fat 19g Carb 51g Fibre 10g
120g Extra Lean Beef Mince
50g Black Beans (drained weight)
2 tsp Taco Spice Mix
50g Capsicum
20g Red Onion
100g Canned Diced Tomatoes
70g Vetta Smart Pasta Protein Penne (weighed dry)
25g Light Shredded Mozzarella
25ml Light Sour Cream
25g Obela Classic Guacamole
Instructions
Preheat the oven to 180°C. Cook the pasta according to packet instructions.

Sauté the onions in a non-stick pan until translucent. Add the mince and cook for 4-5 minutes or until cooked through.

Add the chopped vegetables, canned tomatoes, beans and spice mix, and simmer for around 10 minutes. Mix in the spinach.

Layer the pasta and mince in an oven-proof dish and top with cheese. Bake in the oven for 10-15 minutes or until golden on top.
Discover some of our other scrumptious
Equalution recipes.