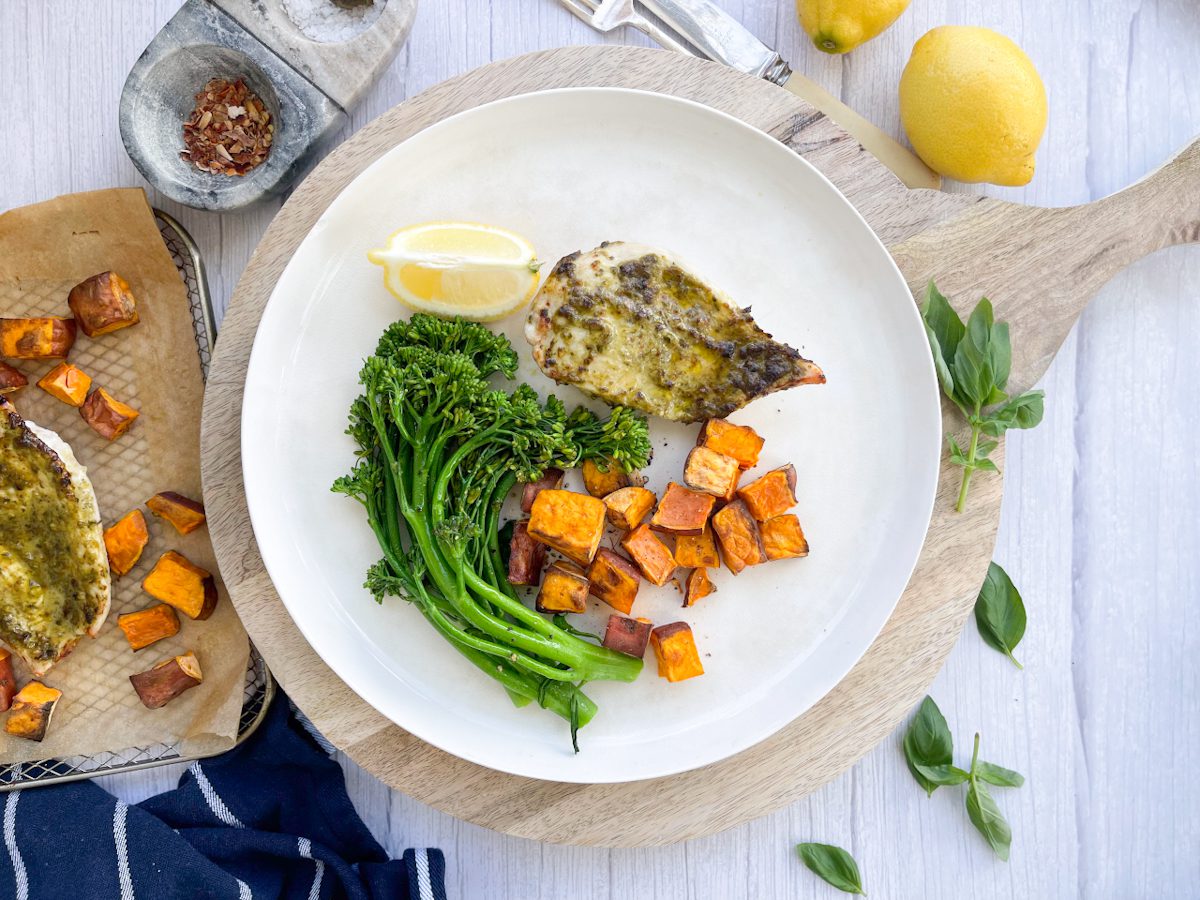 Calories 336 per serve
Protein 33g Fat 7g Carb 38g Fibre 7g
120g Chicken Breast (weighed raw)
150g Sweet Potato
100g Broccoli
20g Basil Pesto
1 Lemon Wedge
Instructions
Heat the oven to 200ºC.

Dice the potato and place it in a lined baking dish. Season with salt and pepper and bake in the oven for 15-20 minutes or until softened.

Dice the chicken and coat it in the pesto. Remove the tray from the oven and add the chicken to the tray with the chopped broccoli. Toss everything together to combine the flavours. 

Return the tray to the oven and cook for 15-20 minutes or until the chicken and vegetables are cooked. Serve with the lemon wedge.
Discover some of our other scrumptious
Equalution recipes.