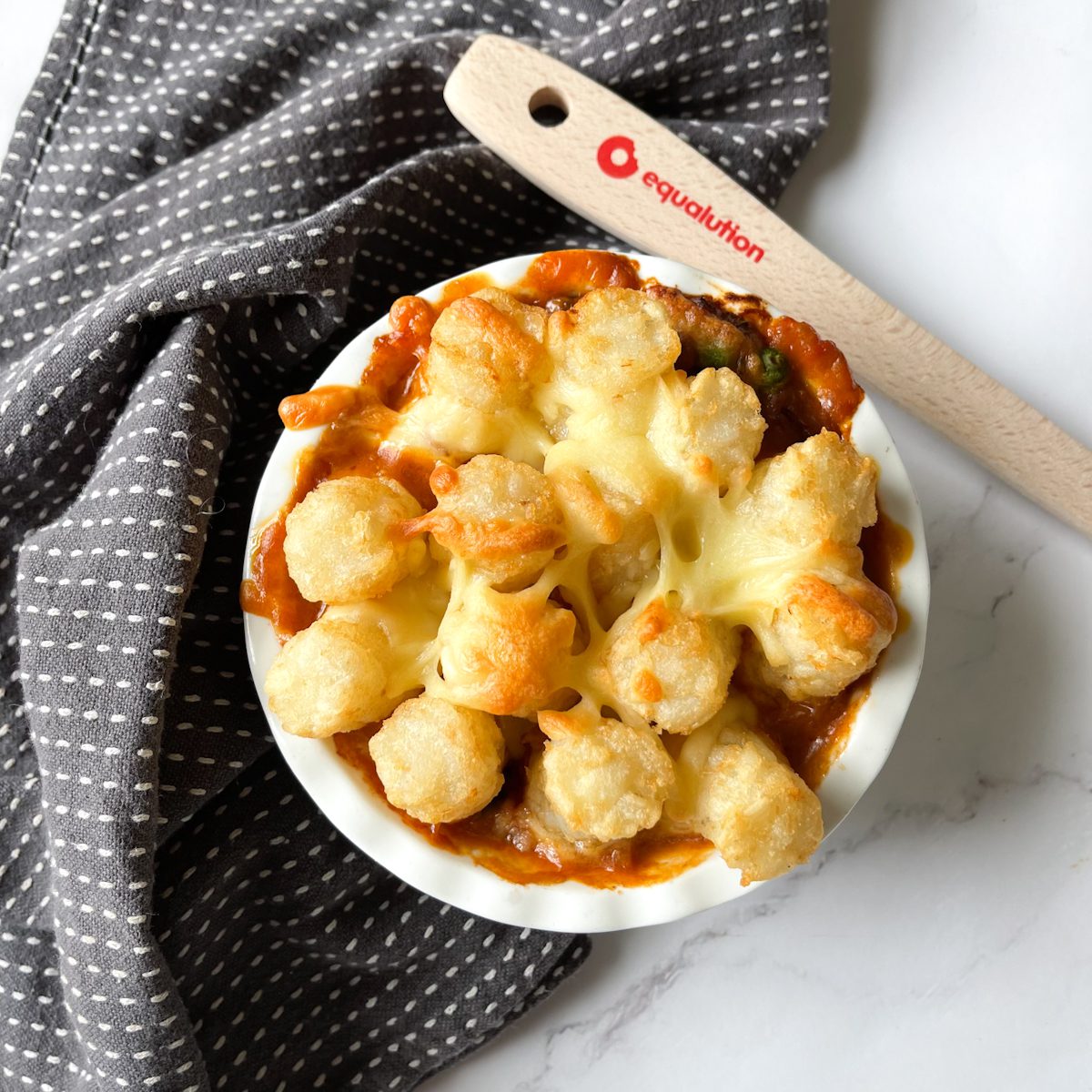 Calories 645 per serve
Protein 45g Fat 24g Carb 61g Fibre 10g
120g Extra Lean Minced Beef
​3g Minced Garlic​
30g Carrot
30g Zucchini
30g Onion
5g Plain Flour
150g Diced Tomatoes
50ml Salt Reduced Beef Stock
15ml Worcestershire Sauce
5g Fresh Thyme
50g Peas
150g Potato Gems
30g Light Shredded Mozzarella
Instructions
Preheat the oven to 200°C. Meanwhile, cook garlic, diced onion and diced veggies (except peas) in a non-stick pan over medium heat. Cook until softened. Increase heat to high and cook the mince until browned.
2. Sprinkle flour over meat and veggies and stir to combine. Add tomatoes, thyme, beef stock and Worcestershire sauce. Stir to combine, lower heat to medium and cook for a further 10 minutes or until thickened. Add peas and season with salt and pepper.
3. Transfer to an oven-safe dish. Sprinkle half the cheese over the mixture and arrange potato gems on top. Scatter with remaining cheese. Bake in the oven for 20 minutes or until golden.
Discover some of our other scrumptious
Equalution recipes.