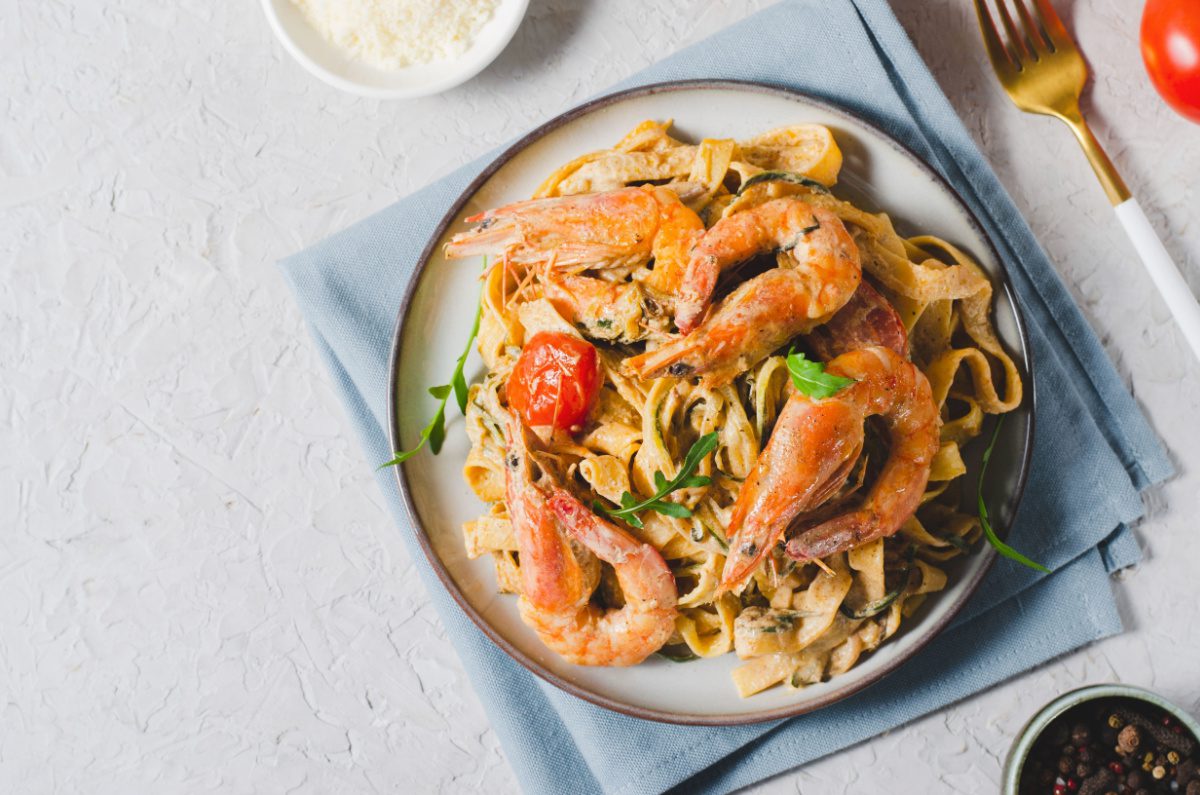 Prawn & Creamy Tomato Pasta
Calories 575 per serve
Protein 42g Fat 17g Carb 60g Fibre 8g
120g Peeled Prawns (weighed raw)
5g Minced
80g Leggo's Roasted Garlic Pasta Sauce with Chunky Tomato & Onion
50ml Light Thickened Cooking Cream
30g Spinach
50g Capsicum
70g Vetta Smart Pasta Fibre Spaghetti
30g Mozzarella Slices
Instructions
Cook pasta as per packet instructions.

Add garlic and prawns to a non-stick pan over medium heat and cook for 4-5 minutes or until cooked through.

Add pasta sauce and chopped vegetables, and simmer over medium-low heat for 5-6 minutes. Mix in the cooking cream. 

Add pasta to the sauce and top with mozzarella slices. Toss to combine.
Discover some of our other scrumptious
Equalution recipes.