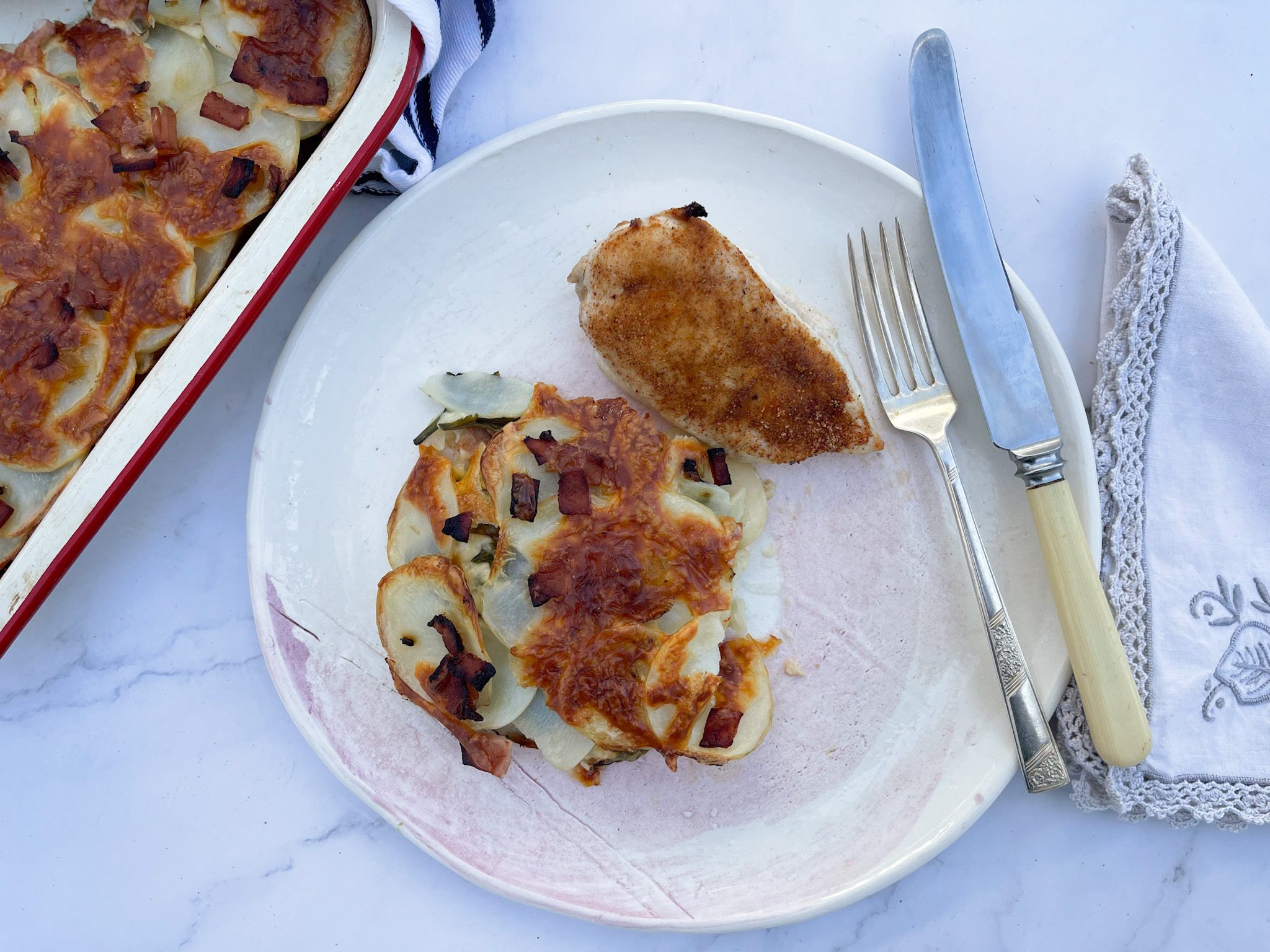 Roast Chicken with Homemade Potato Bake
Calories 394 per serve
Protein 45g Fat 15g Carb 17g Fibre 4g
120g Chicken Breast (weighed raw)
1 tsp Masterfoods Roast Chicken Seasoning
25g Don Diced Bacon
10g Leek
3g Minced Garlic
100g Potato Spud Lite
100g Cauliflower
30g Baby Spinach
30ml Light Thickened Cooking Cream
25ml Light Shredded Mozzarella
Instructions
Preheat the oven to 200ºC.

Cook sliced leek, bacon and garlic in a non-stick pan over medium-high heat until bacon is crispy.

Finely slice the potato and chop the cauliflower. Add to an ovenproof dish with the spinach, leek and bacon, and combine. Season with salt and pepper. Pour cream over the top and top with cheese. Bake in the oven for 30-40 minutes or until vegetables are cooked through.

Meanwhile, coat the chicken breast in roast chicken seasoning. Add to an oven-proof tray and cook for 15-20 minutes or until cooked through. Serve with potato bake.
Discover some of our other scrumptious
Equalution recipes.