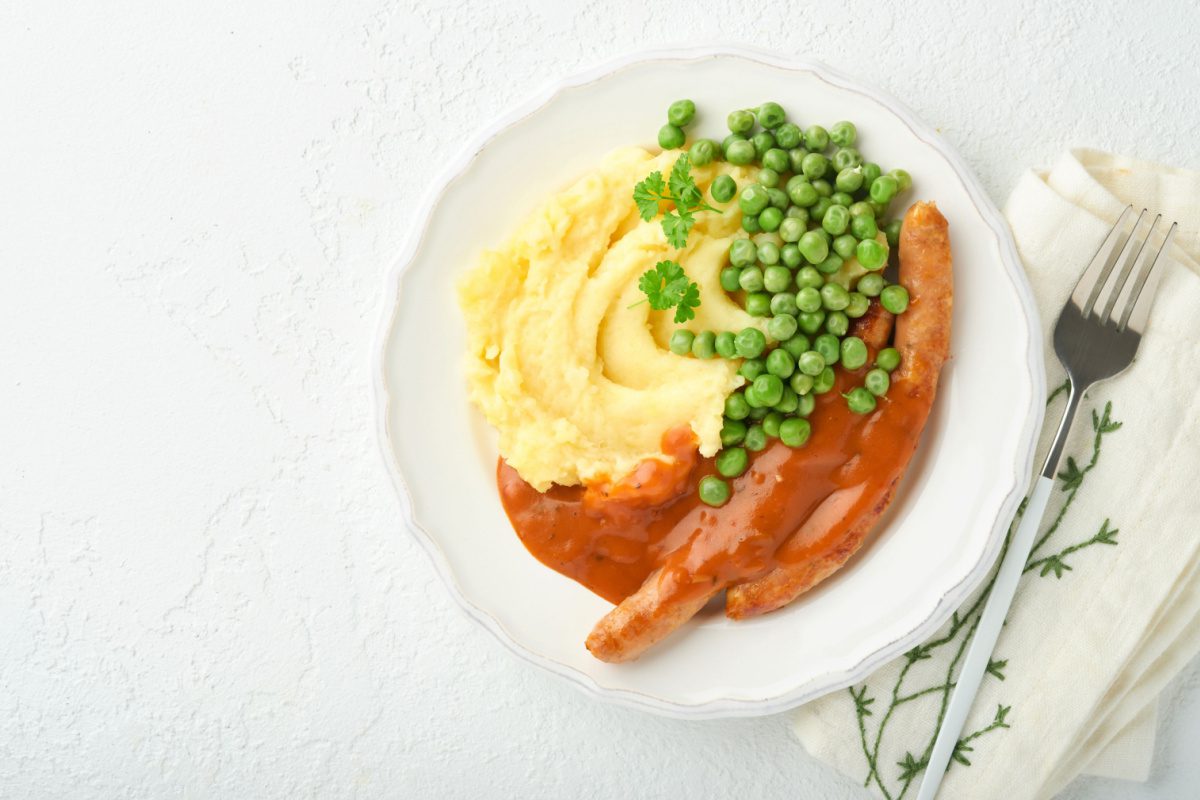 Calories 366 per serve
Protein 24g Fat 11g Carb 39g Fibre 6g
2 Peppercorn Beef Sausages Extra Lean
50g MasterFoods Country Beef Casserole Recipe Base
20g Onion
40ml Skim Milk
150g Potato Spud Lite
40g Carrot
40g Peas
30g Celery
Instructions
Add onion (if listed) and sliced sausage to a non-stick pan and sauté over medium heat for 4-5 minutes or until cooked through. 

Add in the casserole recipe base and simmer for 5-10 minutes or until heated through.

Boil the potatoes in a pot of boiling water for 15-20 minutes or until soft. Mash them using a fork or potato masher and mix in milk for a creamier consistency. 

Prepare the side vegetables as per your preference (e.g. steamed, boiled, stir-fried). Serve the casserole with mashed potato and side vegetables.
Discover some of our other scrumptious
Equalution recipes.