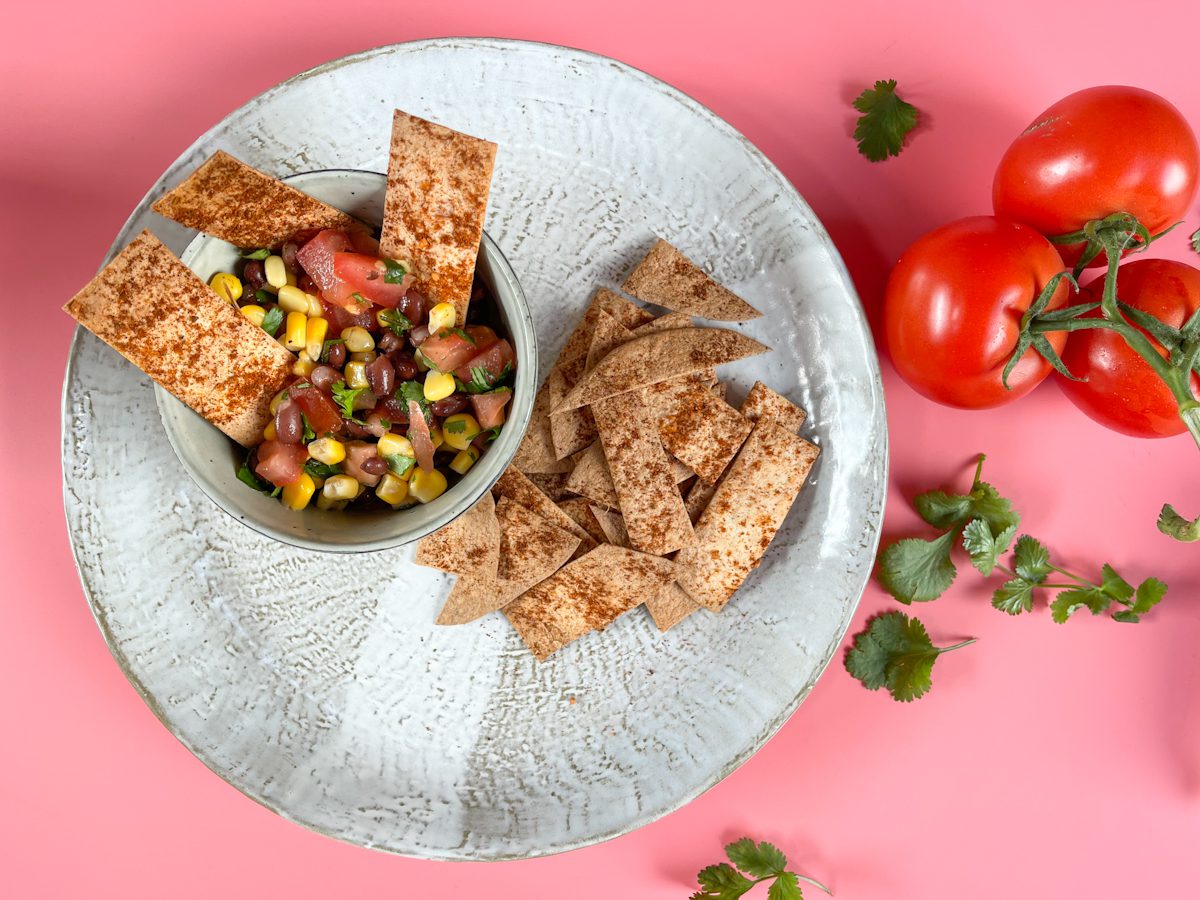 Spiced Corn Salsa with Tortilla Chips
Calories 150 per serve
Protein 5g Fat 4g Carb 23g Fibre 4g
1 Mini Flour Tortilla
1 tsp Taco Spice Mix
15g Avocado
20g Canned Black Beans (drained weight)
20g Canned Corn Kernels
30g Tomato
1 tsp Fresh Coriander
5ml Lime Juice
Instructions
Preheat the oven to 180ºC.

To make the tortilla chips, brush the tortilla with water and sprinkle with Mexican seasoning. Cut into strips. Bake in the oven for 5-10 minutes or until crispy.

Meanwhile to make the salsa, drain the corn and black beans. Chop the vegetables and add to a bowl with coriander (if listed) and lime juice. Season with salt and pepper and mix to combine. Serve with tortilla chips.
Discover some of our other scrumptious
Equalution recipes.