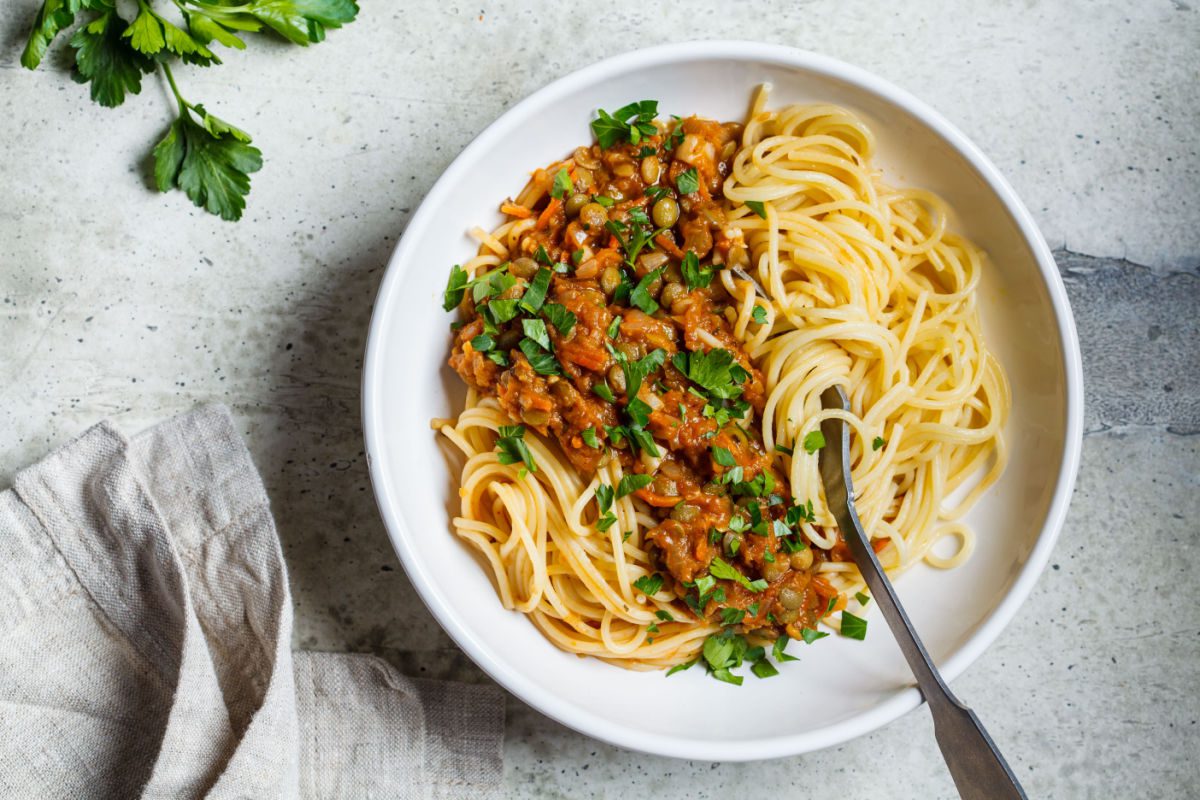 Vegan Lentil
Napoletana
Pasta
Calories 511 per serve
Protein 29g Fat 4g Carb 80g Fibre 17g
50g lentils (weighed dry)
70g Dried Spaghetti (weighed dry)
100g Napoletana Sauce
20g spinach
50g capsicum
10g nutritional yeast flakes
Instructions
Cook pasta as per packet directions, then set aside.

Boil lentils until soft, then drain.

In a non-stick pan, add cooked lentils, pasta sauce, and vegetables. Stir until veggies are soft and evenly combined with sauce and lentils.

Add pasta to the pan, stir through the sauce, and top with nutritional yeast.
Discover some of our other scrumptious
Equalution recipes.