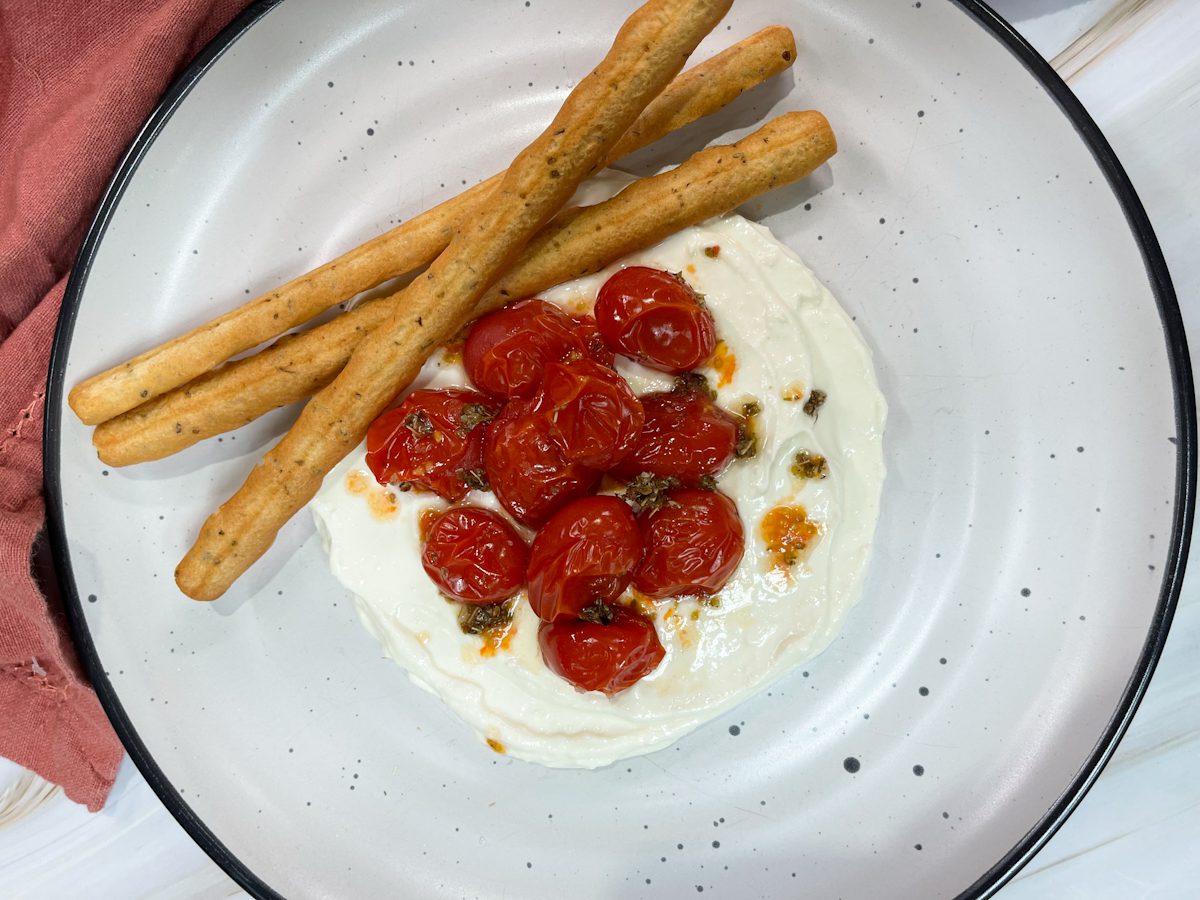 Whipped Feta Dip with Roast Cherry Tomatoes
Calories 205 per serve
Protein 8g Fat 12g Carb 14g Fibre 2g
30g Danish Feta
40g Greek Yoghurt
5g Minced Garlic
80g Cherry Tomato
1/2 tsp Dried Oregano
2 Always Fresh Grissini – Rosemary & Sea Salt
Instructions
Preheat the oven to 180ºC. Place the cherry tomatoes on a baking paper lined tray and season with oregano salt and pepper.

Meanwhile, to make the whipped feta dip, place feta, yoghurt, garlic and lemon juice in a blender. Season with salt and pepper. Blitz until smooth. Transfer to a bowl.

Top the dip with the roast tomatoes and serve with grissini.
Discover some of our other scrumptious
Equalution recipes.