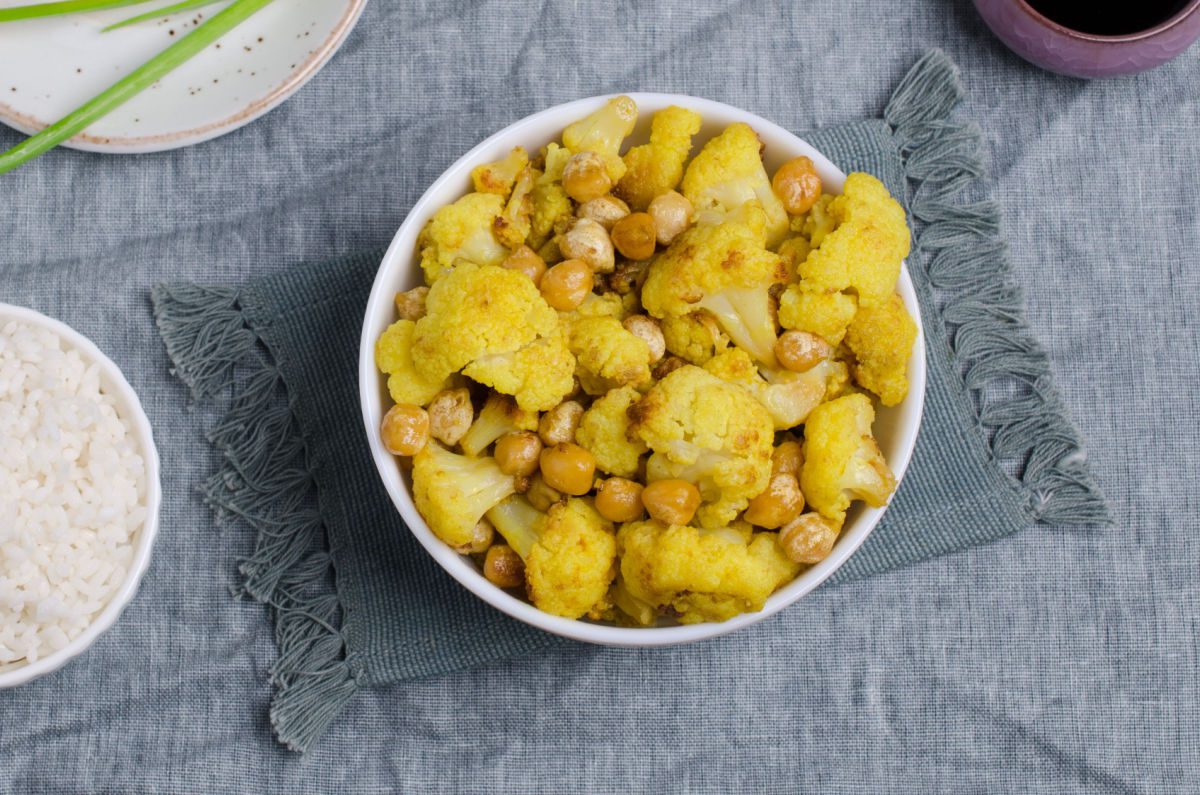 Yellow Chickpea Cauliflower Curry
Calories 458 per serve
Protein 17g Fat 12g Carb 70g Fibre 13g
150g Canned Chickpeas (drained weight)
100g Cauliflower
2 tsp Keen's Traditional Curry Powder
100 ml Light Coconut Milk
20g Onion
60g Carrot
125g Steamed Jasmine Rice
Instructions
Sauté diced onion in a non-stick pan over medium heat for 1-2 minutes or until translucent.

Add chickpeas, chopped vegetables, and curry powder. Cook for 3-4 minutes.

Add coconut milk and bring the mixture to a boil. Simmer for 3-4 minutes, or until the vegetables are tender.

Cook rice as per the packet instructions. Serve with chickpea curry.
Discover some of our other scrumptious
Equalution recipes.